---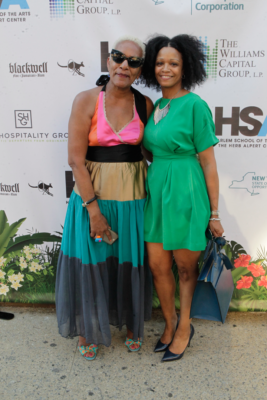 Even the balmy 96-degree weather cooperated, setting the perfect mood for the Harlem School of the Arts' (HSA) recent  Caribbean heritage celebration.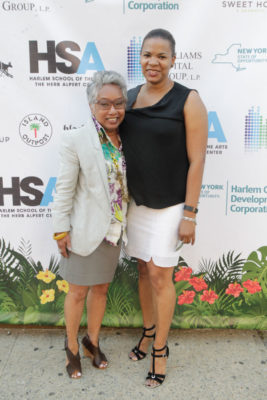 Invitees to this fundraiser appropriately titled, Jump & Wave, donned their most colorful outfits for an evening of fun, music and dance – and all for the best cause possible, funding quality arts training for thousands of children annually.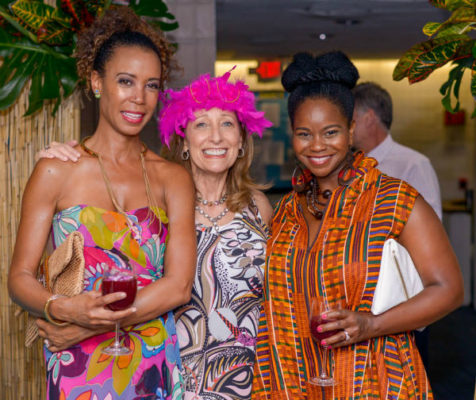 HSA has become synonymous with providing exceptional access to a wide variety of arts programs.  It was founder Dorothy Maynor's wish to provide high level arts training, to the children of the Harlem community.  She was inspired by the power of the arts to transform lives, and open previously unimaginable opportunities.  What began as music classes with 20 initial enrollees, in the basement of St. James Church, has grown into a premier organization, housed in the 37,000-square foot facility, built by Maynor in 1977 that includes a 120-seat theater, an art gallery and a garden courtyard with a magnificent waterfall.  The doors of HSA are now open to all children who desire and show an interest in the arts.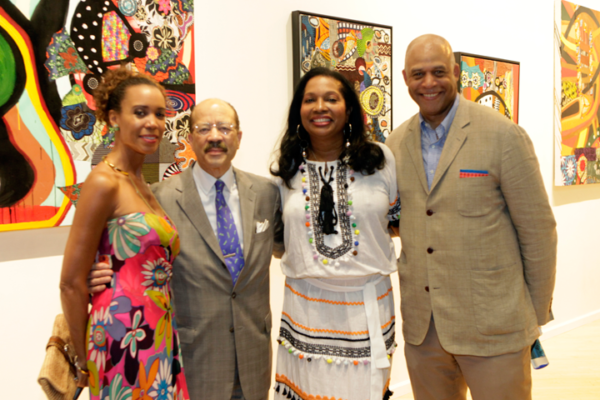 Highlights of the evening's festivities included the soul/reggae/calypso sounds courtesy of D-Achee and the Cultural One, a band that featured the classic sound of the steel drum against the backdrop of HSA's waterfall – a perfect setting for an evening celebrating the Caribbean islands. Meanwhile, indoors DJ Likwuid (Fay Grim) entertained with her turntable skills and electric combination of Island music, reflecting the full spectrum of musical influences from every corner of the African diaspora. This was capped by a performance that was simply magical, featuring the HSA Dance Ensemble organized by Aubrey Lynch II, the Director of Dance.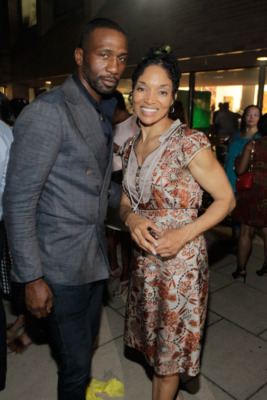 An important cross-section of New Yorkers were in attendance including, former NFL defensive end, Marvin Washington; former State Assemblyman, Keith L.T. Wright; actors Leon Robinson and Lisa Arrindell; percussionist and recording artist, Taku Hirano and his wife Arthel Neville; and Charles J. Hamilton, Jr., Chair of HSA's Board, among others. During the course of the evening's celebration HSA president Eric Pryor took a moment to surprised one particular guest, Janice Savin Williams, a senior member of HAS's Board of Directors, who was celebrating a birthday.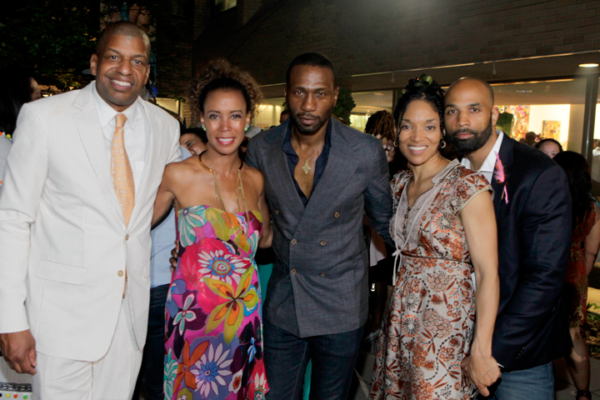 The event and the evening proved to be another important, successful fundraising initiative, thanks to a number of sponsors (Sweet Hospitality Group, Harlem Community Development Corporation, Williams Capital Group), and the in-kind donations and generous contributions from supporters that helped make the evening memorable (Blackwell Rum, Ozwell, Island Outpost, Crude Food, Aloft Harlem and Miss Lily's).
Related Articles
---