---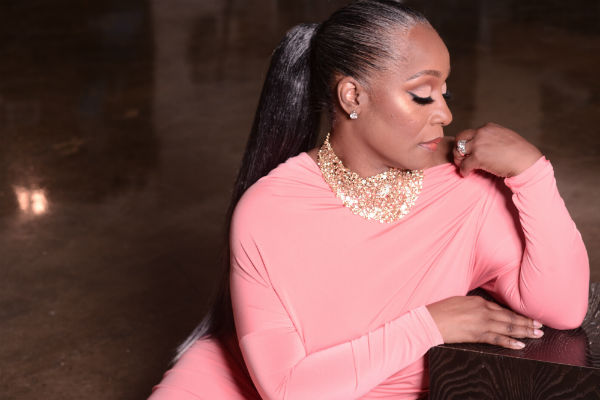 By Souleo
Veteran singer, Regina Belle is freer than she's ever felt before. Known for her '80s and '90s R&B hits ("Make It Like It Was, "Baby Come to Me," and "A Whole New World" with Peabo Bryson) the singer spent the past 15 years shying away from the music that made her famous.
Here's the video for "A Whole New World":
In that span of time she underwent brain surgery in 2009 and devoted herself to recording gospel music and being a pastor at two churches in Atlanta, GA alongside her husband (Pastor John Sidney Battle III, former NBA star with The Atlanta Hawks and Cleveland Cavaliers). But now after a self-imposed exile from secular music she is returning with a new album The Day Life Began, set for release on January 22, 2016.
The album—recorded in an impressive five days—fuses her passions for R&B, gospel and jazz with songs such as the romance of "Imperfect Love," the foot-stomping gospel of "He's Alright" and the jazzy "A Night of Love."
Belle shared with us details on her newfound personal freedom enabling her return to R&B, early career struggles, the lesson Phyllis Hyman taught her, remaining relevant and why she proudly wears her gray hair.
Souleo: After 15 years, why return to R&B music now?
Regina Belle: When I went into gospel I didn't think it was respectful to still do R&B and gospel at the same time. It is not because of anything written or the church going off on me. It was more of Regina putting stipulations on herself and stating where she couldn't go because she got this calling in her life. But now I feel freer than I ever have in life. It feels like I am covering all aspects of what I do and operating in the gift God gave me. I believe God has freed me up to go in some other places because I am responsible and understand the power of music.
Souleo: On the album you cover Phyllis Hyman's "You Know How to Love Me." Did you two share a personal relationship that inspired you to cover her song?
Regina Belle: I had a relationship with her. She is the reason for my lows [vocals] being what they are. She always emphasized the importance of having a great mid-range. But she said, 'If you go to highs and lows there ought to be a richness.' That is what sets you apart as a woman because that is unexpected. Even before that at Rutgers University in the late 1970s I was part of the African Student Congress. I was instrumental in getting her and Peabo Bryson to come to the college. Years later I would sing a duet with Peabo and be on stage with Phyllis. For me she was a wonderful person, energetic, charismatic and musically I have never heard a male or female whistle a solo.
Souleo: What was that period of time like for you when you first came out in 1987 surrounded by the likes of Phyllis and Peabo?
Regina Belle: When I first came out "Show Me the Way" was a hit record but I was also renting a house in Hackensack, NJ. I was making enough money strictly to pay the band. There were times when I had an eviction notice. Some days I had to come home, get off the tour bus, run in the house, change clothes and get in my car to go to New York and do background vocals for different artists. That's how I made my money to pay my bills. That continued for the first year of my career but I was committed to being this artist even if I couldn't do it the way I wanted to do it.
Souleo: On your album with the song "Open Your Eyes," you sing about some of the social injustices in the world today. What motivated you to record that song?
Regina Belle: My assistant, Ivy Taylor told me that we needed to have something on the record that speaks to world issues. That's how that song came to be. You can roll off a number of incidents we are experiencing right now from ISIS to Black Lives Matter. We have multiple black men and women losing their lives simply for being. Who gets to say you don't get to live anymore? I don't understand that. And it doesn't stop there. Can we go into the school system and look at the imbalance of what our children are learning? We are functioning crazy people.
Souleo: Well somehow you seem to mange to stay sane in this 'crazy' world. What do you hope this album does for you now with a return to R&B?
Regina Belle: I really want to get the word out that I am still relevant and have something to say. I want to be who I am now. I rock my gray hair because it is a blessing. I colored mine for many years but I've gotten compliments from so many men and women about being brave enough to sport the gray. I even wear it on the cover of my record. I am comfortable in my skin and I want listeners to feel that as well. 
The weekly column, On the "A" w/Souleo, covers the intersection of the arts, culture entertainment and philanthropy in Harlem and beyond and is written by Souleo, founder and president of event/media content production company, Souleo Enterprises, LLC
---