---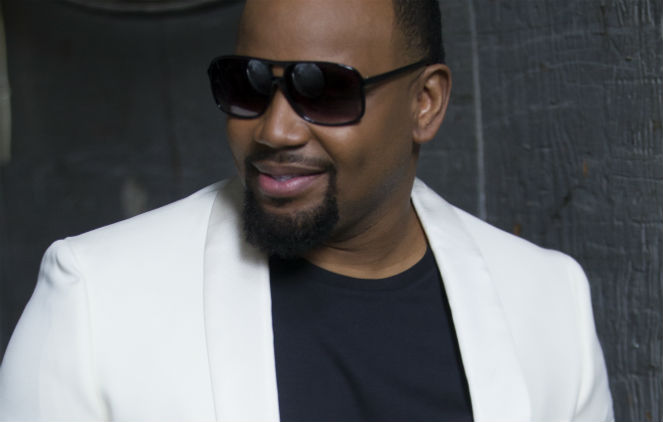 By Souleo
Despite 15 years in R&B, Avant still wrestles with understanding his place in today's music scene.
Known for passionate love songs such 'My First Love,' 'Read Your Mind'" and 'Makin' Good Love,' Avant faces challenges similar to other veteran and new R&B recording artists: lack of mainstream exposure, limited radio support, and the ensuing difficulty of attracting new fans. Still he remains committed to his craft as he prepares to release his latest studio album, The VIII (The Eighth) on September 25.
Check out his thoughts on what defines quality music, ageism in the music industry, and finding a way to keep going for another 15 years and beyond.
On his definition of real music:
"Real music is about great instrumentation, having stories to tell and bringing it across live. I feel like music is more popcorn now and it is here today, gone tomorrow. The music I got attached to and fell in love with was longstanding. For the few artists making real music they don't get mainstream exposure. With my new album I want to bring back great stories of what people are going through in life today. To me music should be lived through a person's life span and it helps you to grow as a person."
On lack of radio support for R&B music:
"What happened to us? We are the artists that made mainstream what it is and they push us to the side. It is not fair that youth cannot hear us on the radio. The youth are getting cheated. They go through things and all they have are party songs and that shouldn't be the case. They don't even notice who made their mothers and fathers fall in love through real music and R&B. At the end of the day age shouldn't matter when it comes to quality music. Let's get away from the persona and talk about music. Music has no age and we should embrace that."
On how he is trying to 'Find a Way' to maintain longevity:
"On the song 'Find a Way' I talk about having been in the industry 15 years off and on. I am trying to find a way back to the love of music. I want it [music] to notice me again. A lot of people don't even know the music is out here anymore. If you're not slapping someone or something you're off the radar. I choose to keep my integrity and I am on a search for my fan base. You can get clouded in this game but I always knew my purpose. I just have to find the fan base that believes in it and wants to support my music."
The weekly column, On the "A" w/Souleo, covers the intersection of the arts, culture entertainment and philanthropy in Harlem and beyond and is written by Souleo, founder and president of event/media content production company, Souleo Enterprises, LLC.
---