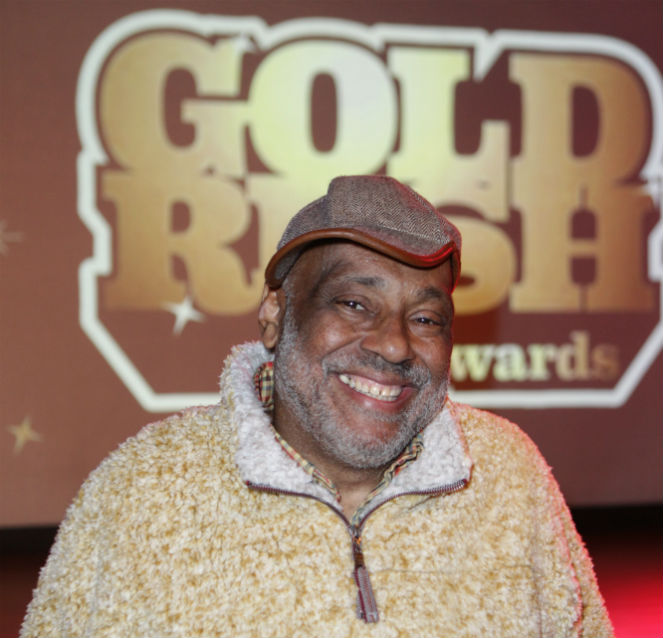 The walls at Rush Arts Galleries are expanding beyond New York City and into Philadelphia, PA. The news was delivered during the fourth annual Gold Rush Awards held this past Saturday at Littlefield in Brooklyn, NY. The event, hosted by Mr. Gandy, helps raise funds for the umbrella organization, Rush Philanthropic Arts Foundation (RPAF).
Related: Listen to Danny Simmons and Danny Tisdale talk Art On Harlem World Magazine Radio
"On Wednesday [October 28] I will purchase another building in Philadelphia for a third gallery for Rush," Danny Simmons, co-founder of RPAF told the crowd of attendees. "We will start expanding across this nation. We are trying to fit stuff in a place where there is a hole. We want to make sure children and artists have opportunities.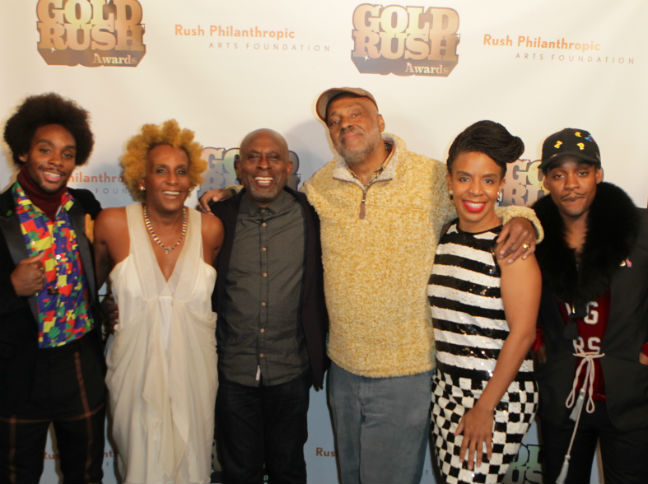 The announcement comes during the 20th anniversary of RPAF, which was founded in 1995 by siblings Danny Simmons, Russell Simmons and Joseph "Rev. Run" Simmons of the legendary hip-hop group Run-DMC. Through its two gallery locations in Chelsea and Brooklyn RPAF has provided arts education to underserved communities and been instrumental in helping to launch the careers of internationally acclaimed visual artists such as Kehinde Wiley, Xenobia Bailey and Derrick Adams. The night's honorees included visual artist Renee Cox; NYC City Council member and founder of the Museum of Contemporary African Diasporan Arts Laurie Cumbo; founder of Aljira, a Center for Contemporary Art Victor Davson; art and fashion duo, Dee and Ricky. Each was presented with an award designed by featured artist Cey Adams.
An official launch date for the Philadelphia-based gallery has not been released.
[Full disclosure: writer served on the 2015 Gold Rush Awards host committee].
Black Art in America shines light on unsung artist and activist, Reginald Gammon
Najee Dorsey had no doubt about commemorating the 10th anniversary of the death of unsung visual artist, Reginald Gammon at this year's Black Art in America (BAIA) Fine Art Show held at Faison Firehouse Theater in Harlem.
As a member of the 1960s artist collective, Spiral and Black Emergency Cultural Coalition and through his own socially conscious artwork, Gammon was an advocate for social justice issues and an advocate for increased representation of Black artists in mainstream America. For Dorsey, Gammon warrants greater attention for his aesthetics and relevance to current conversations addressing the intersection of Black Lives Matter, art, activism and calls for greater diversity in the mainstream art world.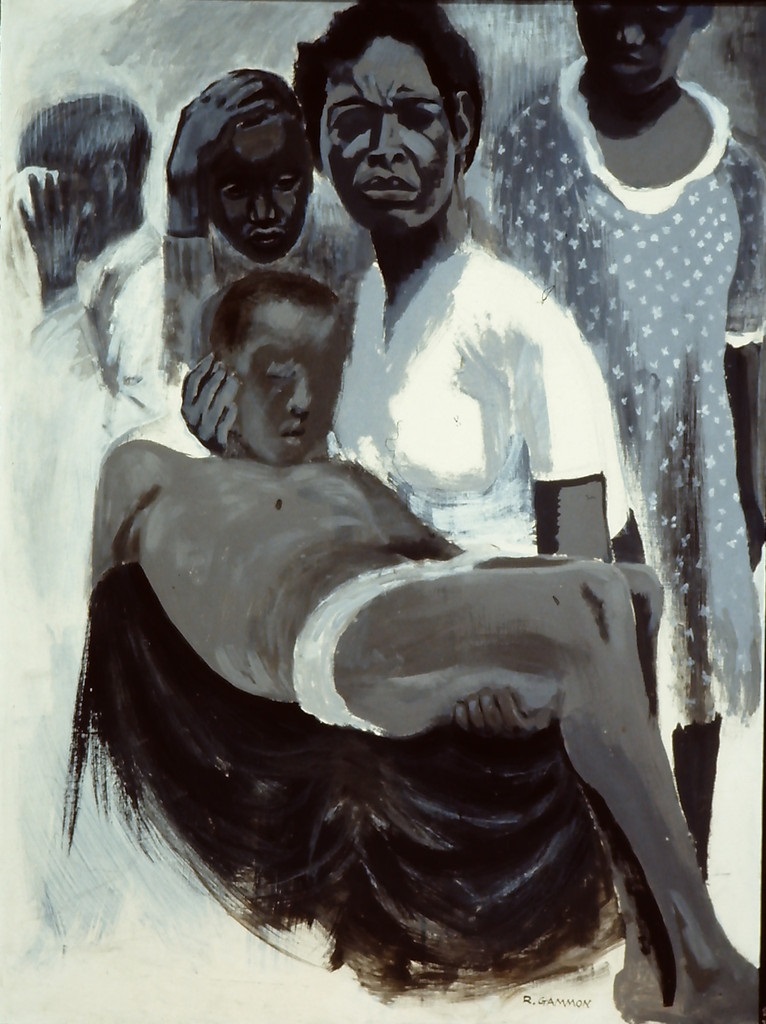 "Gammon protesting against the Whitney Museum and MoMA speaks to Black Lives Matter and artists of color trying to find representation in the museum world," said Dorsey, founder and CEO of BAIA. "Some things they fought for 50 years ago are things artists today still have a challenge with."
RM Crews, creative director for BAIA, has written extensively on Gammon's impact and groundbreaking work protesting The Metropolitan Museum of Art's controversial 1969 exhibition, "Harlem on My Mind." She believes he helped open doors for many of today's mainstream African-American art professionals and deserves recognition.
---
---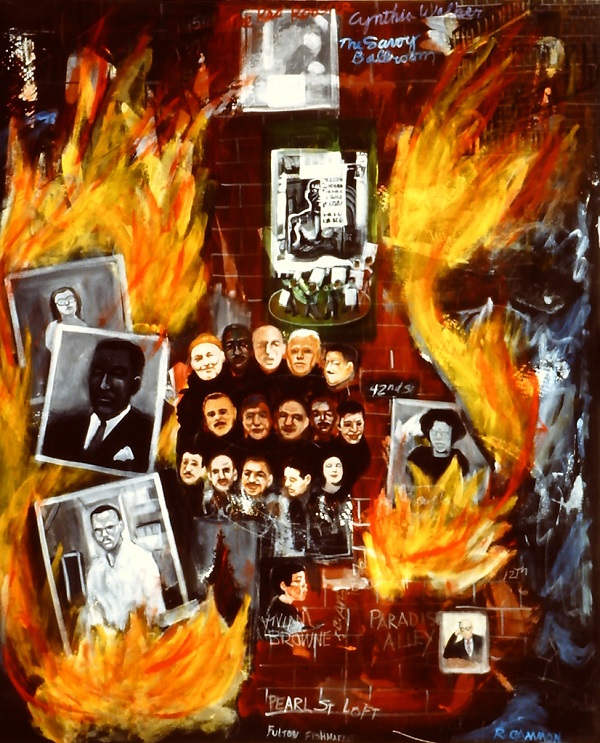 "People like him forced museums to deal with us. But people born after that don't have that history," she said. "Artists must have clear vision of who they are and find their place in the market. You can't go into activism if you're not in it. That was Gammon's course and he never deviated from that. His focus was on the struggle and on the people."
Women's business tour emphasizes the power of the little black dress
A roomful of women in little black dresses may sound like the scene of a cocktail party but during the "In the Black" tour it's all about business, literally. The 15-city tour, which kicked off September 22 in Cleveland, Ohio offers business advice and resources primarily targeted at women of color. According to National Women's Business Council, the number of black women-owned small businesses increased by 67.5% between 2007 and 2012, bringing the total to 1.5 million.
Related: Listen to Linda Spradley Dunn and Danny Tisdale talk business on Harlem World Magazine Radio
The tour consists of professional development staples such as presentations, talks and networking opportunities. But one of its unique components is a dress code advising women to wear a little black dress (LBD) and a segment on personal style led by fashion/beauty expert Mikki Taylor. During the tour a few women are invited onstage for personalized tips on using jewelry, handbags and more to transition their LBD from day-to-night since being an entrepreneur is a 24/7 job.
"While some might dismiss personal style as a less valuable part of their professional life, I firmly believe it's a crucial investment, especially for black businesswomen. We fight a multitude of stereotypes every day, and the confidence a little black dress gives when done right is amazing," said Odyssey Media founder Linda Spradley Dunn. "Every woman should be able to get dressed to impress in five minutes, and be able to respond to, for example, a last minute invite to sit at a gala table that could provide you with a once-in-a-life time opportunity for your business."
Remaining tour dates can be found here.
The weekly column, On the "A" w/Souleo, covers the intersection of the arts, culture entertainment and philanthropy in Harlem and beyond and is written by Souleo, founder and president of event/media content production company, Souleo Enterprises, LLC.
Related Articles
VIDEO
---
Harlem Cultural Archives is a donor and foundation-supported Historical Society, Its mission is to create, maintain and grow a remotely accessible, online, interactive repository of audio-visual materials documenting Harlem's remarkable and varied multicultural legacies, including its storied past as well as its continuing contributions to the City and State of New York, the nation, and the world.
Support Harlem Cultural Archives
and
click here to get more Harlem History
, Thank you.