---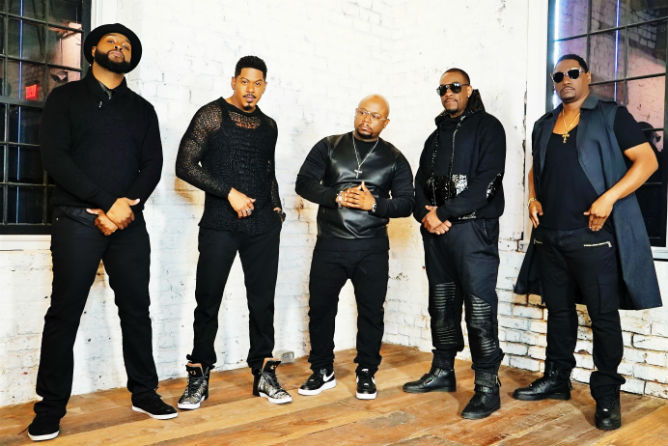 By Souleo
1992 was a pivotal year for R&B groups, SWV (Sisters With Voices) and Silk, respectively. Both released their debut albums that year to critical and commercial success. Now 24 years later they each return with new music and a hope to, if not reclaim their career peaks, then to at least ride out their next wave on a high.
Singers Cheryl "Coko" Clemons, Tamara "Taj" Johnson-George and Leanne "Lelee" Lyons of SWV have experienced the more public drama of the two groups. In 1998, six years after their debut album, It's About Time the group disbanded, then reunited in 2005 to tour and in 2014 took viewers behind-the-scenes on the canceled WEtv reality series, SWV Reunited. The show was an attempt at rebranding and reaching a wider audience but according to Lyons it may have backfired.
"When people have a perception of you they just want that perception," she said. "They don't want to know everything that's going bad. So I think it is safe to say we lost a few fans."
With their recently released new album Still (a follow-up to 2012's I Missed Us) the group hopes to return the focus back to the music. But they know it will be a struggle as they deal with ageism in the industry.
"We are all in our 40s and now we are in the adult contemporary category because of our age," said George. "Because we are older doesn't mean we cannot respond to all genres but we are not given that chance."
Silk (Gary "Big G" Glenn, Gary "Lil G" Jenkins, Johnathen "John John" Rasboro, Timothy "Timzo" Cameron and Jimmy Gates Jr.) has similar concerns about where they fit in today's market. The group, discovered by R&B veteran Keith Sweat, returns after nearly ten years with the release of Quiet Storm on March 18. Unlike SWV, Silk never officially broke up and have been performing throughout the years, although to less mainstream visibility. One of the reasons they cite for this is: radio.
"I do agree somewhat with SWV. Radio has changed a whole lot," said Rasboro. "A lot of good music has gotten lost in my opinion because radio is not as neutral as they were when they came out. Now you only hear four or five songs every day."
Still both groups are forging ahead by better managing their expectations and exercising more control over their music.
"Because of downloading and streaming the system is there for you but it's a different system," said Gates. "So we adjusted to the new school industry. It's more independent feeling and we have more control to release music freely," said Gates.
According to Billboard Magazine Spotify, one of the leading streaming providers doles out portions of a cent per stream to a song's rights holders and creators. For veteran R&B acts those cents don't add up to enough dollars. Limited radio support and minuscule financial returns of streaming has led Lyons to reevaluate how she measures the success of SWV.
"Since the industry has changed so much success for me is our fans appreciating our music and us being able to give them what we love," she said. "Of course everybody wants accolades but we learned the hard way that not everybody is celebrated. Some artists will be overlooked and we have always been one of them. I've learned that on a sad day a good song will change your perspective in life and that has carried me for a long time."
The weekly column, On the "A" w/Souleo, covers the intersection of the arts, culture entertainment and philanthropy in Harlem and beyond and is written by Souleo, founder and president of event/media content production company, Souleo Enterprises, LLC.
No related posts found...
---