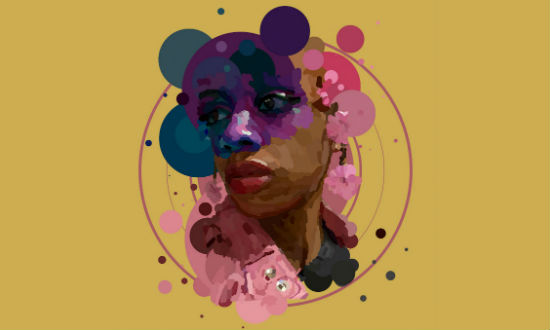 By Souleo
The art of the selfie is under attack. From the Met Gala to the Cannes Film Festival to Coachella, high-profile events have recently instituted measures meant to limit or altogether delete the taking of selfies.
But you can't tell that to multimedia artist, Rafia Santana, with the debut of her SELFiE exhibition at the Museum of Contemporary African Diasporan Arts (MoCADA).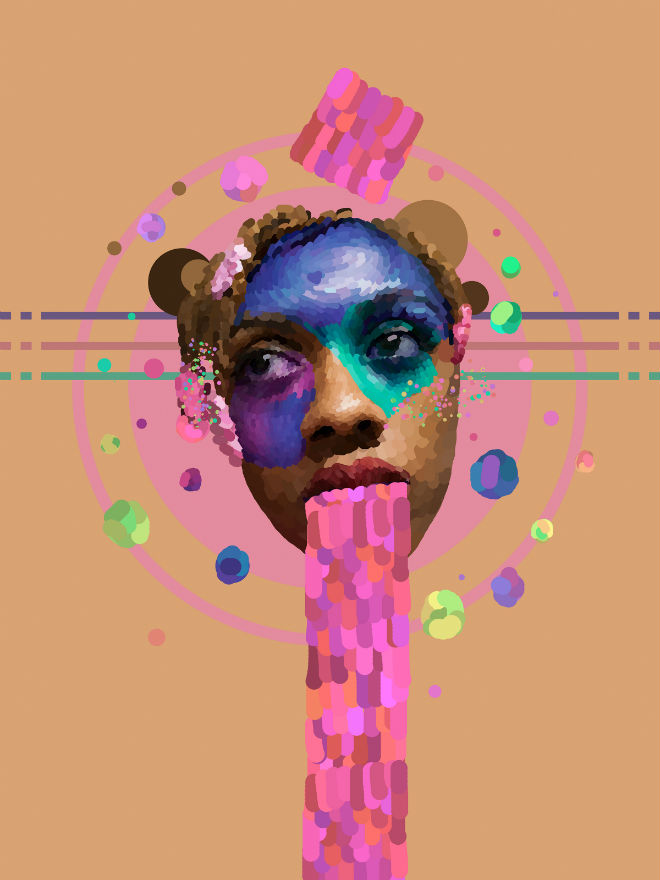 "Anybody who thinks selfies are only vain wants to reduce the importance of a human being. I am not sure where the judgment comes from," she said. "We should all be reflective of ourselves whether we are in a good place or bad place. Selfies help to bring us out of a bad place to uplift ourselves and connect with others."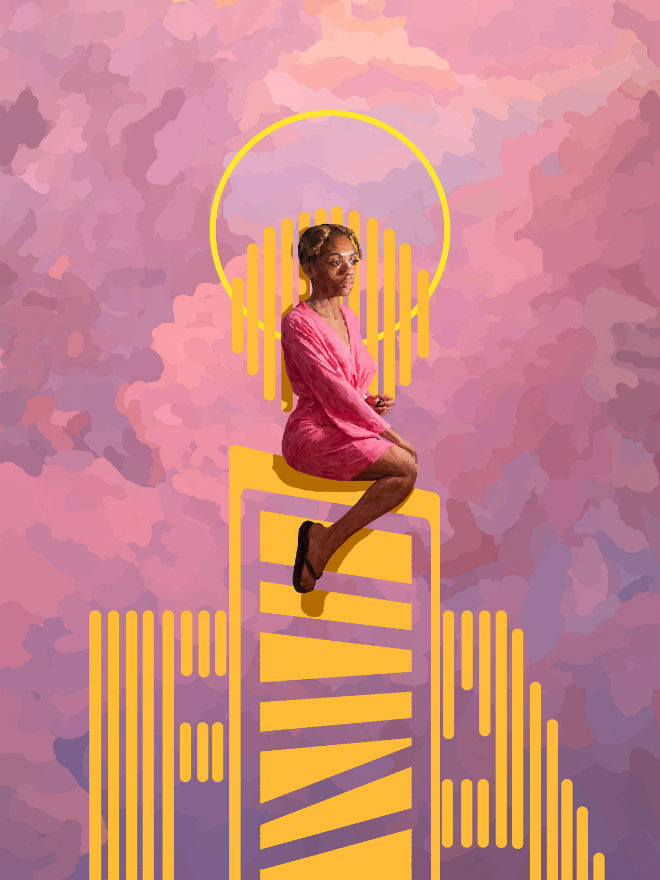 Resembling something out of an Afrofuturistic dreamscape, Santana's work integrates digitally manipulated images with soundscapes that advance the selfie from candid shots to visual statements. Her process usually begins with a photograph of herself that is combined with other photos taken on her mobile device. The image is then enhanced via a tablet where she uses her hands to digitally paint and complete the work. Thematically the 25-year-old artist focuses on issues related to her self-identity as a young black woman dealing with daily reminders of race and gender challenges.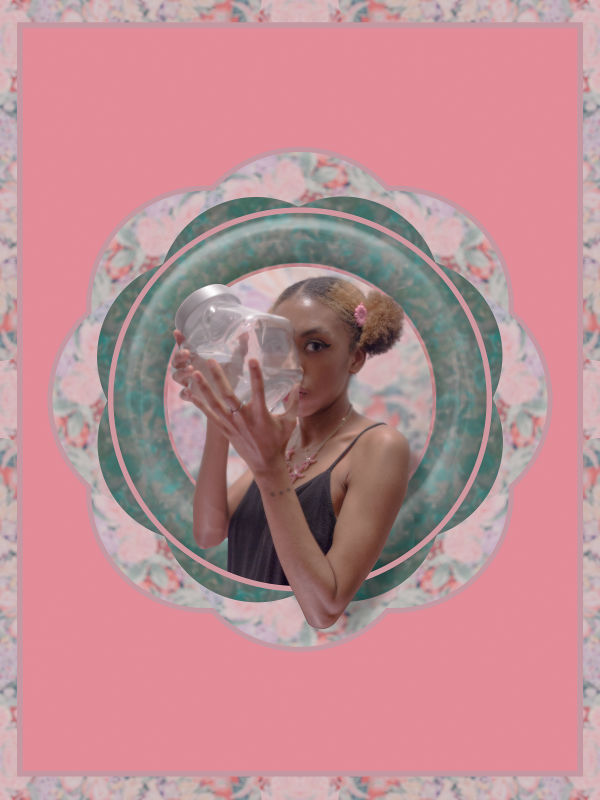 "As a small short black woman I have had to always affirm my existence and place. In academic and male dominated spaces I have to push myself twice as far to get recognized for the things that I do well," she said. "So these images are indicative of me standing my ground on this planet and showing how important I feel I am, as we should all feel we are. In the media we only see black people as coons and thugs. We don't get to tell our own story as human beings that have good and bad. Being a kid growing up on the internet I realized that a good selfie image of yourself can make others see you in a better light. So it's important to show ourselves in positive imagery."
The public art exhibition, curated by Stephanie George, is on view until September 27.
The weekly column, On the "A" w/Souleo, covers the intersection of the arts, culture entertainment and philanthropy in Harlem and beyond and is written by Souleo, founder and president of event/media content production company, Souleo Enterprises, LLC.
---
---
Related Articles