---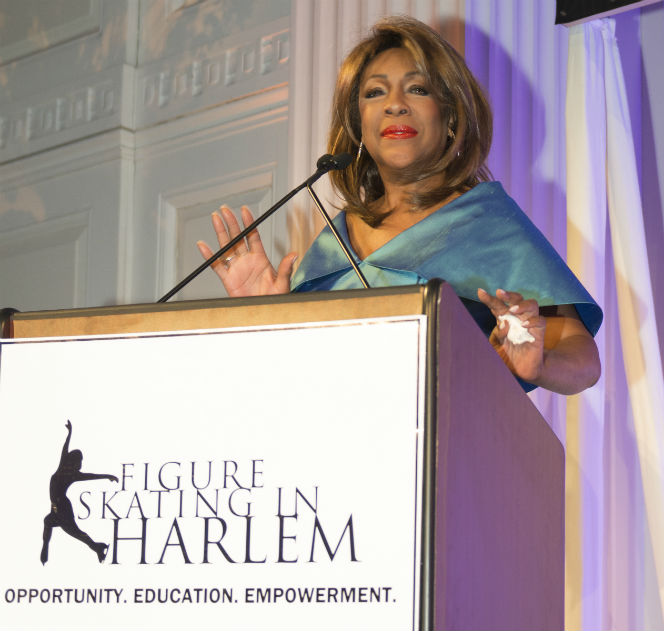 By Souleo
If Hillary Clinton needs any pointers on her 2016 presidential campaign she can always turn to Gloria Steinem, Mary Wilson, and Bevy Smith. During the Figure Skating in Harlem annual gala these women shared their thoughts on what issues Clinton needs to make a priority during her run for office.
In a tweet from her campaign chairman, John Podesta it was noted that Clinton's primary agenda items would be: "Helping working families succeed, building small businesses, tackling climate change & clean energy." Feminist icon, Steinem is in agreement and vowed to campaign on behalf of Clinton.
"Hillary is probably the most qualified human being who has ever run for the presidency. I will be active in the campaign," she said. "It is important for her to talk to Republican and independent women and to welcome them on the issues because they have no party. We have to vote on issues and not on party lines.
"Legendary Supremes singer, Wilson offered advice that was on message with the evening's cause as it related to improving education standards. Figure Skating in Harlem works to empower young women through a rigorous figure skating and educational program that promotes academic success, physical health, and emotional well-being. The proceeds from this year's gala will be used to support a science, technology, engineering and math (STEM) program and implement a nationwide expansion of services.
"When I speak with Hillary I am going to mention education as one of the very important issues in America," Wilson said. "We are losing a lot of students and we need to zero in on education.
"Meanwhile, the issues of income inequality and police brutality were foremost on the mind of Smith, a co-host on Bravo TV's Fashion Queens. "I want Hillary to address income inequality for women. And something must be done about the random killing of black men by law enforcement officers across the country."
With the input of these ladies, Clinton will have more than enough work to occupy her time should she be elected.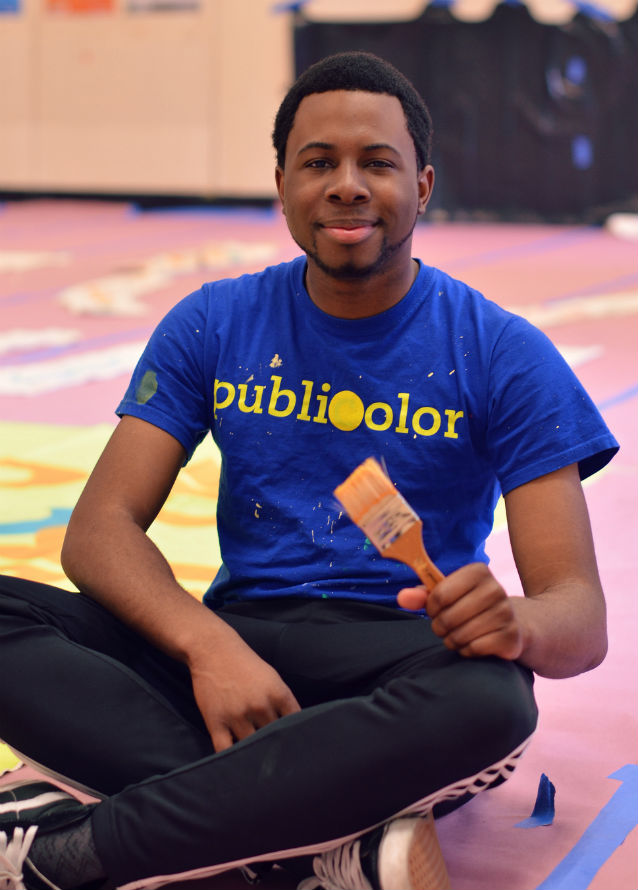 How Publicolor is changing lives
Figure Skating in Harlem wasn't the only organization celebrating programming that helps you thachieve academic success. Publicolor, which offers school beautification programs and college and career prep, hosted their annual Stir, Splatter + Roll gala at Martin Luther King Jr. High School in New York City last week. Among the host of tastemakers was a young man, Peterson Saint Louis who shared his testimony of how the program has impacted his life.
After being bullied in school, he discovered Publicolor in the fall of 2010. Without any prior experience in art he became part of the program's team, transforming dull public school settings into vibrant colorful spaces. According to him, the program provided a much-needed support system as his family struggled with poverty, housing evictions, and the personal challenges that came with him being the first person in his family to go to college.
"My mom struggled to pay the rent and I was in college. I thought I'd have to quit school," he shared. "Publicolor helped me pay the school costs to get back on track. I didn't want to give up on my dreams and Publicolor helped me out.
"Now with his family back on solid financial ground he is focused on finishing college and sharing the news about the work of Publicolor. According to the program's 2014 statistics the high school dropout rate of its students is 0%, with 94% of those who go on to college returning after their first-year.
As Saint Louis expressed, he is proud to be counted in those positive numbers.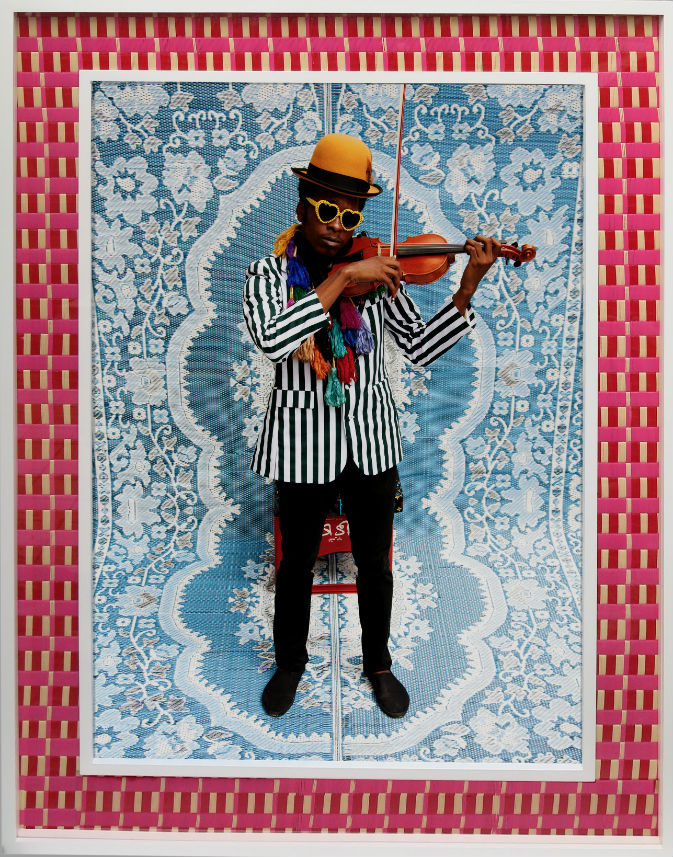 Exhibition spotlights "rock stars" you probably never heard of before
What exactly is a "rock star?" For visual artist, Hassan Hajjaj it is an eclectic fusion of culture, style, and attitude. In the Newark Museum exhibition, Hassan Hajjaj: My Rock Stars  , he presents the viewer with handpicked selections of international musicians and singers who challenge the mainstream aesthetic and concept of a rock star.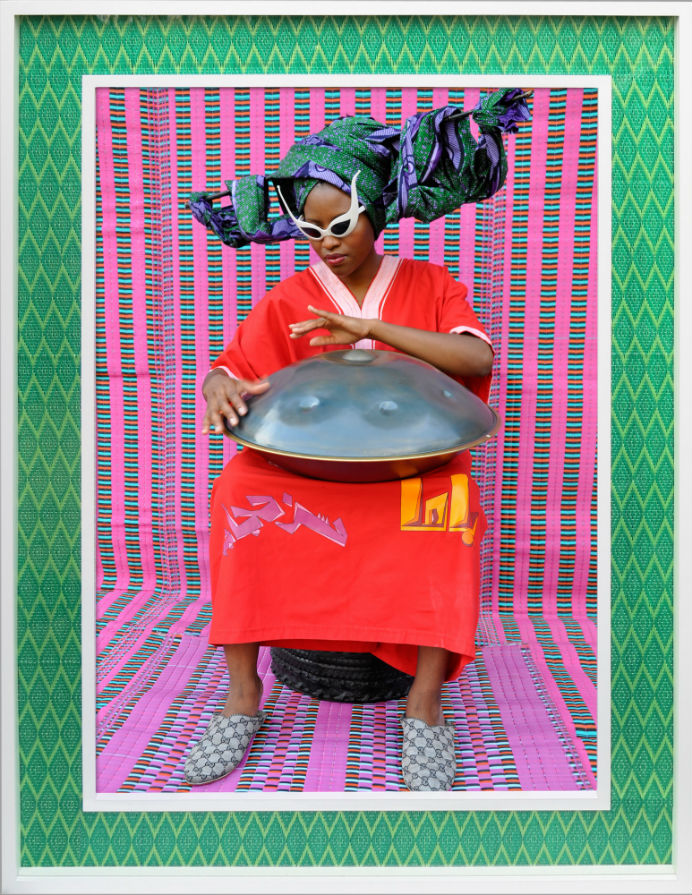 "When you think of a rock star it is a black leather jacket, long hair and guitar," he said. "I want to flip it around. There are many talented people who aren't going mainstream. So for me theseare people I grew up with and they are talented. They show that a rock star doesn't have to be somebody of a certain look, music or instrument. It is about being unique and having talent.
"This past Sunday, during a conversation produced by Linda Gates Nettleton, the museum's senior manager of adult learning and public programs, Hajjaj spoke with the exhibition's curator, Christa Clarke about his practice. Influenced by his birthplace of northern Morocco and living in London, Hajjaj expressed how he fuses those disparate influences into an approach that mixes both high-end and low-end visual references such as global brands, fashion, and street culture. The exhibition which includes a video installation and pieces from the museum's collection of African art is on view until August 9.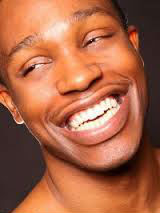 The weekly column, On the "A" w/Souleo, covers the intersection of the arts, culture entertainment and philanthropy in Harlem and beyond and is written by Souleo, founder and president of event/media content production company, Souleo Enterprises, LLC.
Related Articles
---