---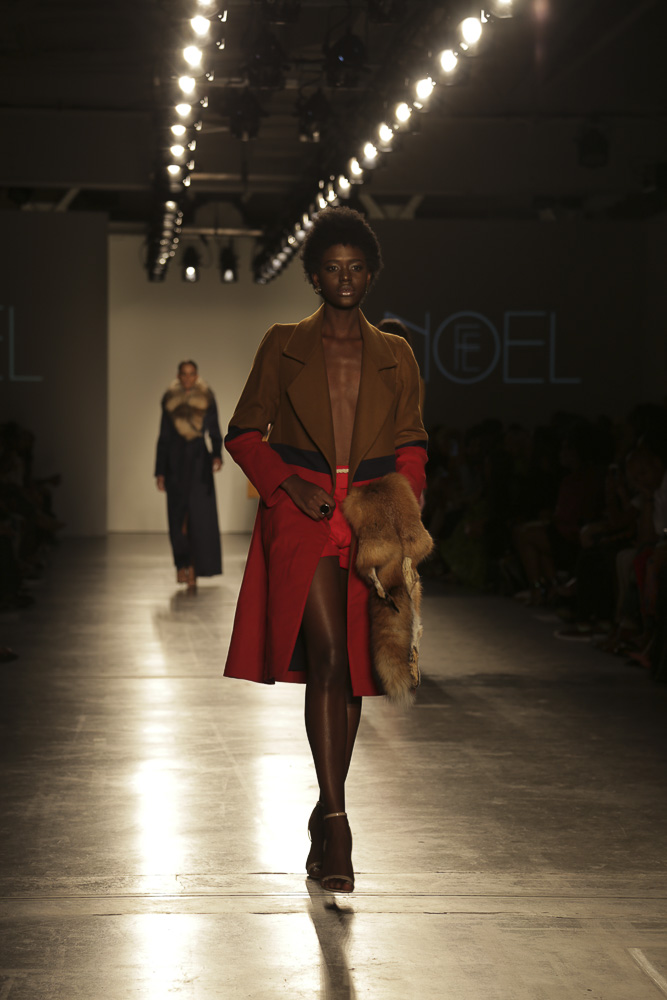 As diversity becomes the buzzword across all industries, New York Fashion Week (NYFW) is no exception.
This year the annual extravaganza has made gains in its representation of Asian designers. According to NBC News, Asian or Asian-American designers are presenting nearly a quarter of the official NYFW shows. Yet the numbers shift drastically for black fashion designers. With the exception of Maxwell Osborne, co-designer of Public School, there are virtually no major black designers showcasing at NYFW.
But that doesn't mean that there are no black designers cutting and stitching their way to sartorial glory. This past Thursday, Harlem's Fashion Row (HFR), a company that gives a platform to budding designers of color, hosted its annual style awards and spring 2016 runway show at Pier 59. Designers included The Fashion Deli, M-Sew and Fe Noel. For designer and media veteran Harriette Cole, the expensive cost of showing at NYFW (starting around $200,000) means that many black designers are forced to find alternatives that better serve their business models and creative interests.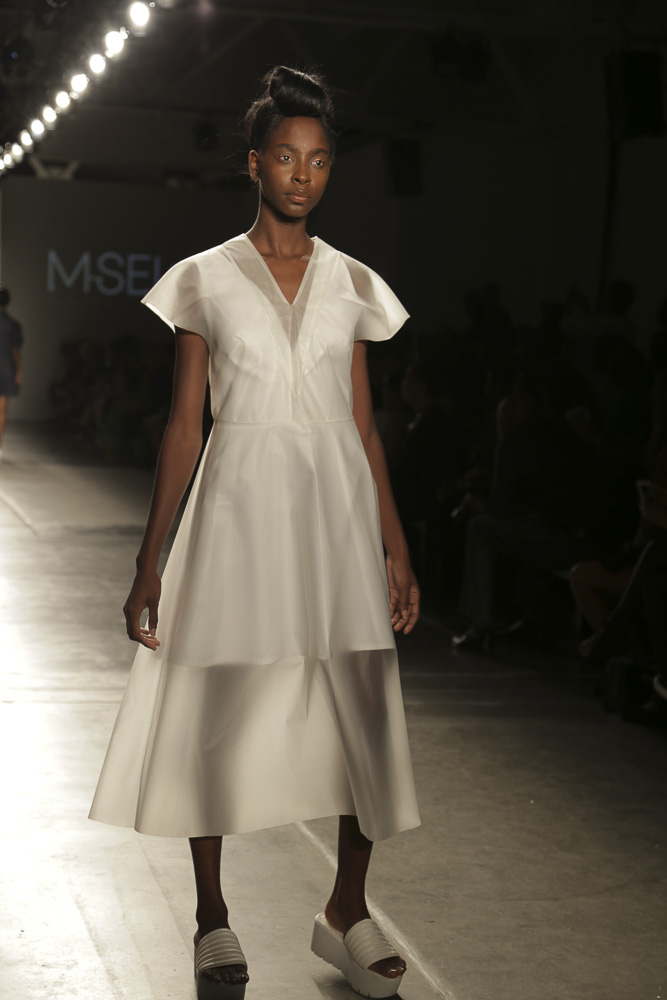 "It's great that there are so many Asians showing at NYFW. It should be celebrated as a minority group having a surge," she said. "But I don't think they are taking the place of African-Americans. It is far more affordable to choose venues not part of the official environment because you can be broken before getting started just paying for a fashion show. So I am less worried black designers are going away. I think they have to be sought out more."
The night's attendees demonstrated that there is a lot of support for black designers wherever they choose to showcase. Guests included Mary J. Blige, and honorees such as actress Tracee Ellis Ross, designer Azede Jean-Pierre, stylists Rachel Johnson, Misa Hylton and Groovey Lew, on-air personality Bevy Smith, InStyle editor Kahlana Barfield and Macy's.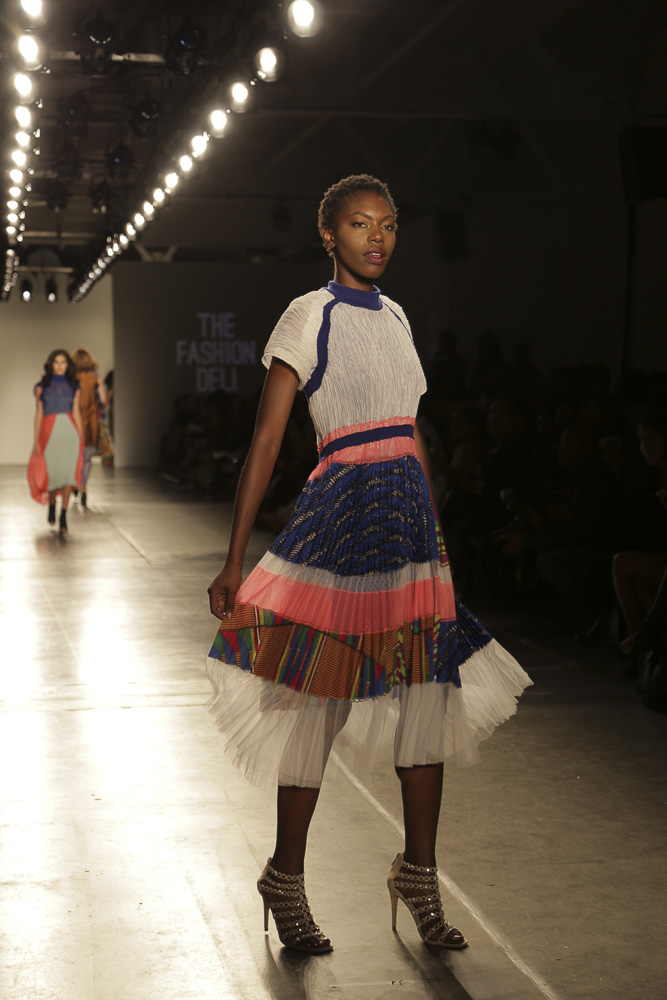 For HFR founder, Brandice Henderson the past few years has seen black designers reach increased visibility and success whether they show at NYFW or not. "Since I started HFR eight years ago designers are more focused on the business side. Sometimes they don't show to focus on sales. I can see growth and acceptance and change happening. I feel like we are in a better place than we've been in a very long time."
Essence Street Style Block Party showcases rising black designers
If the lesson to be learned from this year's NYFW is to seek out black designers, then Essence magazine made it pretty easy to do so at their block party. The second annual event held in DUMBO, Brooklyn on Sunday afternoon included Chevy's On-the-Rise Designers Ashley Ryles, designer and CEO of ARRYLES Clothing and Charlene Dunbar, designer and owner of suakoke betty. The 2016 Chevrolet Cruze served as muse for the capsule collections created by the two up-and-coming talents. Ron Bass, a Chevy Chic alumnus and mentor helped Ryles and Dunbar realize their concepts which debuted on-stage at the block party affair.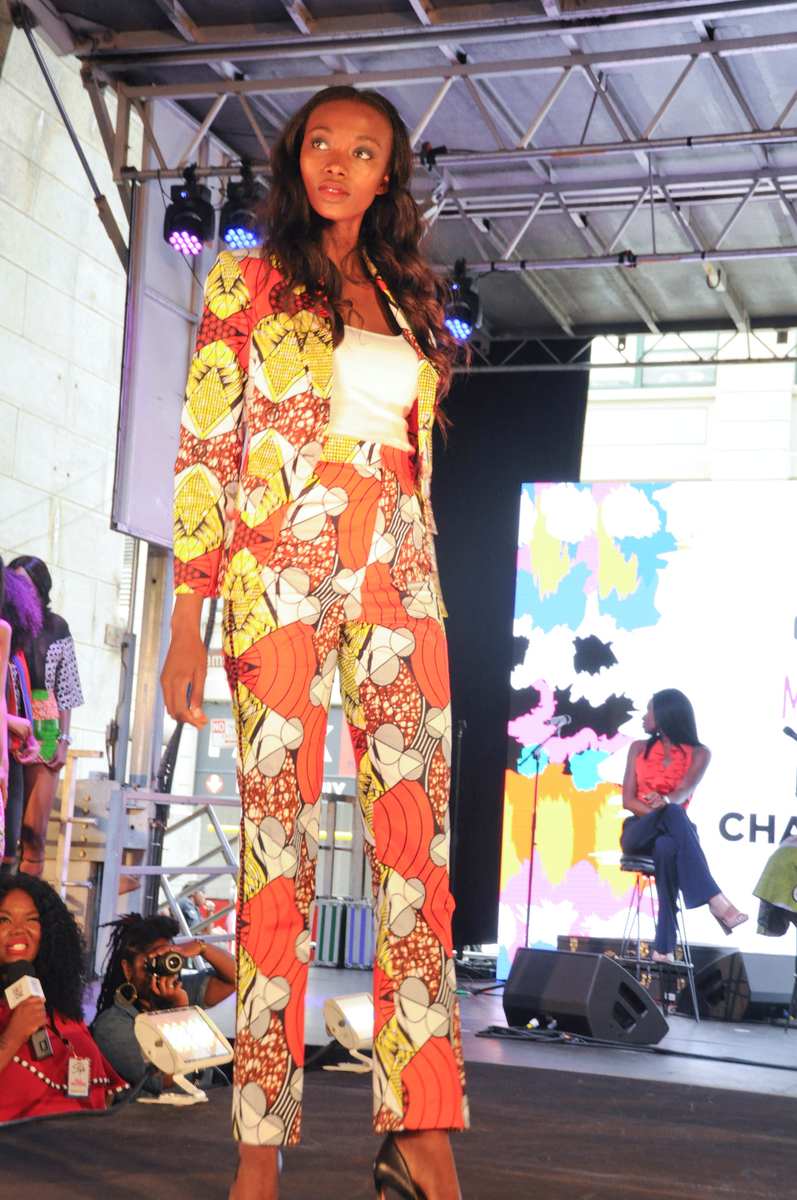 Dunbar's line, launched in 2007, modernizes West African wax and resist-dye prints into dresses and separates. She is also staying current with her marketing techniques. Like numerous other designers she is focusing on more direct-to-consumer opportunities in the vein of the block party and social media as opposed to official NYFW shows.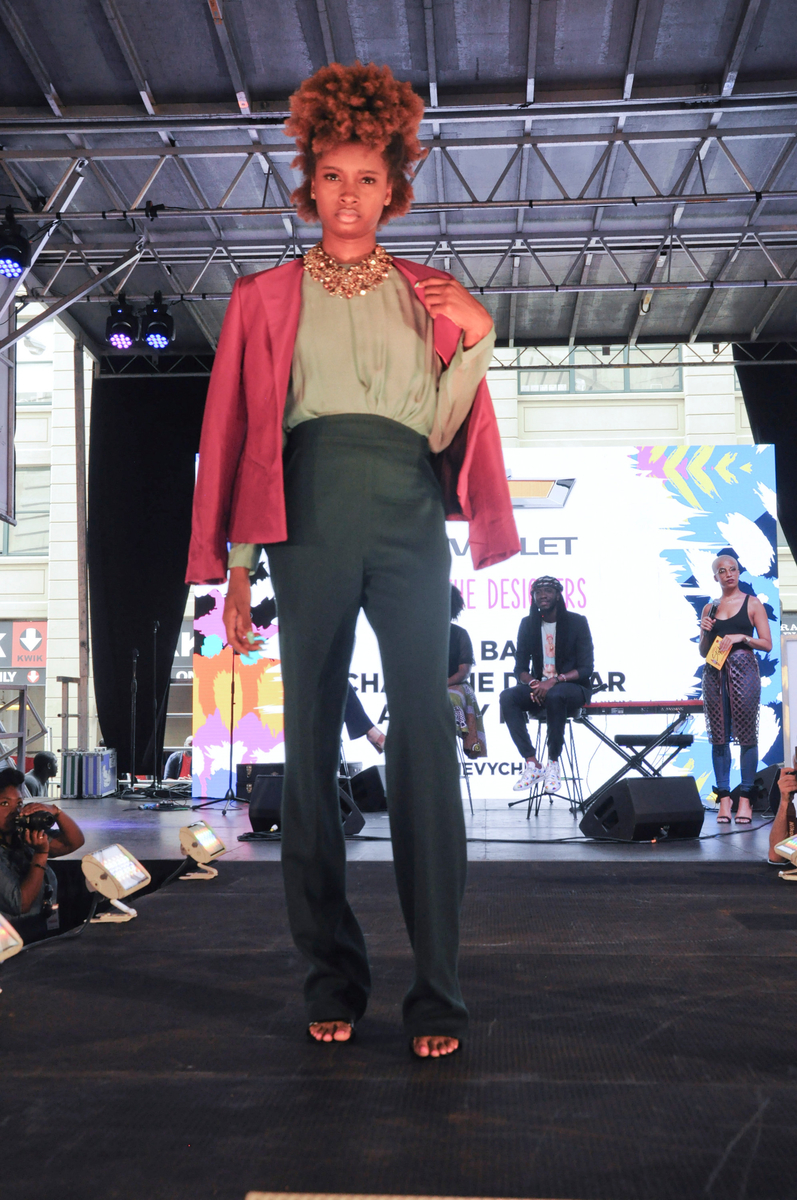 "I think where fashion is going is organic and driven by social media," she said. "Black designers have to work with audiences and do things that give us a presence. Venues like this are grassroots and organic and give us a chance to connect with customers."
The awards portion of the event honored actress Gabrielle Union, singer Ciara, celebrity stylist Jason Rembert and designer Charles Elliott Harbison.
Beverly Johnson celebrates her legendary 'face' at book launch
Legendary model, Beverly Johnson isn't trying to send any particular message with her new memoir appropriately, if not modestly, titled 'The Face that Changed It All.' In the book she covers becoming the first African-American woman on the cover of American Vogue, substance abuse, sexism in the modeling industry and an alleged assault by Bill Cosby. But what's the takeaway for readers?
"My book is my story and you take whatever message you want from it," she said on the red carpet at the Museum of the City of New York on Wednesday, September 9.
Guest and model, Kim Alexis had a bit more to say. Often Johnson's legacy is viewed solely in terms of her impact on black models. But she also inspired models of all races such as Alexis. Wearing a dark wig from her forthcoming line, she shared her admiration for Johnson.
"We are both from Buffalo, NY and it was nice knowing girls came from my area that did really well," she recalled. "I liked her strength and elegance and she was such a role model."
The weekly column, On the "A" w/Souleo, covers the intersection of the arts, culture entertainment and philanthropy in Harlem and beyond and is written by Souleo, founder and president of event/media content production company, Souleo Enterprises, LLC.
---