---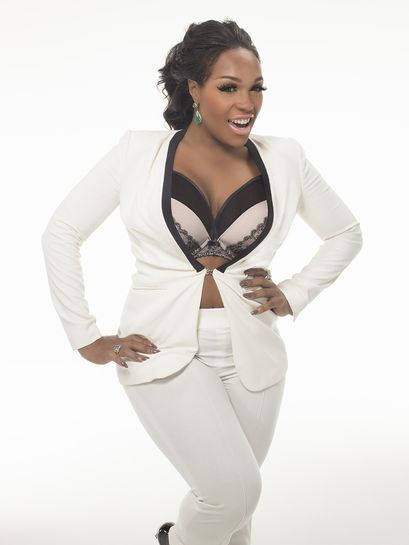 Is the mainstream media visibility of transgender women such as Laverne Cox and Caitlyn Jenner a passing fad or not? It is a question that causes Bionka to pause and reflect on the long journey of raising awareness for the transgender community.
As one of the stars of the new docu-series, 'Transcendent,' Bionka is stepping into the spotlight and she intends to stay there, along with other trans public figures.
"It is amazing how America has been catapulted into the trans issue. I don't think this is momentary," she said. "The more we raise awareness the more you will see us popping up. We were in the shadows and now we are in the light and we will flourish."
On 'Transcendent' transgender cabaret entertainers at San Francisco's Asia SF invite viewers into their lives to share their personal, professional and romantic ups and downs. Bionka, who balances performing at Asia SF with her social service work in the trans community isn't afraid to let it all hang out. A central part of her storyline is her desire to undergo sex reassignment surgery (SRS). It is a part of the transgender journey for some that even the likes of Cox, Janet Mock and Carmen Carrera shun discussing. But Bionka views such openness as educational.
"I think I might have been more reserved discussing it (SRS) but it's something I put out there. I cannot take it back. I think the show will help to better educate the public about our trans issues—medical or not. Everyone watching our show will see we are just human beings."
'Transcendent' debuts Wednesday, September 30 (11:30 p.m. EDT, FUSE).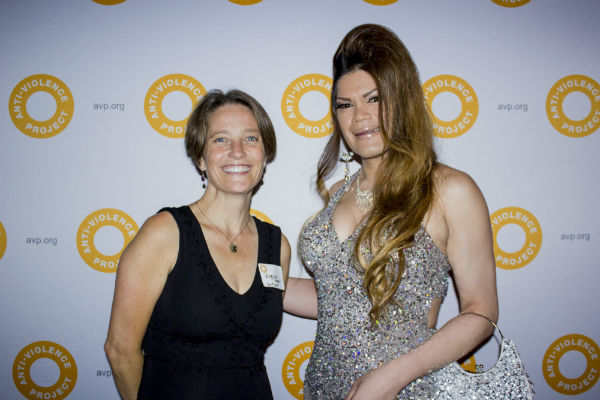 Transphobic violence issue takes center stage at Courage Awards
The transgender community may be gaining visibility but it is also facing what some refer to as an "epidemic" of transphobic violence. According to The Advocate, 19 trans women (mostly of color) have been murdered in the U.S. so far this year. On September 16, the New York City Anti-Violence Project (AVP) hosted its 19th Annual Courage Awards at the Broad Street Ballroom. The organization which provides social services, advocacy and education to end violence against LGBTQ and HIV-affected communities and allies honored television icon Phil Donahue, law firm Skadden, Arps, Slate, Meagher & Flom LLP and community advocate Armani Teighlor.
Teighlor, a trans woman of color was one of the evening's highlights sharing an emotional and sobering story of having experienced violence just a few days prior to the event.
"On Sunday night while walking to the subway a man yelled transphobic and homophobic slurs. Someone stopped me to see if I was okay. The man came back toward me and punched me in the face," she recalled. "I saw a police officer and called out for help. But when he came over I was shocked when he arrested me after being assaulted. I share this attack because I believe I was profiled as a trans woman of color. This happens to us every single day and it is unfortunate. It takes courage to stand here tonight in your presence after the violence I just experienced this past week. But this is the best way to educate community members about the works that needs to be done to ensure we are all safe from violence."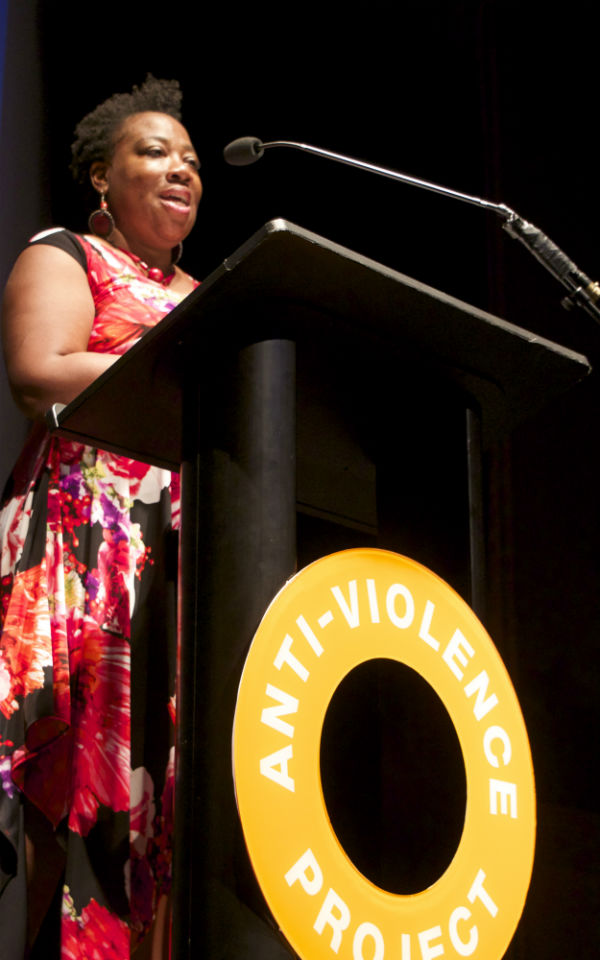 As of October 13, AVP's mission will fall under the leadership of the organization's new executive director, Beverly Tillery. Her nearly 30-year career includes advocacy, organizing and leadership work for social justice organizations such as Lambda Legal, ACORN, Amnesty International and SEIU. Tillery gave insight into her advocacy strategy by underscoring the intersectionality of various forms of oppression.
"We are not going to be able to do this work without recognizing intersections and how people with multiple areas of oppression are impacted greatly by violence, homophobia, transphobia and racism," she said. "If we want to end violence we have to change the culture and how we think about our communities and support them. We must understand that racism is a serious player here. It is a root cause."
The weekly column, On the "A" w/Souleo, covers the intersection of the arts, culture entertainment and philanthropy in Harlem and beyond and is written by Souleo, founder and president of event/media content production company, Souleo Enterprises, LLC.
No related posts found...
---