---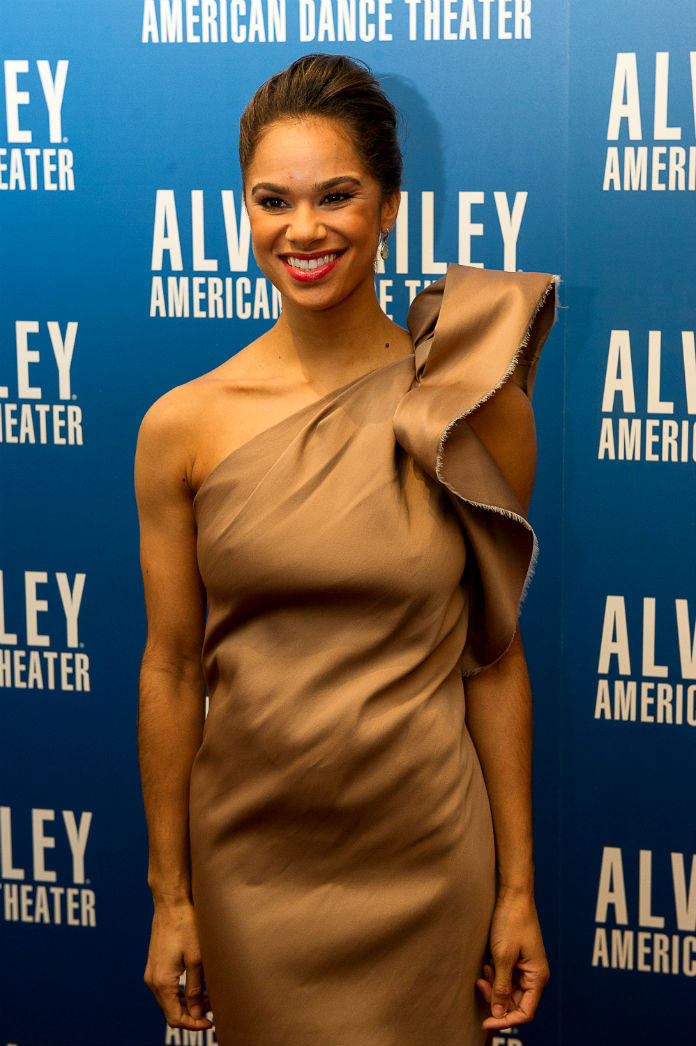 While the atmosphere was festive at last week's Alvin Ailey American Dance Theater opening night gala benefit at New York City Center, there were some who had serious issues on their minds including ballerina and Harlem resident, Misty Copeland. She is currently filming a documentary about her life titled, "A Ballerina's Tale," in which she shares her story of challenging race and body image norms in the world of ballet.
"The film will explain that in this day and age anything is possible and we should be more open to different body types. There is way to take care of our bodies even if we're not stick thin and white, " she said.
In 2007, Copeland made history by becoming the third black female soloist at the American Ballet Theatre and has maintained a high profile performing with recording artist, Prince and receiving praise from major magazines. Still she is focused on shattering even more barriers in her field. "I am still fighting. The fight is making it to be a principal dancer in an elite white classical company which has never been done before by a black female dancer."
There is no dancing around the subject matter of the new documentary, "Nuclear Nation," which is making the festival rounds and is currently being screened for a limited run in New York at Film Forum. Directed by Atsushi Funahashi, the documentary examines lives of several refugees following the Fukushima nuclear disaster in March 2011. The release of radiation forced the residents of Futaba, Japan to take shelter at Kisai High School. Most of the people featured in the documentary are senior citizens. According to Funahashi they represent a segment of the population with significant challenges to rebounding from the nuclear meltdown.
"Most of the younger generation moved out of the shelter in one year because they can get jobs but the elderly are mostly on pensions and have no place to go," he said. "There are many who cannot restart their life. One of the things they need now is therapy. The longer they are kept as refugees the heavier the mental sickness becomes. Right now there is no sense of hope."
Funahashi knows that the recovery process for the displaced will take many years but for now ensuring that their voices are heard is what matters. "Journalism has a tendency to focus on what's the problem now and not the long term issue. For the people who got most damaged their voices are not being heard. That's why I had to make a human story about this accident."
Funahashi hopes that by avoiding a polemic approach with the film's topic more people will be inspired to question the ethics of nuclear energy. "The film is not about persuading the audience to think one way. But it does make you question whether or not we should keep on doing this."
The weekly column, On the "A" w/Souleo, covers the intersection of the arts, culture and entertainment scene in Harlem and beyond and is written by Souleo, founder and president of event/media content production company, Souleo Enterprises, LLC.
Related articles
Related Articles
---