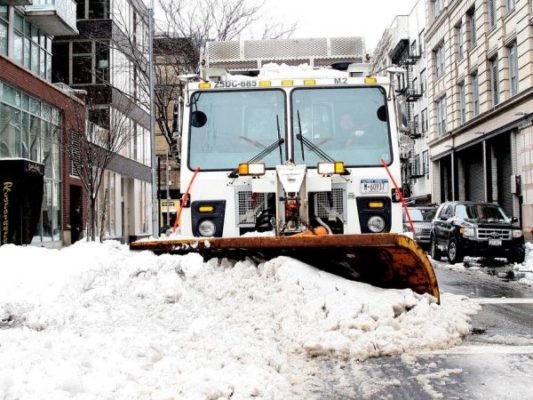 No, you are not hallucinating the fleet of "snow fighting" vehicles roving through the snowless streets of NYC this week. They're just part of the NYC Department of Sanitation (DSNY)'s annual citywide snow drill, in preparation for the real thing, city officials announced Tuesday.
The drill will last from Tuesday, Dec. 6, at 4 p.m. to Wednesday, Dec. 7, at 4 p.m.
"During the drill, residents may see snow fighting equipment in the street," officials warned.
Unfortunately for we the White Christmas enthusiasts, it could be a while yet this winter before we get any actual snow. The closest thing on AccuWeather's monthlong forecast is an "icy mix" on the morning of Thursday, Dec. 22, 2016.
Until then, keep fighting them invisible snows, DSNY. We're counting on you.
Lead photo via DSNY/Flickr
Related Articles
---