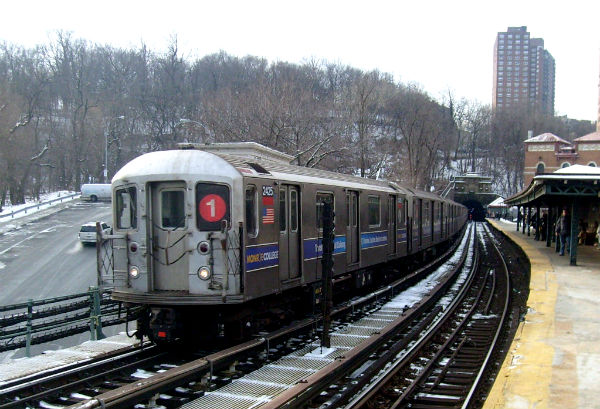 Passengers were evacuated from a 1 train in Harlem Friday morning when the train started to spew smoke, an MTA spokeswoman told Patch.
The smoke was noticed while the train was in the West 145th Street and Broadway station around 8:12 a.m., the MTA spokeswoman told Patch. All the passengers were told to leave the train and nobody was injured during the evacuation, the spokeswoman said.
The train was never on fire, the MTA spokeswoman told a source.
Rush hour commuters may experience "minor residual delays" as a result of the evacuation, an MTA spokeswoman told sources. The train that started smoking has been moved from the station and will be investigated, the spokeswoman said.
Some passengers who were evacuated at West 145th Street claimed that the train was on fire.
"Way to go [MTA] , the #1 train that I was on seems to have just caught on fire. Smoke everywhere. Passengers evacuated," one passenger said on Twitter.
Related Articles
---
VIDEO
---
"We re-imagine, recreate, and redeem cultural omissions and misrepresentations of Blackness, for the culture. ...." This post is made in partnership with British Pathé.