---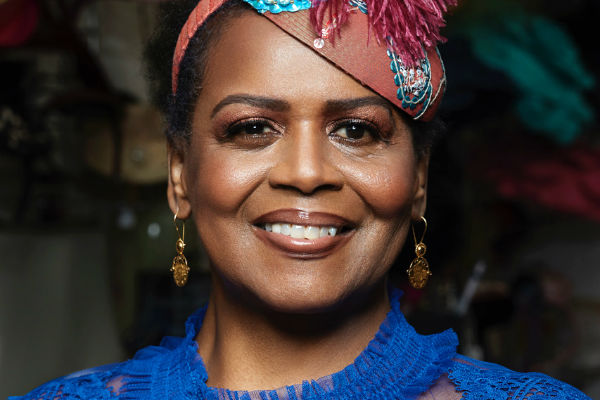 Bank of America has selected four amazing businesses, including Harlem's Heaven Hats, to sell their products, rent-free, at the Bank of America Winter Village at Bryant Park this year.
The Small Business Spotlight, presented by Bank of America, will feature a new minority-owned small business every two weeks, for a total of four small businesses during the season. The four businesses selected for the program are:
Annie Mae's Bakery
Owned by Danielle Moore, Annie Mae's Bakery is based in Bed-Stuy, Brooklyn, and sells cookies, cupcakes, pie filling, baking accessories, and attire. The bakery will be showcased from October 30 through November 15, 2020.
Harlem's Heaven Hats
Owner Evetta Petty has been personally designing hats in her Harlem shop for over 30 years. Evetta's hats have been featured on the pages of Vogue, the cover of Harper's Bazaar, and in a special exhibit at The Metropolitan Museum of Art. In addition to hats, Harlem's Heaven Hat shop also sells vintage jewelry and face masks. Harlem's Heaven Hats will be showcased starting November 16 through December 2, 2020.
Treestar* NYC
Based in Jackson Heights, Queens, Treestar* NYC is a wellness company that designs and creates sustainable soap products and hand-poured candles to elevate life at home. José Alvarez and his company partner with One Tree Planted, an organization with a global reforestation mission, so each purchase at Treestar* NYC plants one tree. TREESTAR* NYC will be selling their homemade goods beginning December 3 through December 18, 2020.
Tibet Tree of Life
Based in Forest Hills, Queens, Tibet Tree of Life and its owner Chodar Tenzin sell handcrafted Tibetan singing bowls, shawls, incense, and handmade metal clutches – all products from the Himalayan region. His merchandise will be available beginning December 19 through January 3, 2020.
BOA will cover the cost of rent and the build-out of the pop-up shop. Businesses were invited to apply online for the opportunity.
Bank of America, is an American multinational investment bank and financial services holding company headquartered in Charlotte, North Carolina, with central hubs in New York City, London, Hong Kong, Dallas, and Toronto.
---