---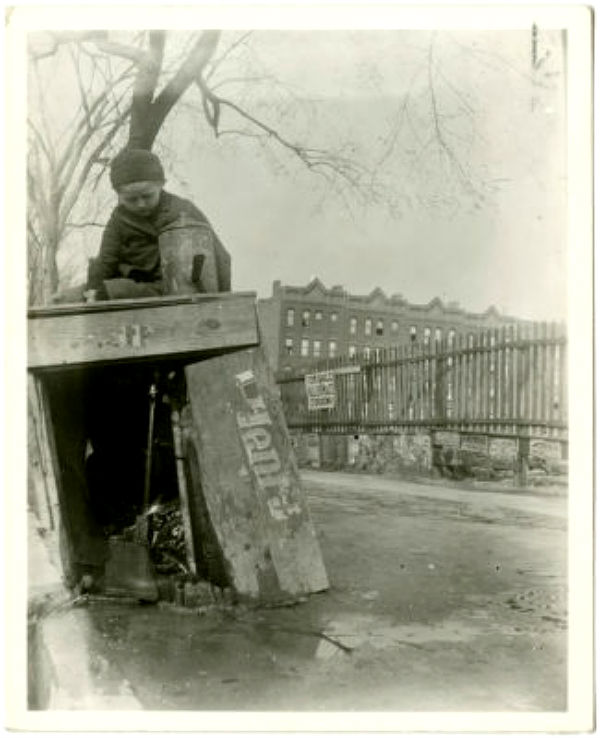 Turn of the century Harlem photograph by James Reuel Smith, a small Harlem boy sitting a top a well on the northeast corner of Broadway and West 124th Street, Harlem, New York, April 9, 1898.
There were a community of Wells and Springs that ran throughout the uptown area, from Harlem to the Bronx, connected to the historic "Indian Springs" of the Wecksquaesgeek Indians. From 1897 to 1901, Smith bicycled throughout Harlem documenting the transformation of Harlem from the pre-history of the "Indian Springs," to farmland Harlem, to the industrial revolution, to the subway – that dictated the closing and the end of the wells and springs being open and accessible to Harlemites.
James Reuel Smith died in 1935.
Via silver photographic print source. Check out more articles regarding Harlem Wells and Springs here.
Related Articles
---