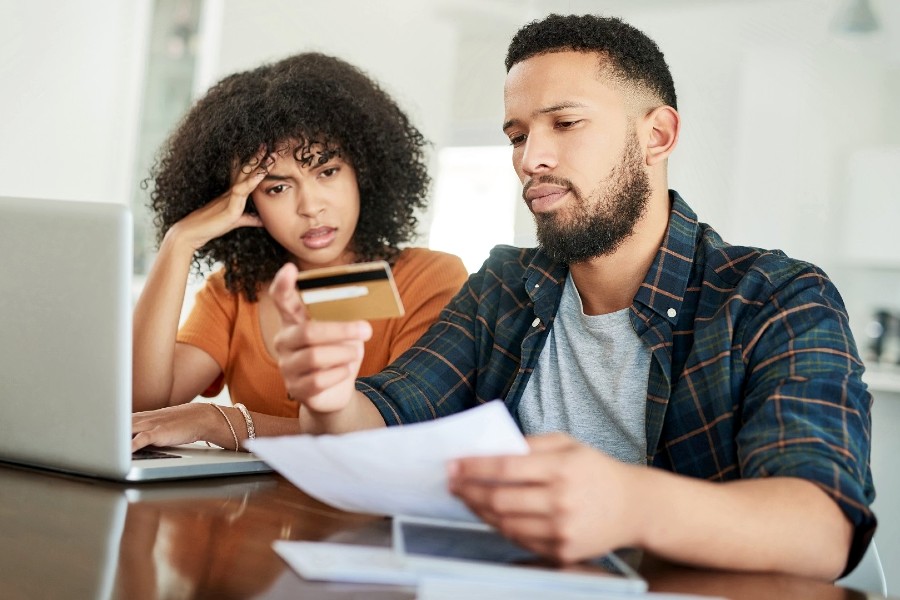 There are a number of different reasons why you might want to use a personal loan to pay off your credit card debt.
Maybe you want to get out of debt faster, or maybe you just don't have the cash flow to make monthly payments. Whatever the reason, using a personal loan to pay off your credit card debt can be a smart decision. Below, we'll discuss 5 situations in which it makes sense to use a personal loan to pay off credit card debt. 
But first, it's worth noting that there are pros and cons of using personal loans to pay off credit card debt. As such, make sure you take time to weigh the pros and cons carefully to determine if it's the best approach for your situation.
The Situations:
You're unable to repay your loan on time but the credit card company is not willing to offer options to help you make your payment more manageable
If you are struggling to make repayments on your debt and the credit card company is unwilling to offer payment options that will help to ease your burden, using a personal loan to pay off your debt may be a good option. Taking out a personal loan can help you avoid defaulting on your debt and facing all the consequences that come with it, such as missed payments or even bankruptcy.
There's also the fact that most personal loan lenders like MyFundingChoices.com recognize that unexpected financial setbacks can occur at any time. And have different repayment options that are designed to make managing your monthly payments easier and more manageable.
Whether it's adjusting your repayment schedule, lowering interest rates, or exploring other payment options, MyFundingChoices.com commits itself fully to ensuring that our borrowers have the support they need when challenging circumstances arise.
You Have a High-Interest Rate on Your Credit Cards
Another situation in which it may make sense to use a personal loan to pay off your credit card debt is if you have a high-interest rate on your existing cards. Because of the high interest charged by most credit card companies, paying down this type of debt with a low-interest personal loan can save you a significant amount of money over the long term.
Additionally, many personal loans offer fixed interest rates and low monthly payments, making them an attractive option for consumers who're struggling with mounting credit card debt. Ultimately, the key to making this strategy work is to choose a personal loan lender that offers competitive rates and terms.
You Want to Consolidate Multiple Credit Card Debts into One Monthly Payment
If you have several different debts that you're struggling to keep track of, consolidating them into one personal loan can simplify things considerably. Not only will you only have one monthly payment to worry about, but you may also be able to get a lower interest rate on your consolidated loan than what you're currently paying on your individual debts. Just be sure you don't end up with an even larger debt load than before.
Your Minimum Payment Is More Than You Can Afford
Another situation in which it may make sense to use a personal loan to pay off credit card debt is if your minimum payment is higher than what you can realistically afford on a monthly basis. Paying only the minimum amount due each month can result in high and often burdensome interest charges. And it can take years before you are able to pay off your balance in full. By taking out a personal loan and using the money to pay off your credit card debt, you can be free from this financial burden much sooner, thus allowing you to save for long-term goals such as retirement or further education.
Your Credit Card Debt Is Affecting Your Quality of Life
Credit card debt can snowball out of control very quickly, especially if you are paying high-interest rates on your balances. And while the thought of racking up thousands of dollars in debt may be overwhelming, what is even more stressful is the thought of how this debt can affect your quality of life.
---
---
The debt can not only put tremendous strain on your finances, but it can also have a serious impact on your mental health and well-being.
Using a low-interest personal loan to pay off your credit card debt can help relieve some of the immediate pressures that credit cards place on your bank account. And also help you reduce stress and regain balance in all aspects of your life.
There are pros and cons to using a personal loan to pay off credit card debt so it's important to sit down and weigh all of your options before making a decision. Use this list as a guide when considering whether or not using a personal loan is right for your particular situation.
If any of the situations listed above apply to you, consider applying for a personal loan today with MyFundingChoices.com and take control of your finances once and for all! 
Related Articles
---