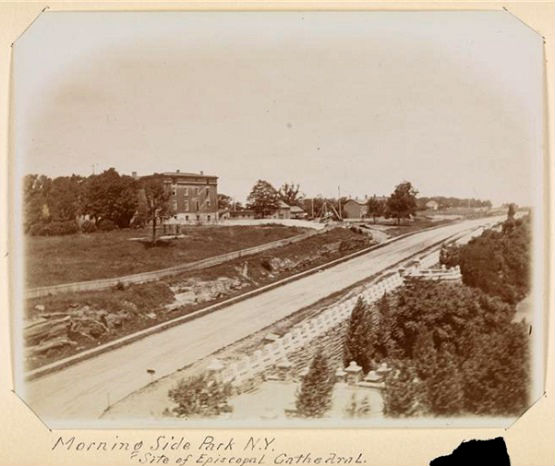 An amazing photograph taken at the site of the Cathedral of Saint John the Divine looking northeast between Amsterdam and Manhattan Avenues at 110th Street from Morningside Park in West Harlem, NY 1893.
The photographer was not mentioned in the post regarding the photograph, but we do know it was taken on a hill or from a home or both looking uptown on the westside towards New Jersey during the second year of construction in 1892 of the Cathedral of Saint John the Divine in Harlem.
What an incredible time, the Harlem renaissance is right around the corner.
Via MCNY
Check out more Harlem History here.
Related Articles
---
VIDEO
---
"We re-imagine, recreate, and redeem cultural omissions and misrepresentations of Blackness, for the culture. ...." This post is made in partnership with British Pathé.