---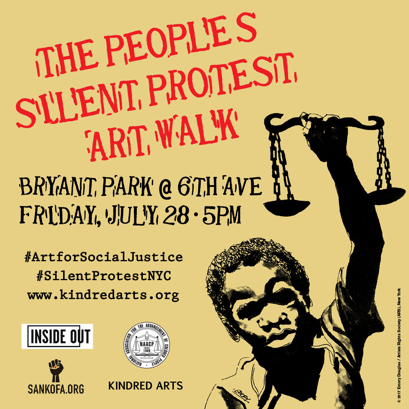 On July 28, 2017, the art world and creative community at large will gather in mass to silently protest fear-based prejudice and bigotry that has pinnacled across the globe in the last several years.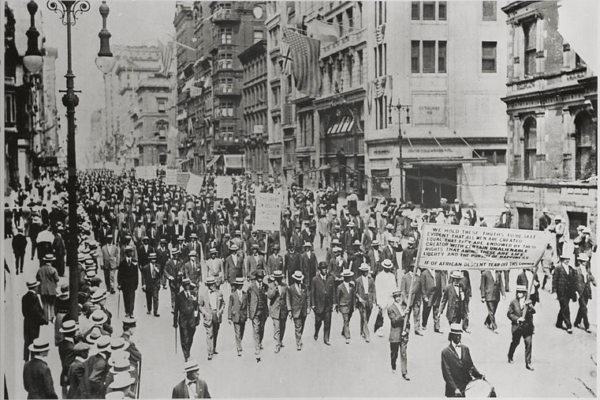 The Art Walk will revisit the inspiration behind the original 1917 Silent Protest initiated by Harlem's W.E.B. Dubois and organized by the NAACP, which was a response to race riots and brutal attacks on African Americans during that time.
Now exactly a century later, human rights injustice remains intact and increasingly more in plain sight for a wide range of demographics that are socially marginalized based on race, gender, sexuality, and religious beliefs among many. The 2017 Silent Protest will employ art in its historic purpose of addressing harsh realities and conveying outrage through the use of protest imagery.
Artists and academics including Emory Douglas, JR, Dream Hampton, and Jamal Joseph will provide visuals and text that will be raised at the forefront of the walk. Music direction will be provided by Brian Satz, Nas: Time Is Illmatic composer.
July 28th at 5pm – Fountain Terrace at Bryant Park @ 6th Avenue.
March will begin approximately at 6:30pm
Attire: Individuals and organized groups, wearing all white will carry art pieces and
signs provided by the organizer. However, all are welcome to walk for social justice whether they are dressed in white or not.
Individuals that would like to take part in the curated re-staging of the walk should register to walk here: www.SilentprotestNYC.com
Registered walkers will receive a certificate of participation.
Kindred Arts is a Section 501(c)3 nonprofit cultural equity initiative conceiving of & executing free community arts in NYC public spaces, as a means to encourage civic dialogue and engagement.
---