---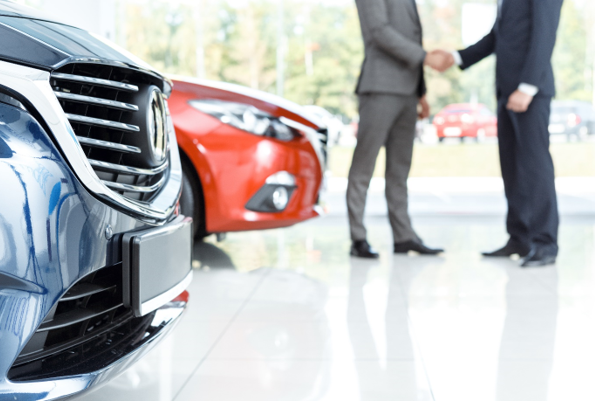 Should I short-term lease my car?
Car finance is a hugely popular way of getting into a new car these days.
Around 90% of new car sales are made via finance, whether that be PCP, HP, or leasing. But don't think entering into a contract means a long-term commitment. Short-term car leasing deals allow people to essentially rent cars for long periods of time. It's aimed at people whose lives are ever-changing, or at those who simply must have the latest model.
How does short-term car leasing work?
Leasing essentially works as a form of long-term rental. You stump up an initial payment, pay your monthly instalment, then hand the car back at the end of the contract. Short-term car leasing in the UK lasts anywhere between three and 24 months. You can get a car leasing contract for 90 days, and these don't require a credit check. But you'll really have to graft away to find a leasing contract for less than 90 days in the UK.
The shortest term most UK based car leasing firms offer is generally 24 months. Why? Your monthly payments. The shorter the contract, the higher the monthly costs. Agreements for less than 24 months can look extortionately priced because of this.
How cheap are short-term car lease deals?
Generally, the cheapest short-term car leases start from around $270-$400 per month. There are two different perspectives when looking at cost – cost per month and overall cost. The cheapest monthly figures are generally offered on longer-term leasing deals (48-month contracts typically) with low mileage agreements (6,000-8,000 miles a year) and fairly large initial payments.
On shorter-term contracts, the monthly figures are inflated compared with long-term contracts. For instance, we've seen figures for Volkswagen Polos on three-month short-term contracts for around $470- per month. Mileage limits are generally higher, around 2,000 a month, and if you spec it for three months or less, generally an initial payment isn't required.
Figures below show that while a very short-term lease, like three months, is very flexible, it is a lot more expensive in the long run compared with a long-term leasing.
Representative three-month Fiat 500 deal:
Monthly cost: $420 (three payments, incl. VAT)
Initial payment: $0
Total amount payable by customer to lease car and return (excluding excess mileage charges and any end of contract charges): $1250
Mileage allowance: 1,000 miles per month
Cost per year: $5010
Representative 48-month Fiat 500 deal:
Monthly cost: $135 (47 payments, incl. VAT)
Initial payment: $1350 (plus $265 processing fee)
Total amount payable by customer to lease car and return (excluding excess mileage charges and any end of contract charges): $7890
Mileage allowance: 8,000 miles per year
Cost per year: $1970
Are there alternatives to short-term car leasing?
You could try renting a car. Of course, while renting is not the cheapest way of driving, it's worthwhile considering, especially if it's for a month or less. Most car hire companies will let you rent for a few months, and some will even let you rent a car for a year. If you really only need a car for a month or two, it's worthwhile checking out rental car prices, as they can work out cheaper than leasing. It also prevents you from entering a potentially complex financial agreement with a leasing company.
You could join a car club. This is good if you don't need a car EVERY day for a period of time. If you think you need a car for, say, three months, and out of that, you only use it two times a week, then car clubs like Zipcar and DriveNow can be helpful. Cars can be rented hourly, too, with prices starting from as little as $7 per hour. Word of warning though, some car clubs charge an annual membership, and they are mostly prevalent in built up cities.
You could buy a cheap car. Leasing is not the most cost-effective way of driving a car, and essentially after you've paid off all of your payments, you hand the keys back and have to start again. One way to save money is to simply spend the money you would have on payments on a cheap used car. Sure, you have to pay VED (Vehicle Excise Duty), and it won't be quite as nice as something you'd get on a lease, but if you really are only keeping it for a few months, you might just get that money back. Parkers car valuation will give you a result in seconds, simply by inputting the car registration.
What's the takeaway?
Should you choose a short-term car lease? Yes, if you need a car for a short period of time, and you know you'll use it a lot during that short period. If you need a car for longer than say three months, longer-term leasing deals are better value for money. If you're not bothered about changing cars every few months or years, PCP (Personal Contract Purchase) or HP (Hire Purchase) are forms of car finance you should also consider.
Short-term car lease pros
Simple to understand
Easy to switch cars
Short-term car lease cons
Can be an expensive way to have a car for a short period of time
As with any financial agreements, credit rating can be affected if you don't keep up payments
---