---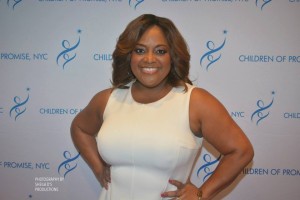 By Dontré L. Conerly
Bolstered by their success in Brooklyn, and an overwhelming need of their services in Harlem, Children of Promise, NYC tapped TV personality, Sherri Shepherd, to announce the non-profit's expansion into Harlem, in a fundraising gala which attracted Harlem's most well-heeled donors.
Held at Madiba Harlem, the elegant affair was produced by Musa Jackson Productions and raised nearly $10K—vital funds to help the organization acquire the 25,000 square feet it needs to replicate its Brooklyn program.
Children of Promise ("CPNYC") offers the services of an after-school and summer day camp coupled with therapeutic services for children of incarcerated parents, ages 6-18. Along with prison visits and letter-writing to parents, CPNYC offers group and individual counseling, as well as one-to-one mentoring.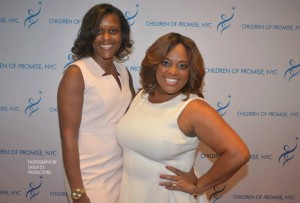 "When you have incarcerated parents, the children also have to serve time," says Shepherd, for whom this issue hits close to home. She and her family are currently caring for three of her young cousins who saw both parents imprisoned—a personal tragedy which affects 1 in every 28 children in America.
According to research by Pew Charitable Trusts, more than 2.7 million American children have an imprisoned parent and the effects can be devastating. Children of incarcerated parents are more susceptible to mental health issues such as depression, withdrawal, and anxiety; and they are often plagued with bouts of depression over their parents' imprisonment, on top of being teased and taunted by peers. Low self-esteem can result from internalized shame; and anger from social rejection often leads to fights, school suspensions and expulsion.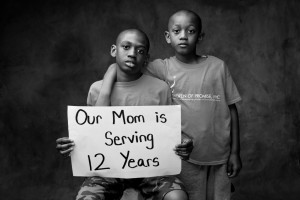 "Children of incarcerated parents [are] looked down upon," Shepherd laments. "They give more compassion to children who have no parents, whose parents have died."  
Mustering compassion for these students has been the goal of CPNYC's president and founder, Sharon Content, since she began the non-profit seven years ago. A tireless advocate who, according to Shepherd, has been known to turn a "girls' night out" into an impassioned lecture about "her kids", she's grown CPNYC from an after-school program serving 145 children to one that now serves 700 families and is seeking a second location.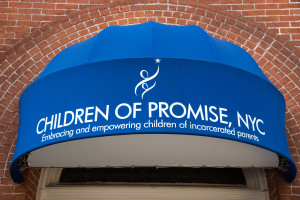 CYNYC's decision to expand into Harlem was two-fold. Like Bedford-Stuyvesant, where CPNYC is headquartered, Harlem is one of five zip codes with the highest concentration of NYC's prisoners—a statistic first reported by Gothamist (who received the information through the Freedom of Information Act). These zip codes include: South Bronx (10456), Brownsville (11212), East New York (11207), Harlem (10029), and Bed-Stuy (11221).
It was, however, the "community spirit" which truly convinced Content that Harlem was the place for expansion.
"You need the support of other community organizations and political leaders," she says. "Harlem—like Bed-Stuy—has that community spirit that we're able to partner and collaborate."
Ultimately, it's a successful real estate partnership which would allow the expansion to come to fruition. In Bed-Stuy, CPNYC's 25,000-square foot campus houses 10 classrooms, a gym, and cafeteria; and also operates a mental-health clinic staffed with a clinician.
Related Articles
---