---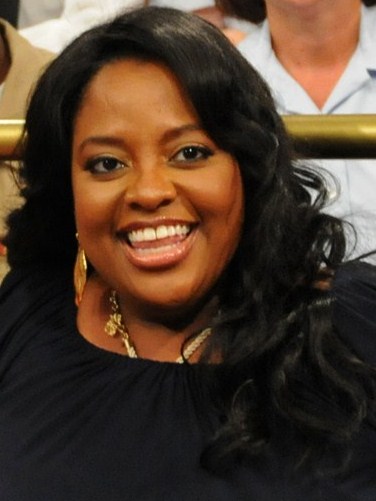 Sherri Shepherd said Thursday that she's leaving "The View" after seven years as a host, a sign of upheaval at the daytime talk show following creator Barbara Walters' retirement from on-camera duties last month.
Shepherd said in a written statement that after "careful consideration" she has decided it's time to move on.
According to a person familiar with the situation, Shepherd was negotiating a new contract, and she and ABC failed to reach an agreement. The person wasn't authorized to discuss the matter publicly and spoke on condition of anonymity.
Shepherd's manager, Darris Hatch, replied "yes" in an email when asked if that was accurate.
Shepherd got a Twitter shoutout from fellow host Jenny McCarthy, whose contract also was up for negotiation, according to the person familiar with the situation. McCarthy joined the talkfest, which includes Whoopi Goldberg, this season.
"If Sherri goes … I go too," McCarthy tweeted from her verified account, adding "#sisters," followed by another tweet: "My View will be changing too. As will with many hard working folks. Thanks to everyone at the show for your dedication and an amazing year."
McCarthy's publicist, PMK-BNC, did not immediately respond to a call and email seeking comment. Walters, who retired as a host but remains executive producer of "The View," did not immediately respond to a request sent to the publicity firm, which also represents her.
ABC declined to discuss Shepherd's departure or McCarthy's status but issued a general statement about changes ahead for the show, which is on hiatus and returns in July to finish out the season.
"'The View' will be moving in an exciting new direction next year, and ABC has made decisions to evolve the show creatively," the network said.
The show has seen revolving-door change before, with past hosts including Elisabeth Hasselbeck and Rosie O'Donnell. But Walters' retirement looks to kick off a whole new era for "The View," which launched a wave of multi-host daytime talk shows after its 1997 launch (source).
---