---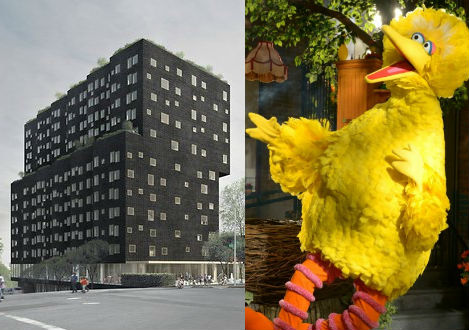 Sugar Hill Children's Museum of Art & Storytelling is springing into the season with lots of special public performances and programs including: a live book reading by Sesame Street's Sonia Manzano aka "Maria" for more than 30 years (April 9th), FREE Museum day (April 16) and much more.
Saturday, April 9| 1pm | Introducing the Artist-Children Collaborative Exhibition
Meet artist Shani Peters and hear about her plans to create "The Crown", a new installation for the Museum's Salon Gallery. Children are invited to work alongside Peters during after-school hours beginning in May, to help create this new site-specific artwork which opens to the public on July 19, 2016.
Saturday, April 9 | 2-4pm | Story Time: Tales on Sugar Hill featuring Sonia Manzano
Sonia Manzano, best known for her role as "Maria" on Sesame Street, will come share some of her favorite stories and read her one of her children's book. Art-making inspired by this Manzano's stories, will follow this program.
Saturday, April 23 | 12 – 5 PM | FREE DAY @ Sugar Hill Children's Museum of Art & Storytelling
The Museum welcomes all families to explore our exhibitions as well as participate in our Open Studio with our Artist-in-Residence David Shrobe and  Cuéntame un Cuadro at Sugar Hill (2-4 PM), the Hispanic Society of America to present a bilingual storytelling program with tales that bring the artwork in our galleries to life.
April 25 – 29 | Spring Recess Camp
Spring Recess Camp features a partnership with Dance Theater of Harlem and PEN World Voices Festival, inspired by the children's book José! Born to Dance, written by Susanna Reich and illustrated by Raul Colon, based on the life of the acclaimed dance artist, José Limón.
Register at http://www.sugarhillmuseum.org/camp/
Sugar Hill Children's Museum of Art Storytelling, 898 St. Nicholas Avenue at 155th Street, New York, NY 10032, (212) 335-0004, www.sugarhillmuseum.org
Related Articles
---