---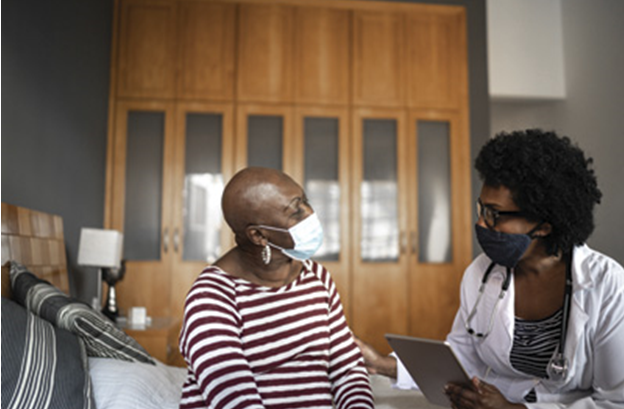 Assisted living offers seniors long-term housing and personal care services.
Residents at assisted living facilities are typically active, although they may require assistance with activities of daily living (ADLs) such as bathing, dressing, and using the toilet.
In a secure, residential setting at Vivante Newport Beach, seniors may anticipate customized care, wholesome meals, a wide selection of social activities to appeal to various interests, and a feeling of community.
Why should you consider an assisted living facility?
While each senior living community is unique, assisted retirement communities provide services and amenities emphasizing vital components of senior well-being, such as physical health, intellectual stimulation, and social connection.
These three fundamental foundations assist with human services such as delaying cognitive decline and keeping senior adults healthier and happy for a more extended time.
One of the many benefits of assisted living is the peace of mind it provides for family members and the better quality of life it offers for elders. Residents of assisted living communities receive the assistance they require while also enjoying the companionship of their new friends and staff daily.
Most communities provide comfort and convenience while also removing the need for transportation. Services provided and amenities for assisted living vary per retirement community. However, examples of recreational activities may include:
Movie theater
tennis courts
Pool or spa
Beauty salons and barbershops
Fitness center
Swimming pool
Art studio
Library
Chapel
Communal garden or courtyard
Private event spaces
The difference between assisted living communities and other senior living communities
According to the American Health Care Association and the National Center for Assisted Living (AHCA and NCAL), over 800,000 Americans reside in an assisted living facility.
While various forms of elder care may provide rehabilitation services comparable to assisted living, here are a few differences worth noting.
Assisted living vs. Independent living facilities
Independent living and assisted communities usually address distinct aspects of senior care. Both alternatives for senior living include secure senior apartments and facilities, as well as social and recreational activities, trips, and restaurant-style meals.
However, an independent living facility varies from assisted complexes because it does not help with daily chores such as bathing, dressing, and grooming. As a result, independent living is frequently less expensive than assisted living.
An independent living community is for older adults who can live on their own but want the convenience, community, and peace of mind that comes with it. Independent living communities provide additional services for community involvement and social interaction without the hassle of coordinating transportation.
It also provides a maintenance-free living, allowing seniors to delegate domestic responsibilities such as washing and housework so they may spend more time following their interests.
Assisted living community vs. Nursing homes
Although some may consider assisted living and nursing homes synonymous, these two forms of elder care are not. Both assisted and nursing homes include senior housing, three meals, laundry services, and assistance with activities of daily living (ADLs) such as bathing, bathroom, and support services. One of the most significant distinctions is that seniors in assisted retirement communities do not require skilled nursing care, as do those in nursing facilities.
Except for a few particular daily duties, assisted living residents often stay active. While seniors in assisted living may have certain health issues, they do not require 24-hour medical care and medication management. They may be looking for a low-maintenance living in urban development with various social events and opportunities to keep connected with friends and peers.
Nursing homes, like assisted retirement communities, provide activities for residents, but assisted senior living often provides more diversified alternatives to accommodate various likes and preferences, such as fitness classes, culinary workshops, theatrical tours, and more. Compared to a nursing home, the lifestyle in an assisted community is vastly different. Assisted facilities may feel cozier and more spacious, but nursing home patients sometimes share a room with other residents.
Compared to assisted living, the care expense in nursing homes is also much higher. This is because seniors in nursing homes frequently require a greater degree of care than is available in assisted living. Some residents may be incapacitated and require 24-hour specialized care and monitoring. Others may be confined to a bed or need a feeding tube. A physician's prescription is required for nursing home admission.
Assisted living vs. memory care
Memory care, like assisted living, is a retirement community offering meals and assistance with everyday tasks. The key difference between assisted living and memory care is the specific help that memory care facilities provide for those suffering from memory loss.
Some elders with early-stage dementia or Alzheimer's may benefit from assisted living. However, if their symptoms develop, they will most likely require the assistance provided by memory care centers. Memory care nursing staff receives frequent, in-depth dementia care training to assist in managing challenging dementia behaviors.
Memory care also provides a safe setting with closed doors and places meant to prevent wandering and memory-enhancing therapy to assist elders in maintaining their cognitive abilities for as long as possible.
Memory care facilities are substantially more expensive than assisted living due to more security, specialized personnel, and more one-on-one time for clients.
Memory care is available in many assisted communities. These continuing care retirement communities frequently feature a distinct wing allocated for residents with memory loss, where qualified personnel offer the care, treatments, and support these older folks require. These seniors may find the transition to memory care simpler since they may remain in the same community even as their condition advances.
The requirements for assisted living
Before deciding if assisted senior care is the best option for your aging loved one, it's critical to understand the entry requirements for an assisted home. Assisted communities, unlike skilled nursing facilities, do not require a physician's prescription for admittance.
While each facility has its unique admissions process, the majority will:
Examine your loved one's medical history to acquire a thorough picture of their health.
To completely understand the potential resident's abilities and care requirements, do a functional evaluation.
Create a care plan outlining the types of care services delivered.
Before moving in, you may be asked to fill in some documents.
---