---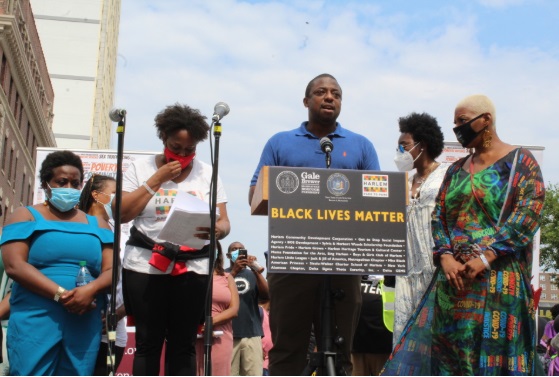 Harlem, the global center of Black culture, is installing a Black Lives Matter street mural that will stretch across Adam Clayton Powell Jr. Blvd, between 125th and 127th streets. Senator Brian Benjamin has helped to secure the use of both sides of the median, so the words ​Black Lives Matter will read in both directions, heading north and south along with the 2 blocks.
"It is incredibly important to me that as we place Black Lives Matter street murals across New York City that we place one in Harlem. These street murals are not only a statement of resistance to institutional racism and oppression but they are also a symbol of pride to those who have been historically marginalized. It is just as important that young Black children in Harlem see signs that say Black Lives Matter as it is for prosecutors, police, and President Trump," said State Senator Brian A. Benjamin. "Harlem is the epicenter of Black culture, arts, and music as well as a historic symbol of the African American struggle for social and economic equality in the United States. I am thankful that the Harlem community has stepped up to the challenge and is delivering a top-quality street mural for the world to see."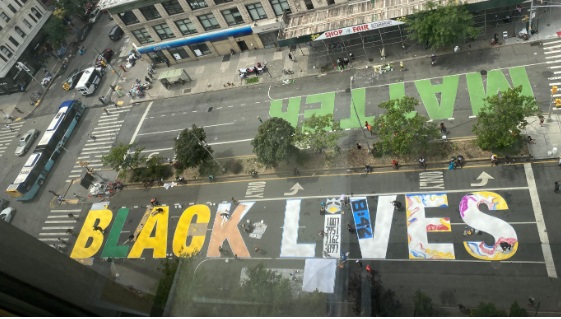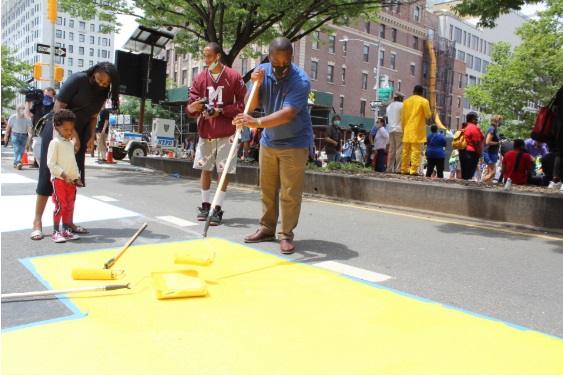 The Harlem street mural is presented by ​Harlem Park to Park in partnership with ​Got To Stop Social Impact Agency and will feature commissioned work by a selection of multigenerational and multidisciplinary Harlem artists curated by LeRone Wilson who has all made equity for space and visibility a part of their practice. Artists include ​LeRone Wilson, Dianne Smith, Thomas Heath, Guy Stanley Philoche, Lesny Flex, Jason Wallace, Joyous Pierce, and Omo Misha​.
The artists will create their work on the north-facing mural. Joining with artists to paint the lane heading south will be representatives of 16 community groups that will each send representatives to paint one of the letters. The groups include ​Boys & Girls Club of Harlem, Harlem Pride, Mama Foundation for the Arts/Sing Harlem, New York Alumnae Chapter, Delta Sigma Theta Sorority, Inc – Delta GEMS, Got to Stop Social Impact Agency, Harlem Park to Park, Harlem Grown, Jackie Robinson Foundation​, among several others.
Photo credit: 1-3) Harlem Park to Park. From New York State Senator Brian A. Benjamin Office.
---