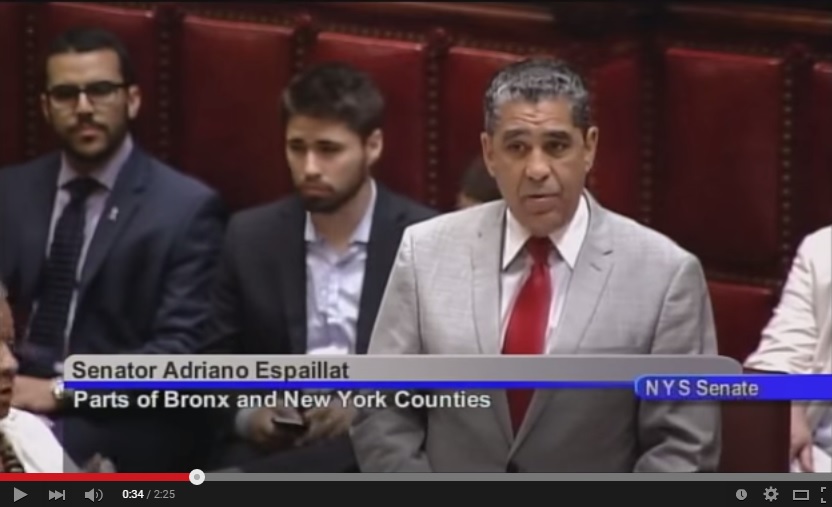 Today, Thursday October 22nd, State Senator Adriano Espaillat (D-Manhattan/Bronx) will call on the New York State Liquor Authority to stop granting 'on premise' liquor licenses in Inwood for one year, and his intention to introduce legislation to that effect when session resumes.
The neighborhood, which is located at the tip of Manhattan, has seen a dramatic uptick in new liquor licenses in recent years. The number of 'on-premise' liquor licenses has jumped from 20, in 2012, to 31 and is on pace to double, from the 2012 level by year's end. With the influx of new bars, Inwood has become one of New York's noisiest neighborhoods based on 311 noise complaint data. At tomorrow's press conference Senator Espaillat will join Council Member Ydanis Rodriguez,  Inwood business owners, and residents to discuss the importance of balancing economic progress with the concerns of the community.  
The proposed moratorium would not impact submitted applications or renewals. Restaurant wine and beer permits would still be permitted. The one year moratorium would only apply to "on-premise" liquor licenses, which the State Liquor Authority refers to as "generally considered to be the standard "bar" license".
Thursday, October 22nd, at 11am.
The plaza at the intersection of Dyckman and Broadway
Related Articles
---