---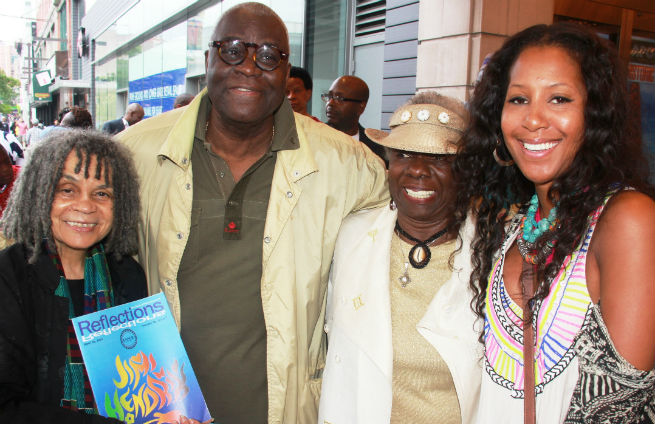 Photographs by y Seitu Oronde
James Baldwin, a Harlem native who died in 1987, would have turned 90 on Saturday. Among the many tributes in a year in which his legacy as a major writer is being celebrated, one on Saturday is close to home: a portion of East 128th Street, between Fifth Avenue and Madison Avenue, will be renamed James Baldwin Way on August 4th, 2014.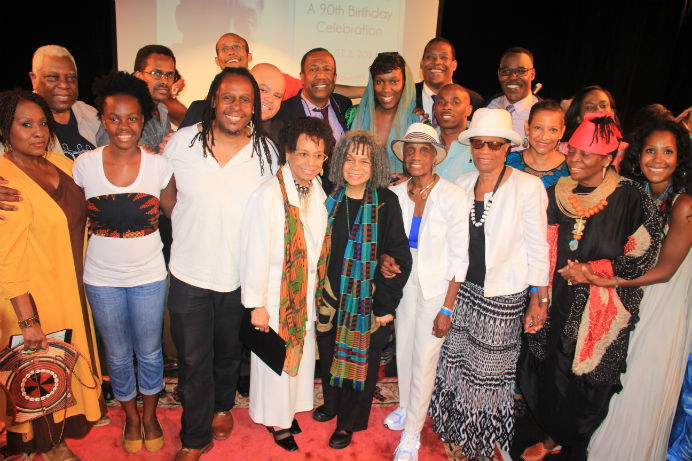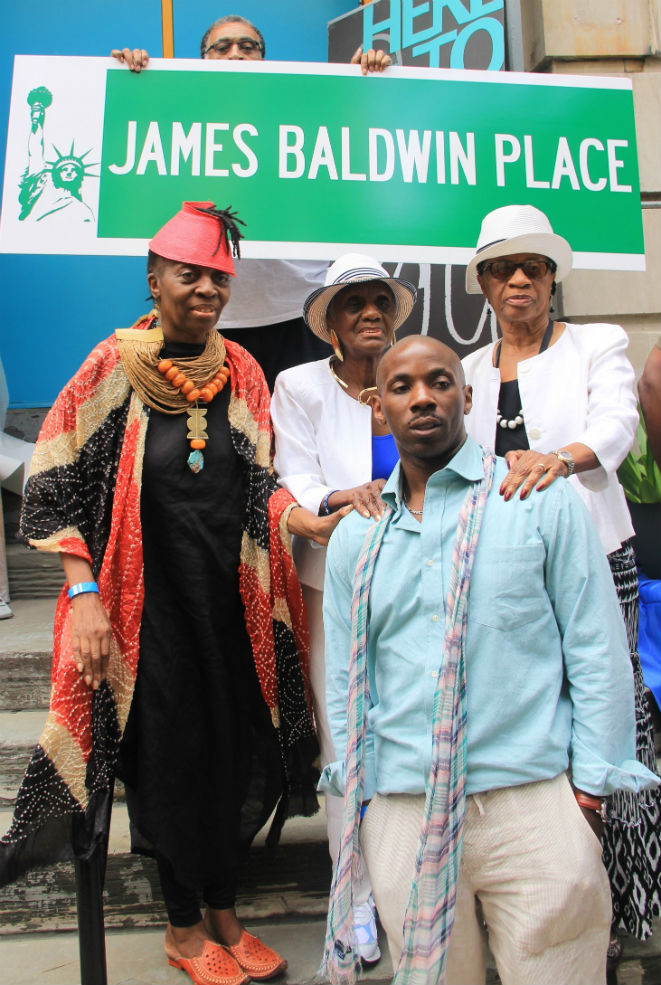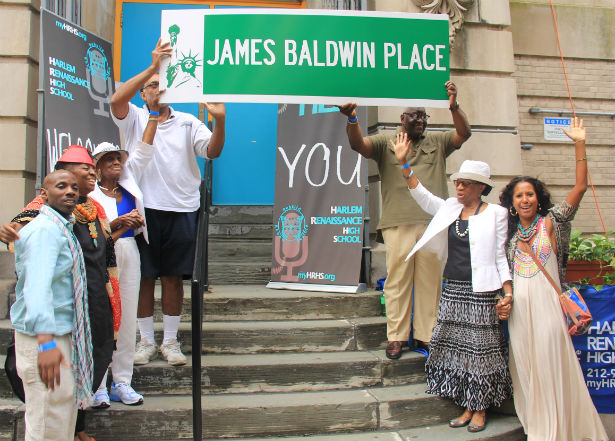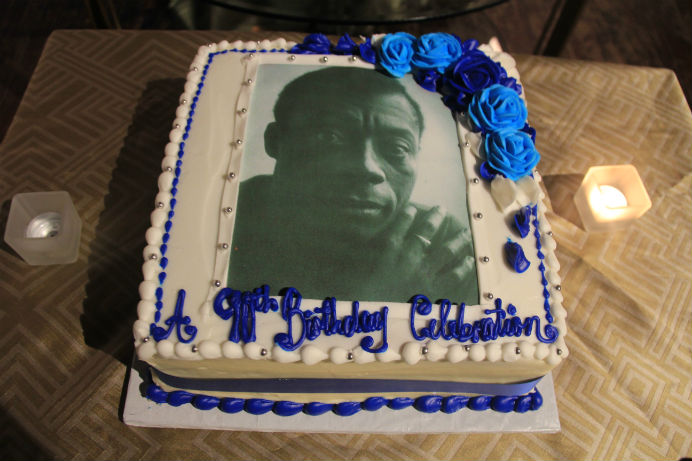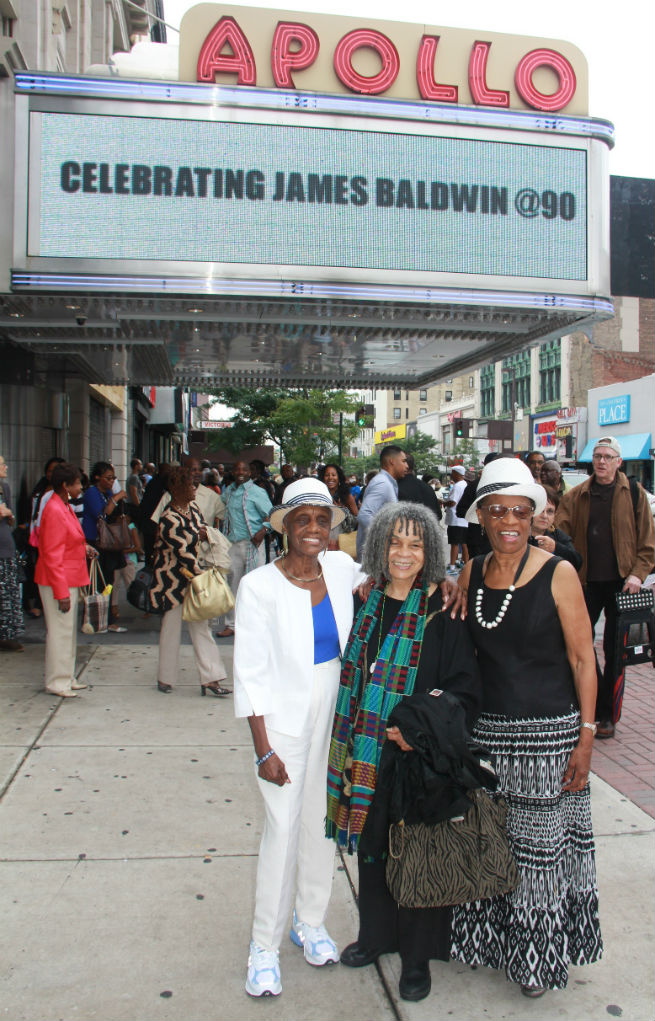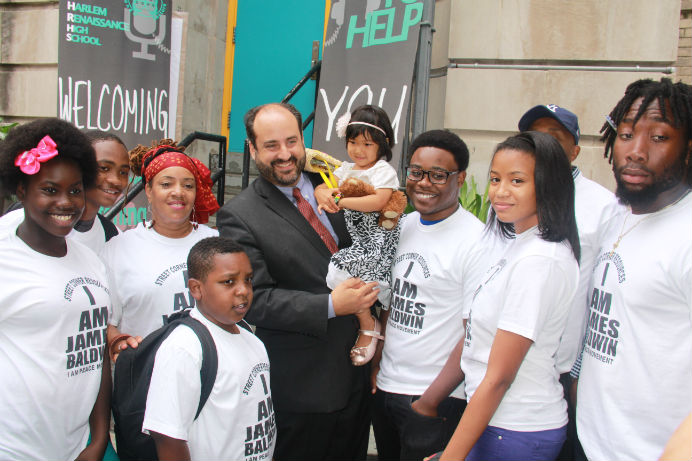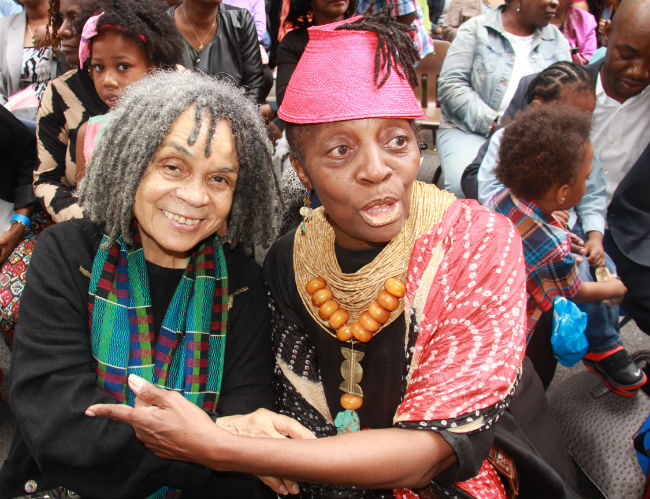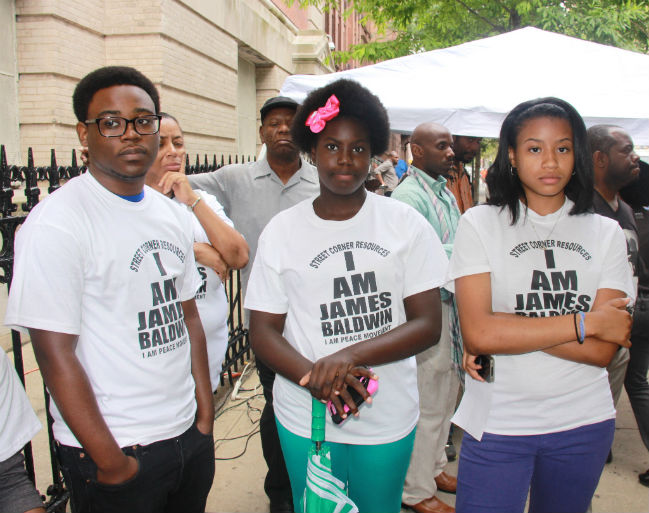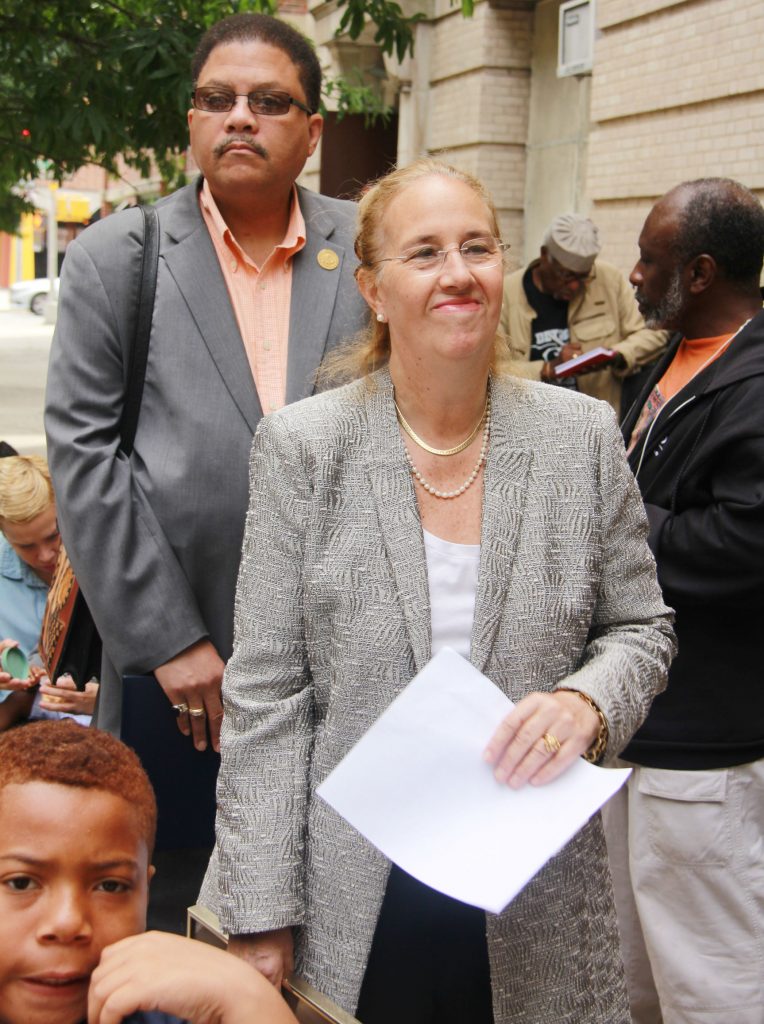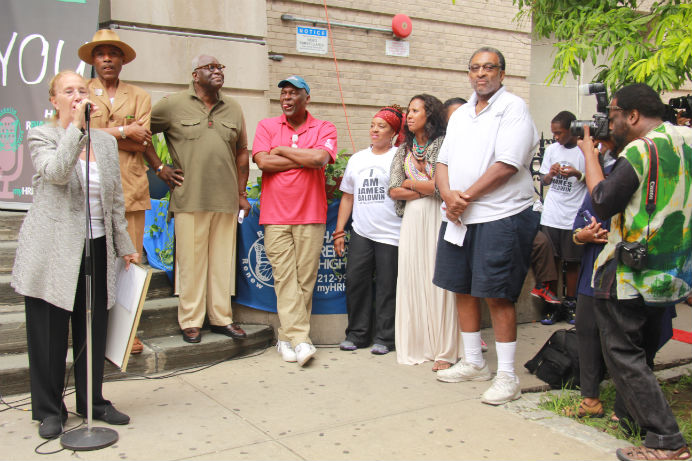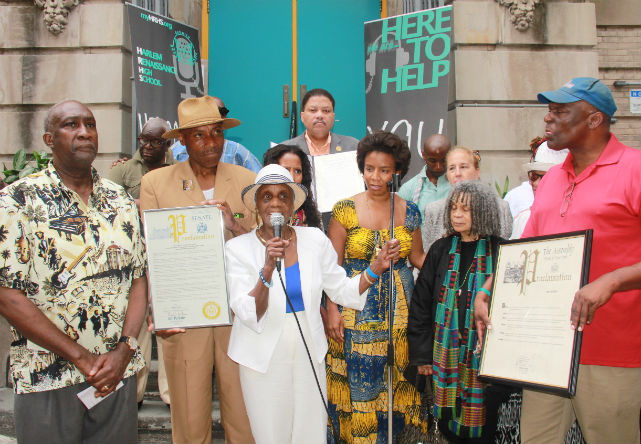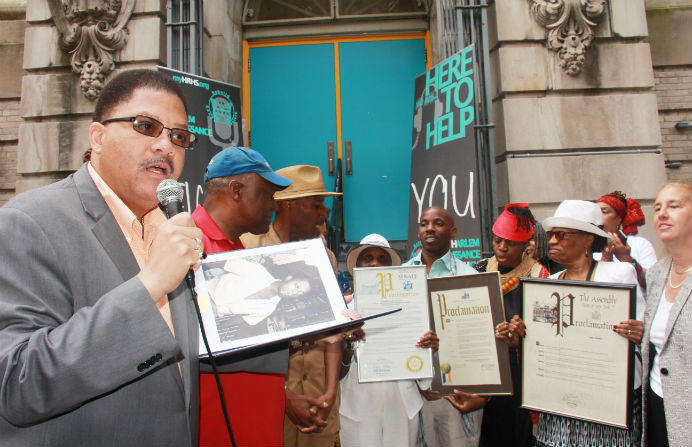 "I want people to be interested in the courage of his life choices," Trevor Baldwin said.
The street renaming concluded with a musical procession to the National Black Theater at 2031 Fifth Avenue, between 125th and 126th Streets, with readings from "The Fire Next Time" and testimonials from those who knew Baldwin.
---