---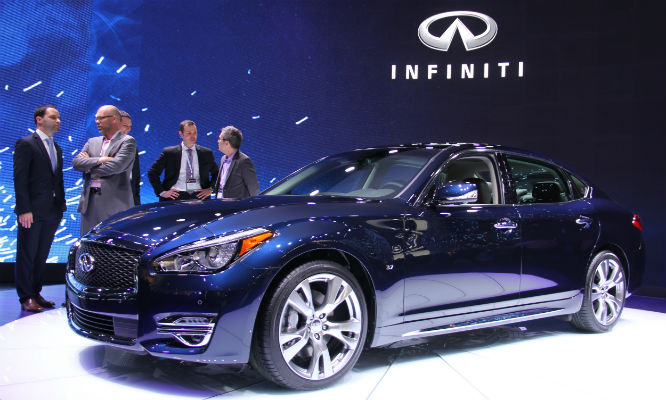 By Seitu Oronde
Cars, cars, cars were in the house from the guests in the space to an old school NY Police car #54 to the new Toyota, Rolls Royce and more at the Jacob Javits Center on Wednesday, April 16th, 2014 in NYC.
The cars on show went from the newly redesigned 2015 Subaru Outback is the fifth generation of the popular crossover, which debuted 20 years ago at the New York show.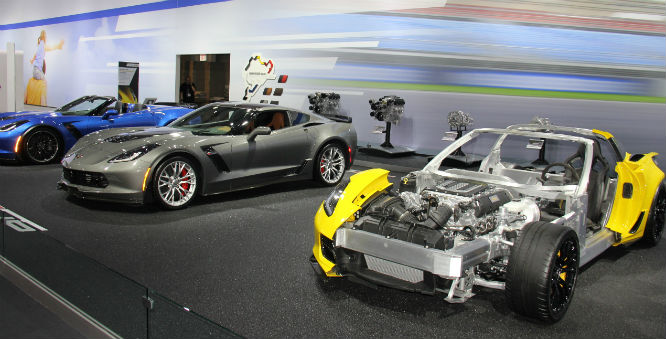 The new Outback has a sharper, more premium design and more interior room. Fuel economy is improved by 3 mpg to 33 mpg on the highway with the 2.5-liter four-cylinder engine, which gets 175 horsepower.
The engine is carried over from the 2013 model year, but Subaru also improved fuel economy with features like shutters on the grill which close to improve air flow.
A 3.6-liter six-cylinder with 256 horsepower is also available. Other new features include front seat cushion air bags, which help keep passengers in place in a crash, and blind spot detection and lane change assist, which alert the driver to cars in other lanes.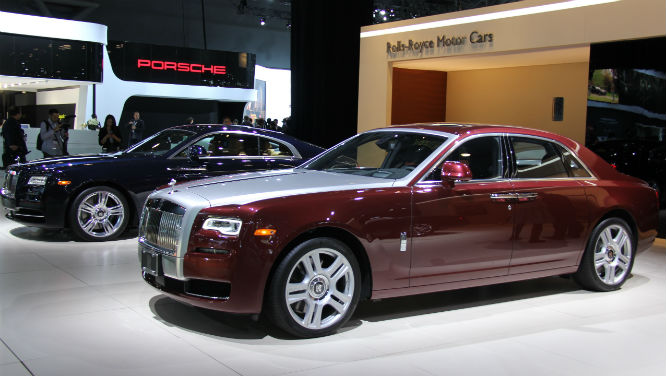 The Outback, which is made in Indiana, goes on sale this summer. Pricing wasn't announced, but Subaru says it will be similar to the outgoing model, which starts at $23,495.
After a nearly 20-year absence, Italian car maker Alfa Romeo is returning to the U.S. market. The elegant, rounded 4C sports car will go on sale in limited numbers starting in June.
Alfa CEO Harald Wester says the company expects to sell around 800 4Cs in the U.S. this year and around 1,200 next year. Dealers haven't yet been named, but the company will release more details next month.
The 4C two-door, rear-wheel-drive coupe, which is on display in New York, will start at around $54,000. Five hundred limited edition models will start at $70,000. The 4C has a 1.7-liter turbocharged four-cylinder engine with 240 horsepower and a six-speed, dual-clutch automatic transmission. It gets an estimated 28 mpg in combined city and highway driving.
Honda confirmed that its HR-V subcompact SUV, which is based on the tiny Fit, will go on sale this winter. The vehicle isn't on display in New York, however. The new 2015 Fit is. It's shorter and wider and has five additional cubic feet of passenger room. New features include a rearview camera and Honda's LaneWatch system, which automatically shows a view of the passenger side lane when the driver uses the turn signal. Honda has upgraded the 1.5-liter, four-cylinder engine and a new transmission, helping boost the car's fuel economy by 7 mpg to 41 mpg on the highway. The Fit goes on sale this month starting at $15,525, up $100 over the outgoing model.
Automakers are also showing off their muscles.
To the Dodge unveiled the 2015 Challenger, which will offer a 6.4-liter, 485-horsepower V8. Swedish supercar maker Koenigsegg debuted its $1.6 million Agera R supercar, which gets 1,140 horsepower (that's not a typo) and has a top speed of 273 miles per hour. There was a new Corvette convertible and an Alfa Romeo sports car. Ford kicked off the show by putting a bright yellow 2015 Mustang on the 86th floor of the Empire State Building.
The show runs through April 27, 2014.
---