---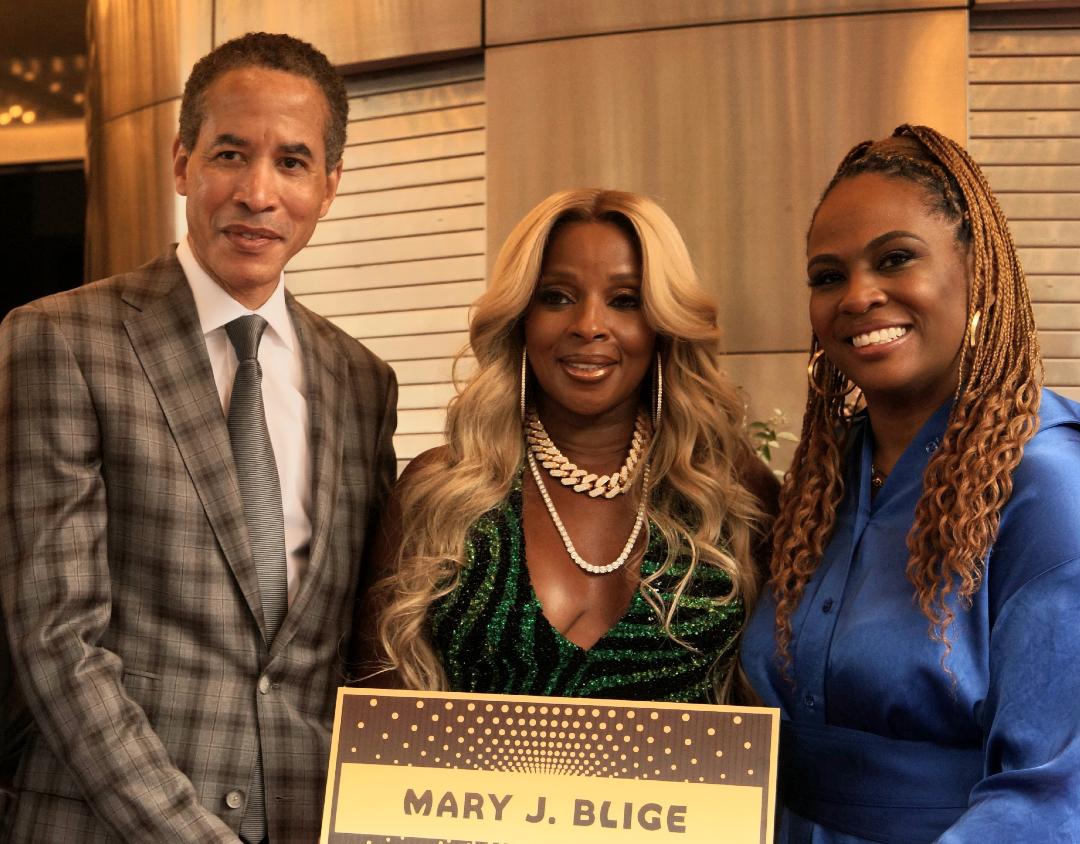 On May 225th, 2021, the Apollo honored nine-time Grammy Award-winning and two-time Academy Award nominee, Mary J. Blige with induction into Apollo's legendary Walk of Fame.
Located in front of the Apollo on 125th Street, under their historic marquee, the Walk of Fame celebrates artists who have contributed to and articulated the African American cultural narrative and continue to inspire people all over the world.
Mary J. Blige joins a dynamic line of inductees who have had an enormous influence on generations of musicians, fans, and the culture at large.
Apollo's walk of Famers includes legends like Aretha Franklin, Quincy Jones, Patti Labelle, Smokey Robinson, Gladys Knight, and the Pips, Little Richard, Ella Fitzgerald, the Temptations, and more.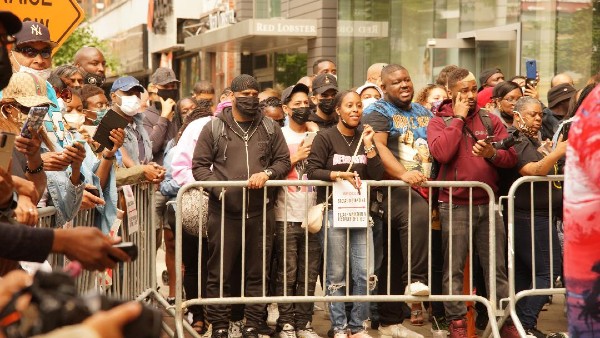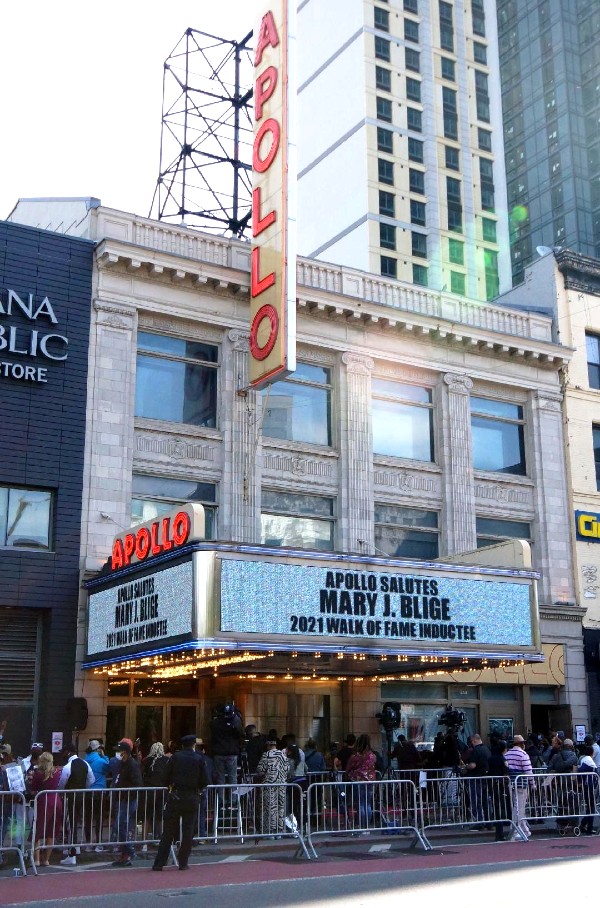 The induction ceremony included remarks from Mary J. Blige, Apollo Theater Board Chairman Charles Phillips, and Apollo Theater Executive Producer, Kamilah Forbes.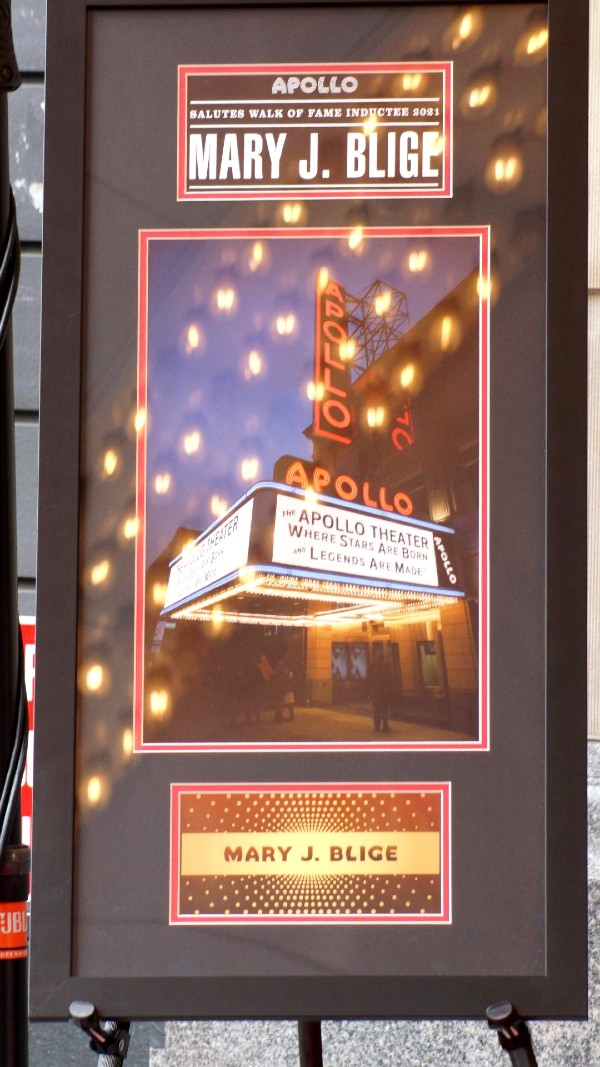 Following the remarks, the Apollo unveiled a permanent plaque recognizing Mary J. Blige's' cultural significance, international success, and extraordinary longevity.
The induction ceremony was taped and will be a part of the Apollo Spring Benefit program streaming on the Apollo Digital Stage on June 7, 2021 at 7:30 pm.
Join us the entire month of June as we celebrate Black Music Month!
The Apollo will uplift and celebrate the enduring legacy of Black music with a series of digital broadcasts and events.
Photographs by Sietu Oronde. 1) Charles E. Phillips, Mary J, and Kamilah Forbes. 2-3) Harlem fans.
---