---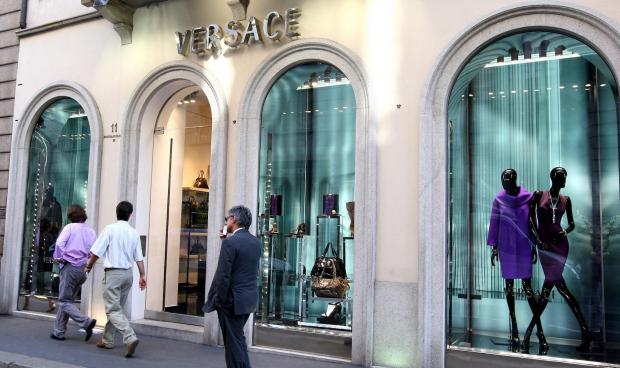 Hey Harlem, where are you spending your money? According to an ex-employee of the high-end designer Versace, the company informs their salespeople if a black person is walking through the store with a "secret code."
The former male employee, who worked in a Bay Area store, "in a lawsuit says a manager told him about a store code called "D410," which was used to casually let co-workers know a black person was present — as in, 'we got a D410 in menswear,'" reports say. He also claims that he was treated differently as a black man working for the designer retailer, and was fired after only two weeks because "he hadn't lived the luxury life."
According to the suit, "D410″ is used for the black shirts that the store sells. However, if "D14" is searched in Versace's online store, black clothes are the result, whereas if "D410" is searched, black, white and blue items come up.
He's planning on suing the company for unpaid wages and damages. The designer has denied the allegations and is hoping to have the suit dismissed after filing a request to do so.
Via source
Editor's Note: We didn't no Versace did not want the money of people of color. We love giving people what they want, and will not give Versace anymore more dollars from our Harlem pockets.
No related posts found...
---