---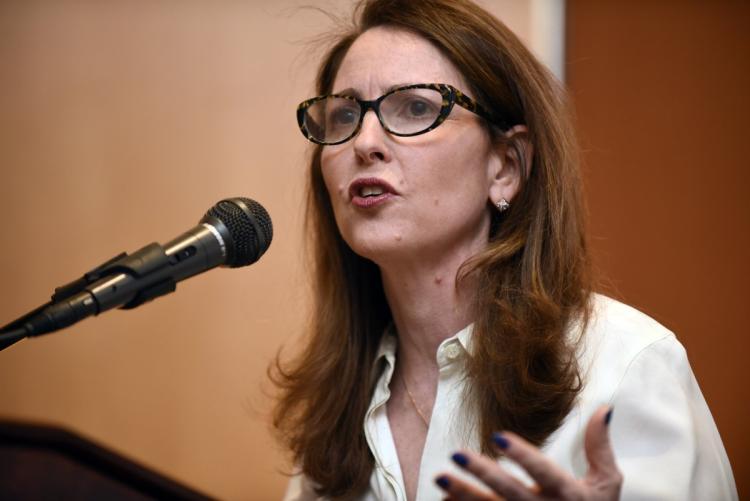 NY Post reports that what does Son of Sam have to do with New York public education? More than you'd expect — and I swear this isn't a joke about unfireable teachers in rubber rooms. It's a lesson in how refusing to accept failure rescued the city and then inspired an education revolution.
The serial killer prowled city streets unmolested for months on end in 1977, when Gotham's economy and security were suffering. In his notes and letters, Son of Sam "symbolized the city's inability to protect its citizens," recalls Eva Moskowitz in her memoir out Tuesday. Indeed, he portrayed himself as "a product of its decadence and decay, a social mutation born of its toxic muck."
The city would come back from the brink — and Moskowitz, raised in Harlem, would soon come back to the city.
One reason for the city's resurgence was the mayor elected amid the madness: Ed Koch, who used his larger-than-life, happy-warrior persona to give New York the psychological jolt it needed.
Moskowitz notes that Koch zeroed in on quality-of-life improvements, like the subway cars plagued with graffiti and loud music: "This public flouting of authority, Koch believed, made subways feel lawless and unsafe, a perception that became reality as law-abiding citizens retreated. Koch therefore cracked down on radio use, had the subway cars repainted, and, to deter further graffiti, surrounded the train yards with two fences covered with barbed wire."
It worked. Moskowitz, then in high school and living upstate, returned with her parents and brother. After college and a teaching position at Vanderbilt, she and her husband moved back to New York, and she jumped into politics. In 1999, she won a City Council seat and joined the Education Committee, where she probed for the sources of the dysfunction and mismanagement rife in the city's schools.
After losing her bid for Manhattan borough president in 2005, Moskowitz left politics but not education. In 2006, she founded Harlem Success Academy, which grew into the Success Academy charter-school network that today includes 46 schools across the city.
Success Academy breeds success: Its inner-city students outperformed every other school district in the state in the 2017 exams. And one big secret to that success has been the application of the kinds of tactics and strategies that helped bring the city back from the brink more than once — this time, applied to education.
Both "broken windows" policing and Success Academy schooling target minor infractions that create a culture of chaos.
Writing about dealing with disruptive students in 2006-07, Success Academy's first year, Moskowitz notes that when teachers are unable to stop even one student's incessant misbehavior, it "can have a domino effect . . . and soon the teacher is playing whack-a-mole rather than teaching."
That meant imposing "cultural expectations" on the classroom, which soon developed into a barometer Moskowitz calls "culture data." Standardized test scores can only tell you so much so quickly. But monitoring "latenesses, absences, uniform infractions, missing homework, incomplete reading logs, and whether our teachers were calling parents about these problems" can serve as a "canary in a coal mine."
It also manifested in instruction styles that required the kids to pay attention in class — such as randomly calling on students to respond to other students' answers during a lesson — rather than just hoping they absorbed the information and then testing them to find out.
Related Articles
---