---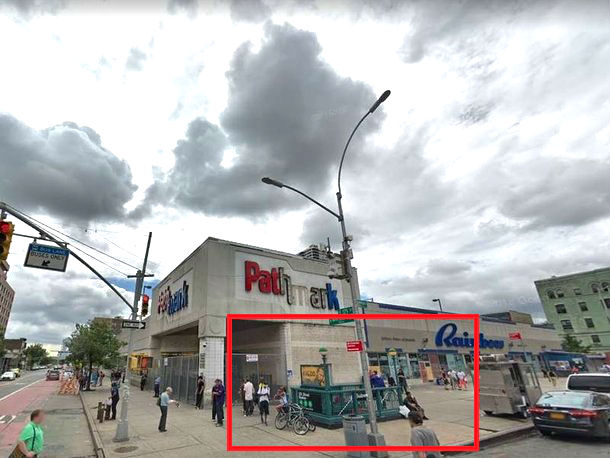 Extending the Second Avenue Subway to East Harlem will be a massive undertaking that transit officials estimate may take up to 10 years to complete. The project may also interfere with development projects on 125th Street planned by two of New York City's largest development firms, according to new reports.
Megadevelopers the Durst Organization and Extell Development have amassed large real estate portfolios on East 125th Street in the hopes of building massive developments on the sites, but the construction of new subway tunnels and stations may complicate those plans, the New York Post first reported. Both developers currently own land identified by the MTA as possible land acquisitions to facilitate construction on the East Harlem portion of the Second Avenue Subway, according to the report.
Developers and the MTA have engaged in "collegial and constructive" talks on how best to deal with the complex situation, the Post reported. Both developers have invested at least eight figures into the East Harlem development sites, which currently sit vacant, according to the report.
Phase two of the Second Avenue Subway — which extends the Q line from East 96th Street to connect to the current 4, 5, 6 and Metro-North station on East 125th Street — is still very much in its early stages. The MTA is still in the process of acquiring funds for the project.
Phase 2 of the Second Avenue Subway gained a key approval in late 2018 when the Federal Transit Administration issued a "Finding of No Significant Impact" for an updated Environmental Impact Statement for the project.
The issuance of a "FONSI" will allow the MTA to begin securing federal funding for the project, transit officials announced. The FONSI was needed after the MTA updated its original Environmental Impact Statement from 2004.
Earlier in the year, MTA officials informed East Harlem residents and businesses on how construction could affect their daily lives.
The MTA estimates areas near the new stations on East 106th, 116th, and 125th streets will experience worse traffic, bus stop relocation, loud noise and dust emissions in the air near the work sites. Some residents and businesses may also be displaced if the MTA needs to acquire additional properties within construction zones.
The entire project is expected to take nine years to complete, the MTA said. Documents from the MTA and Federal Transit Administration target 2029 for completion on the line's second phase.
Read the full New York Post article here.
---