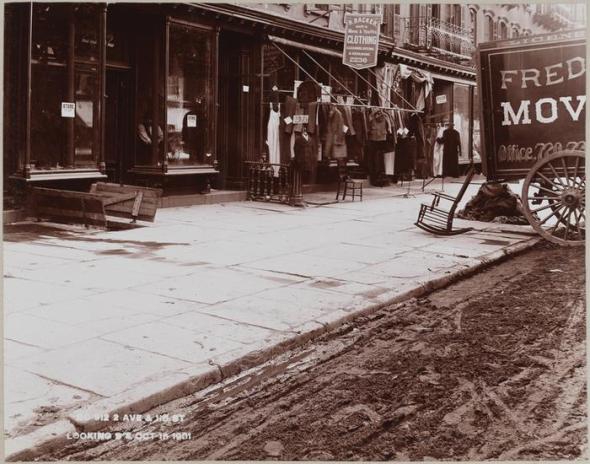 East 115th Street in 1901 (Second Avenue and  E. 115th Street. Looking South East, October 15th, 1901.) Notice the store sign to the upper center of this photograph. The name of the store is R. Backer, Dealer in Mens and Youths Clothing. We love this rare opportunity to see up-close the criss-crossing of the muddy streets and a rocky chair at 2230 East 115th Street and Second Avenue in East Harlem.
This photo above is from the online digital collection of the Museum of the City of New York. You can find out more about Italian Harlem here.
Related Articles
---
VIDEO
---
"We re-imagine, recreate, and redeem cultural omissions and misrepresentations of Blackness, for the culture. ...." This post is made in partnership with British Pathé.