---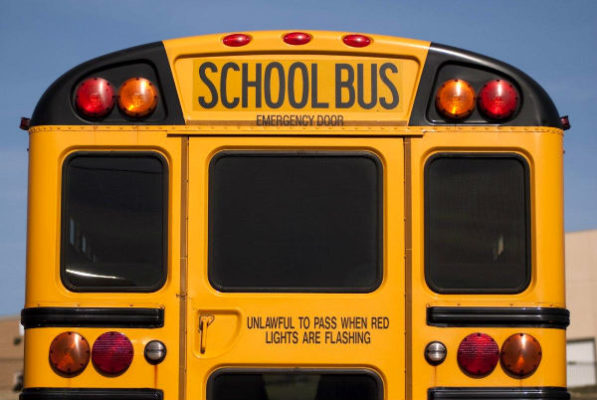 Schools Chancellor David C. Banks today announced the appointment of a diverse group of members to his senior leadership team at the Department of Education.
Those members include Daniel Weisberg as First Deputy Chancellor; Dr. Kara Ahmed as Deputy Chancellor of Early Childhood Education; Savita Bharadwa as Chief of Staff to the Chancellor; Dr. Desmond Blackburn as Deputy Chancellor of School Leadership; Kenita D. Lloyd as Deputy Chancellor of Family and Community Engagement + External Affairs; and Carolyne V. Quintana as Deputy Chancellor of Teaching and Learning Opportunities.
With decades of experience in education, the senior leadership team will enact Chancellor Banks' robust priorities and vision for New York City schools.
Chancellor Banks' senior leadership team is reduced by half, from 15 members to 7, streamlining how the Department serves students.
Under this structure, leadership will be able to identify efficiencies and savings with the goal of reallocating money to schools.
"This phenomenal team of public servants is ready to get stuff done for the young people of New York City," said Schools Chancellor David C. Banks. "With this diverse team in place, we will ensure that schools are directly connected with leadership and that supports can be provided in a streamlined, simplified manner that helps unlock the possibilities of our public schools and provides every student with the world-class educational experience they deserve."
Daniel Weisberg, First Deputy Chancellor
As First Deputy Chancellor, Dan Weisberg is focused on ensuring that the Department's strategies advance Chancellor Banks' vision and priorities, The First Deputy Chancellor's office manages a portfolio that includes Postsecondary Readiness, Human Resources, Policy, and Enrollment.
For over a decade Dan helped lead TNTP, one of the premier education non-profit organizations in the country, serving as its Chief Executive Officer for the past seven years. The organization supports approximately 300 school systems across the country on talent, academics, community engagement, and policy, reaching over 12 million students a year.
Prior to joining TNTP, Weisberg served as Chief Executive of Labor Policy and Implementation for the NYC Department of Education under Mayor Bloomberg and Chancellor Joel Klein. In this role, he was responsible for leading the DOE's relationships with its union partners, including negotiating groundbreaking collective bargaining agreements covering teachers and principals. Additionally, Dan played a key role in establishing a rigorous tenure system for teachers, incentive pay for principals aligned to student outcomes, and creating after-school intervention and enrichment time for underserved students.
Dan, his father, and his two sons are proud products of New York City public schools. Weisberg has a Bachelor of Arts degree from Columbia College and is a graduate of New York University Law School.
Kara Ahmed, Ed.D., Deputy Chancellor of Early Childhood Education
As Deputy Chancellor of Early Childhood Education, Dr. Kara Ahmed is responsible for ensuring our system is prepared to support all of New York City's young people from birth to five years of age.
For the past 14 years, Kara was the Principal for the Department of Education's Living for the Young Family Through Education (LYFE) program, which she transformed into a nationally recognized, city-wide, early childhood education program. Under her leadership, LYFE now models a three-generation strategy supporting student parents, their children, and their families. Kara began her career as an early childhood educator and then became the Early Childhood Supervisor for New Brunswick Public Schools. There she led all operational and programmatic aspects related to the public school and private provider preschool programs. Kara also led the implementation of preschool inclusion to guarantee children with identified disabilities were naturally integrated into general education preschool classrooms. Kara went on to work with William Patterson University to support the New Jersey DOE's implementation of preschool across the state, and she taught graduate courses at Teachers College, Columbia University in Harlem.
Kara has a Bachelor of Arts degree from Fordham University. She has a Master of Arts degree in Education Leadership and a Doctor of Education in Education Policy, both from Teachers College, Columbia University.
Savita Bharadwa, Chief of Staff to the Chancellor
As Chief of Staff, Savita Bharadwa leads the Chancellor's Office and is responsible for coordinating across divisions on critical strategic initiatives aimed to support students, families, and staff.
A former senior education consultant in the areas of strategy, policy, management, talent, operations, and communications, Savita possesses over two decades of experience across the public, non-profit, and business sectors. Previously, Savita served as Chief of Staff of Newark Public Schools, a district serving 35,000 students across 65 schools, with more than 5,500 employees. There she coordinated strategy and execution across cabinets to ensure transparency, accountability, and effectiveness of all operational units including Academics, Enrollment, Program Planning, Finance, Facilities, Transportation, Legal, Communications, and Talent. Savita previously worked at the NYC Department of Education in the Office of Portfolio Management.
Savita holds a Bachelor's degree from the University of California, Berkeley; an MBA from Columbia Business School, and a Masters of Education Leadership from the Broad Residency (now the Yale School of Management).
Desmond Blackburn, PhD, Deputy Chancellor of School Leadership
As Deputy Chancellor of School Leadership, Dr. Desmond Blackburn will oversee the work of Community District Superintendents and High School Superintendents, which provide schools with coordinated strategic support, resources, and guidance, and the Department's student wellness and school climate work.
Desmond began his career as a high school math teacher for Broward County Public Schools – the 6th largest school district in the country Over the course of nearly 20 years in that district, he served as a teacher, assistant principal, principal, Director of School Improvement, Area Superintendent, and Chief of School Performance & Accountability. Subsequently, Desmond was appointed as Superintendent of the Brevard Public Schools (BPS) district. During his tenure BPS recorded the 10th highest graduation rate in the state of Florida and three district schools earned the distinguished Blue Ribbon award. Most recently, Desmond served as Chief Executive Officer of the New Teacher Center, a national non-profit organization accelerating educator effectiveness.
Desmond earned a B.S. in Mathematics from the University of Florida, an M.S. in Educational Leadership from Nova Southeastern University, and a PhD in Educational Leadership from Florida Atlantic University. He is an Alumni of the Broad Superintendent's Academy.
Kenita D. Lloyd, Deputy Chancellor of Family and Community Engagement + External Affairs
As Deputy Chancellor of Family and Community Engagement and External Affairs, Kenita Lloyd oversees the Chancellor's priority of authentically engaging families, as well as the Department's external affairs work.
Kenita most recently served as Chief Operations Officer at The Eagle Academy Foundation, where she was instrumental in the foundation's growth and ability to support the Eagle Academy for Young Men schools, overseeing the foundation's budget, day-to-day operations and marketing, and communications and development efforts.
Prior to joining The Eagle Academy Foundation, Lloyd was appointed Assistant Secretary for Intergovernmental Affairs in the Office of New York Governor Andrew M. Cuomo. There she managed policy initiatives escalated to the Governor's office and was responsible for ensuring community voices were heard and prioritized, facilitating high-level relationships with local leaders and constituent groups on issues including the Specialized High School Admissions Test and the launch of a targeted K-2 education campaign. Kenita has also held leadership roles at the Museum for African Art, the National Action Network, and the New York City Mission Society (Minisink Townhouse).
Kenita holds both a BA and MPA from New York University.
Carolyne V. Quintana, Deputy Chancellor of Teaching and Learning Opportunities
As Deputy Chancellor of Teaching and Learning Opportunities, Carolyne Quintana is focused on the Chancellor's priority of holistically reimagining how New York City students learn.
Carolyne comes to the Division of Teaching and Learning Opportunities from her previous role as the Senior Director of Social, Emotional and Academic Development at the Institute of Student Achievement, where she worked on developing practices, resources, and systems to help students thrive.
Carolyne's career in public education began as a ninth-grade ELA teacher in the Bronx, after which she served as the K-12 district coordinator of literacy programs for the White Plains City School District, later going on to lead and rebuild Bronxdale High School in the Bronx. She subsequently focused on leadership development as a New Principal Support Coach, coaching new school leaders across New York City, before leading the Affinity Schools Citywide Office at the NYC DOE.
Carolyne holds a bachelor's degree from the University of Texas-Austin, and Masters degree from Bank Street College and The New School Graduate Faculty. She is currently pursuing her doctorate at Fordham University.
---