---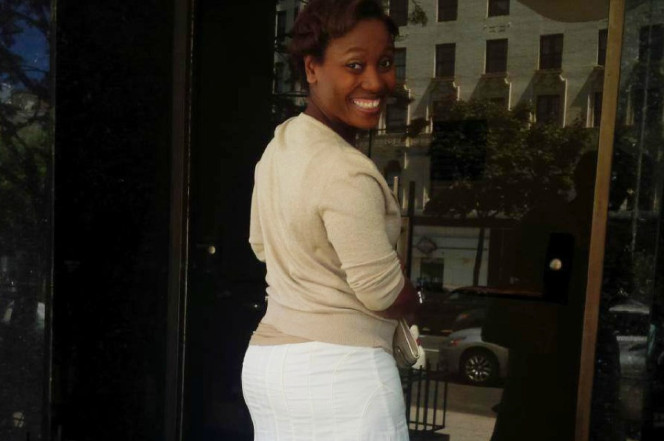 The curriculum in this classroom was readin', writin' — and rubdowns.
A Harlem elementary-school teacher used the young girls in her class as masseuses, ordering fifth-graders to "rub lotion on her legs and feet and comb her hair during instruction time,'' according to school officials who gave her the boot.
WildlifeNYC Brings Animal Education From Harlem To HollisIn December 2016, you may remember Bambi, Rudolph And Maybe Dancer Scene In Harlem (pictured above),…May 8 2017harlemworldmag.com
Now the ex-teacher is ­suing the Department of Education to remove her name from a blacklist that prevents her from working with kids at city-funded programs.
Monica Johnson, 49, was fired from her tenured position at PS 123 in 2008 when investigators substantiated the child-massage claims, according to DOE documents.
The pampering sessions happened in 2006. The previous year, Johnson called a student a "liar and a thief" before throwing an object at him, according to the DOE.
The Fabulous Alvin Ailey Spirit Gala 2017 Benefit Supports Education ProgramThe centerpiece of Alvin Ailey American Dance Theater's Lincoln Center engagement is The Ailey Spiri…May 26 2017harlemworldmag.com
In 2004, Johnson grabbed a fifth grader "by the neck and hit him in the head," investigators found.
Since her ouster, Johnson has held a series of education-related jobs, including tutoring at the Harlem Children's Zone, a well-regarded charter school.
But when she applied for a job as director of an after-school program affiliated with the DOE last year, her application was denied.
"The nature of your professional misconduct, in addition to the exploitation of your position within the department, causes grave concern when considering your application for security clearance to work with a DOE-contracted vendor," school officials wrote in a letter to Johnson.
Johnson told The Post she deserves a second chance.
"They're looking at the past. I have learned from my mistakes," she said.
Johnson says she suffers from an inflammatory disease that causes limb swelling.
Harlem Education Council Member Caught Flying The BirdThe NY Post reports that a newly elected member of the Community Education Council (CEC) in Harlem w…Jun 4 2017harlemworldmag.com
"The kids, they saw that I was trying to do something to rub my own legs and I guess they felt sorry for me and they tried to help me," she said about the classroom massages.
She said she never hit a student, only "tapped" one, and doesn't recall calling any student a "liar and a thief."
A DOE spokesman said in a statement that Johnson's "behavior was inappropriate and completely unacceptable, and she is no longer eligible to work in our schools."
A city Law Department rep said, "We will review the lawsuit."
Johnson is suing for $100,000 in addition to be removed from the DOE's blacklist.
---