The Schomburg Society invites you to celebrate the launch of a new biography Saxophone Colossus: The Life and Music of Sonny Rollins by scholar Aidan Levy.
on Tuesday, December 6, 2022, 7:00 PM – 8:30 PM EST, Levy will be joined by musician James Brandon Lewis and moderator Guthrie P. Ramsey, award-winning musicologist and author of Who Hears Here? On Black Music, Pasts and Present.
Based on more than 200 interviews with Rollins himself, family members, friends, and collaborators, as well as Rollins' extensive personal archive found at the Schomburg Center for Research in Black Culture, Saxophone Colossus is the comprehensive portrait of this legendary saxophonist and composer, civil rights activist and environmentalist.
Books will be available for purchase in the Schomburg Shop and Levy will sign books following the discussion.
In 2017, the Schomburg Center acquired the extensive personal archive of saxophonist Sonny Rollins.
We hosted a tribute celebration that same year. Since then the collection has been processed and made available to those wanting to learn more about Rollins' life and out-sized talent.
Sonny Rollins
Sonny Rollins has long been considered an enigma. Known as the "Saxophone Colossus," he is widely acknowledged as one of the greatest jazz improvisers of all time, winning Grammys, the Austrian Cross of Honor, Sweden's Polar Music Prize and a National Medal of Arts.
A bridge from bebop to the avant-garde, he is a lasting link to the golden age of jazz, pictured in the iconic "Great Day in Harlem" portrait. His seven-decade career has been well documented, but the backstage life of the man once called "the only jazz recluse" has gone largely untold—until now.
Accessibility
ASL interpretation will be provided upon the availability of interpreters. Live captioning is available for streaming programs. Additional accessibility requests can be made by calling 212-340-0951 or 212-340-0909 or emailing accessibility@nypl.org.
Schomburg Center for Research in Black Culture 515 Malcolm X Blvd New York, NY 10030
---
---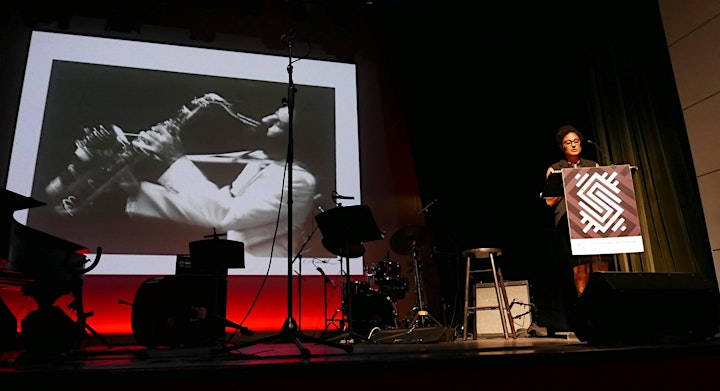 Photo credit: Source.
Related Articles
---