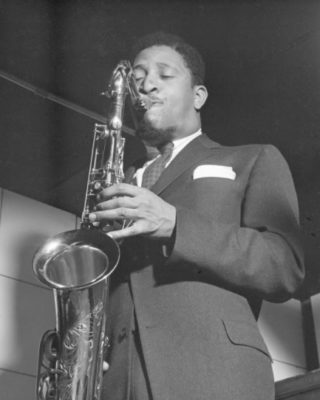 The Schomburg Center for Research in Black Culture at The New York Public Library today announced the acquisition of American tenor saxophonist and jazz legend Sonny Rollins' personal archive. The robust collection includes more than 150 linear feet of material that document Rollins' life and career from the 1950s to the present.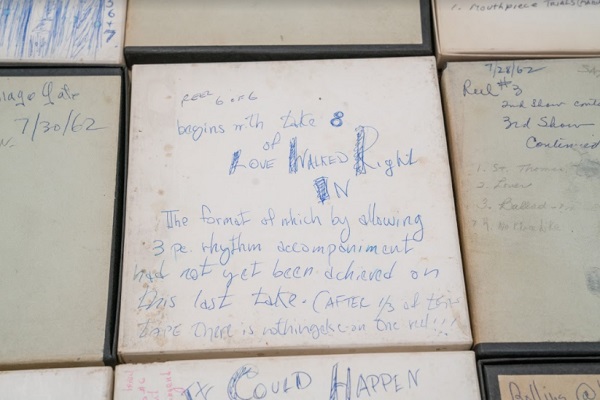 This acquisition also marks the Harlem native's "return" to the neighborhood of his youth. Rollins was profoundly influenced and inspired by the sights and sounds of the Harlem Renaissance and its pioneers, including Duke Ellington and Louis Jordan, who shaped modern music and Rollins' creative life.
"Well, I'm home again. Home, where I absorbed the rich culture which was all around me. Where, on 137th Street, two blocks from the Schomburg, I was born in 1930," Sonny Rollins said. "This archive reveals my life in music, how someone principally self-taught became taught. How the spiritual light of jazz protected and fed me, as it does to this day."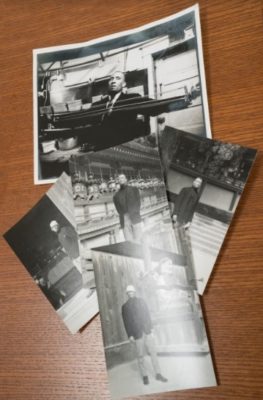 Spanning a 60-year career and more than 80 albums, the Rollins archive is rich with texture, offering an intimate look into the creativity, curiosity and organization that led to the artist's creative process and practice. Archive items range from audio reels and cassettes of unheard music and practice sessions, personal photographs from Rollins' travels abroad, sheet music with margin notes, personal writing, practice diaries and handwritten letters between Rollins' and wife and partner of more than forty-five years, Lucille Pearson Rollins.
The archive also offers insight into the Rollins' social and professional network of musicians through detailed notes from recorded sessions, letters and snapshots from touring over the decades.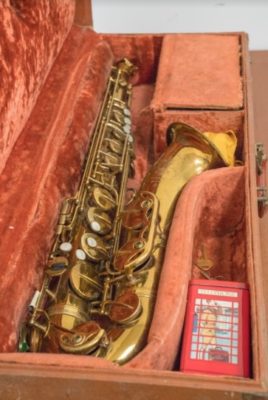 To be primarily housed within the Schomburg Center's Moving Image and Recorded Sound Division, the Rollins archive joins a robust collection of jazz-related materials across the institution's divisions, including the A Great Day in Harlem Documentary collection, the Louis Armstrong Jazz Oral History project, the Don Redman papers, the Billy Taylor collection, the Ron Carter collection and the Duke Ellington Society collection.
This acquisition also adds significant weight to the New York Public Library's collection of jazz-related items including the George Avakian and Anahid Ajemian papers, which include letters from Rollins to Avakian and several unreleased live and studio recordings from Rollins' time at RCA; the Ivan Black papers that include promotional and performance photographs of Rollins; along with the Sy Oliver, Phoebe Jacobs and Benny Goodman collections.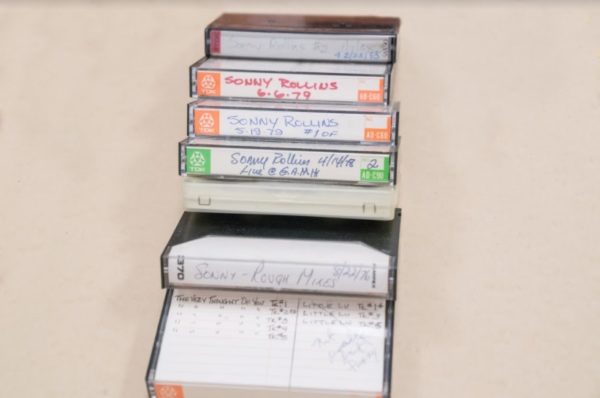 "Rollins had a measure of professional and personal stability that allowed him to collect the artifacts of his life from original manuscripts and compositions to his business records, unlike many of his peers. In this sense, his archive is unique," said Shola Lynch, curator of the Schomburg's Moving Image and Recorded Sound division. "He has also been aware of keeping the flame. As Rollins said recently of his peers and mentors: 'They're not here now so I feel like I'm sort of representing all of them, all of the guys. Remember, I'm one of the last guys left, as I'm constantly being told, so I feel a holy obligation sometimes to evoke these people.' As in life, Rollins' archive will undoubtedly evoke them and their musical relationships, and through it, will add granularity to a swath of black history. For the first time, Rollins has opened the doors to studying his music, life and work as a giant of jazz."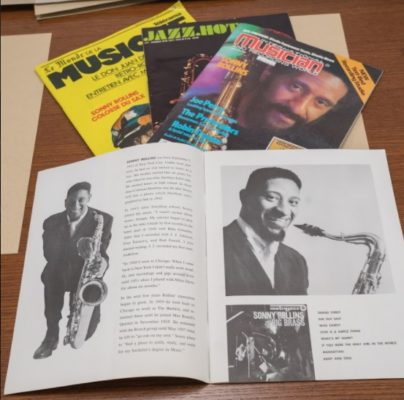 "Famous for his reinventions, Sonny Rollins and his archive reveal the profound nature of jazz, America's classical music. Drafts, notes on composition, extensive correspondence, the entire spirit and scope of the Rollins archive show his sophisticated, sustained, and spiritual creative process up close in a way that may best be called literary," said Kevin Young, noted author and Director of the Schomburg Center. "Having the archive of Sonny Rollins come home here, just blocks from where he was born and grew into one of our finest artists, provides a connection to the geniuses who made Harlem and whose legacies, like those of James Baldwin and Maya Angelou, also are housed at the Schomburg."
Highlights from the Sonny Rollins Archive include:
Personal papers, diaries, notes and drawings illuminating Rollins private thoughts and creative process sporadically through the decades
Recordings of practice sessions as well as recording takes from as early as the 1960's
Snapshots and photos from life on the road with his fellow musicians from as early as the 1960's
Personal correspondence between Rollins and his wife and manager, Lucille Pearson, over the decades that range the gamut from love notes to unfiltered thoughts related to colleagues, bandmates and business
The Sonny Rollins archive will be processed over the next year at NYPL's Library Services Center in Long Island City, and will be made available for research at the Schomburg Center.
More information about Schomburg's collections and programs can be found at www.schomburgcenter.org.
---
---
Learn more about how to support the Library at nypl.org/support.
Photo credit: Chuck Stewart/ Sonny Rollins Personal Collection. Archive photos: Jonathan Blanc/ Schomburg Center, NYPL
Related Articles