---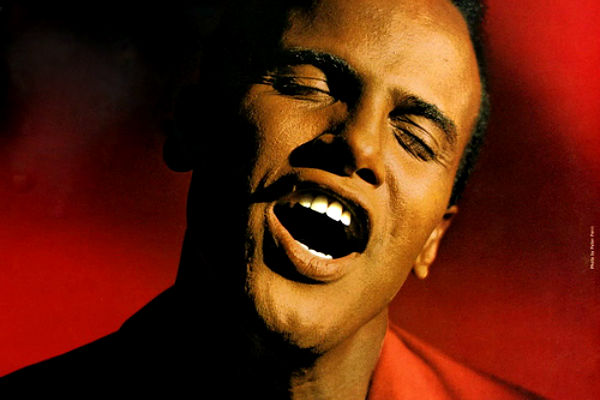 The New York Public Library's Schomburg Center for Research in Black Culture has acquired the personal archive of civil rights activist, award-winning entertainer and producer, and cultural icon Harry Belafonte. The collection includes 400 linear feet of audiovisual materials, personal and professional papers such as letters and manuscripts, television scripts, and photo albums that chronicle Belafonte's life, activism, and career from 1949 to the present.
The documents and rich materials will prove indispensable to those studying Belafonte's cultural prominence and life over the course of nearly a century, during which he reached the masses and acted as a unique voice for change.
"It is with great honor that I can announce Harry Belafonte's return home to Harlem," said Kevin Young, director of the Schomburg Center. "This collection testifies to Belafonte's unprecedented, over 70-year public journey across Black life and American life as a whole, starting with his time in the American Negro Theatre, which began in the basement of the Schomburg Center.  A true Renaissance man, Belafonte's range is on view in this previously unseen material, from musician to movie producer, actor to activist.
His massive collection of clippings, music, and letters provides a great source to educate people of all ages about the importance of Black life and its cultural contributions to American history—from the US Civil Rights Movement, the global human rights struggle, popular music, the history of African American theater, television, and cinema, and American entertainment. As The New York Public Library celebrates its 125th anniversary and the Schomburg Center marks its 95th, the addition of Belafonte's materials will help to continue the enrichment and education of the community for generations to come."
"The Schomburg library in Harlem is one of the greatest gifts our city has bestowed on our community," said Harry Belafonte, who recently celebrated turning 93 years old. "It is deeply moving that this destination so critical to my life and well being, from the days of my youth until now, should be the repository for much of my life's work. I am honored."
Highlights of the multimedia collection include:
Belafonte's music, including his first recording, a 1949 acetate pressing that contains "Lean On Me" and an original recording, "Recognition" through his last studio album Paradise in Gazankulu (1988).
Massive scrapbooks of Belafonte's press coverage from the 1940s, including performances in the Schomburg Center's American Negro Theatre, through the Civil Rights Movement into the 1970s and beyond.
Papers and notes documenting his efforts with Martin Luther King Jr., including the March on Washington and their friendship.
Personal notes from his week-long stint in 1968 as a guest host on The Tonight Show, which no longer exists on video, including a list of interview guests, his opening monologue, and a public on-air reply to critics of his often-political content.
Cue cards with the lyrics of "We Are the World," the signature celebrity charity effort of the 1980s—which Belafonte inspired and produced.
Extensive scripts of movies produced by and starring Belafonte, including The World, the Flesh, and the Devil (1959), which he starred in; and Beat Street (1984), which Belafonte produced, which remains one of the best hip-hop films at the start of the genre.
Home movies and recordings of Belafonte onstage and off
Photo albums of his many trips and tours throughout Japan, Europe, and Africa.
Notebooks from his time studying theater at the New School and a ledger book detailing club dates and payments at the outset of his singing career.
"Harry Belafonte's legendary career was born at the Schomburg Center for Research in Black Culture, where he had an 'epiphany' while seeing a performance as a young man. It is therefore fitting and poetic that his archive—which documents his countless contributions as a singer, actor, social justice ambassador, and cultural icon—will now be held in the Schomburg Center's collections, where they can inform and inspire members of the public for generations to come," said Anthony W. Marx, President of The New York Public Library.
The processing of the collection will be expedited and available to researchers on a rolling basis beginning in about 15 months. The Belafonte materials will be a part of the Schomburg's Home to Harlem initiative, which recognizes the New York City neighborhood's history as the Black Cultural Capital. The Belafonte acquisition joins the recent additions of others with longstanding relationships to Harlem, including literary icon James Baldwin, hip-hop pioneer Fab 5 Freddy, jazz legend Sonny Rollins, trailblazing actors and activists Ruby Dee and Ossie Davis, and best-selling novelist Ann Petry.
Belafonte has long been connected to Schomburg Center and The New York Public Library. In 2017, the 115th Street Library was renamed after the civil rights leader and entertainer for his roots in Harlem and continued push for equal rights and education for all. During the ceremony, the multi-talented performer revealed that it was the American Negro Theatre in the Schomburg that inspired him to begin his onstage career. "I walked in and was first struck by the serenity of all these African-Americans sitting down in a place, in an arena—more silence that I anticipated could exist," Belafonte recalled. "The curtain opened, the players came on stage, and life for me—that moment was an epiphany."
Belafonte was born Harold George Bellanfanti Jr. in Harlem, New York City, on March 1, 1927, to Jamaican immigrant parents. Growing up stricken by poverty pushed a young Belafonte to use his voice to sing, to speak out, and to inspire those around him. Through the mentorship of Paul Robeson, he continued using his platform to promote social good.
He became the first American solo artist to sell a million albums, with music that blended the folk traditions of Jamaica and Black America. He is also the first African American to win an Emmy Award. Belafonte became a prominent voice in the Civil Rights Movement, a movie star and a media magnate beloved by audiences across generations and races.
The Harry Belafonte archive was acquired with the support of a consortium of funders, including the Andrew W. Mellon Foundation, the Open Society Foundations, the Ford Foundation, Danny and Manizeh Rimer, and the New York State Black, Puerto Rican, Hispanic and Asian Legislative Caucus.
Founded in 1925 and named a National Historic Landmark in 2017, the Schomburg Center for Research in Black Culture is one of the world's leading cultural institutions devoted to the preservation, research, interpretation, and exhibition of materials focused on African American, African Diasporan, and African experiences. As a research division of The New York Public Library, the Schomburg Center features diverse programming and collections totaling over 11 million items that illuminate the richness of global black history, arts, and culture. Learn more at schomburgcenter.org.
The New York Public Library is a free provider of education and information for the people of New York and beyond. With 92 locations—including research and branch libraries—throughout the Bronx, Manhattan, and Staten Island, the Library offers free materials, computer access, classes, exhibitions, programming, and more to everyone from toddlers to scholars, and has seen record numbers of attendance and circulation in recent years. The New York Public Library serves nearly 17 million patrons who come through its doors annually and millions more around the globe who use its resources at nypl.org. To offer this wide array of free programming, The New York Public Library relies on both public and private funding. Learn more about how to support the Library at nypl.org/support.
---