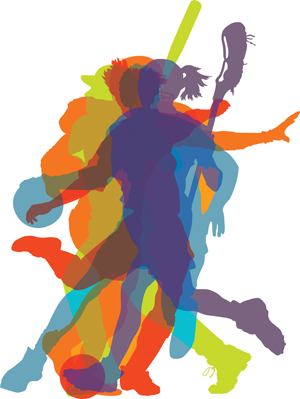 PCA awards scholarships of $1,000-$2,000 (depending on location) to high school athletes, based on their essays explaining how they meet the standard defined in Elevating Your Game: Becoming a Triple-Impact Competitor by PCA Founder Jim Thompson:
Personal Mastery: Making oneself better
Leadership: Making one's teammates better
Honoring the Game: Making the game better.
Learn more about becoming a Triple-Impact Competitor >>
Eligibility extends to any high school junior residing anywhere in the U.S. and playing for a high school team or in club sports!
---
Become a Harlem insider - Sign-Up for our Newsletter!
---
If you have questions about rules, eligibility or application procedures, please click here to e-mail Casey Miller >>.
Guidance counselors and coaches – download this informational PDF >> to share with your athletes.
View updated list of the 2014 scholarship winners and finalists, starting in September 2014 and continuing in a series of regional events through Spring 2015>>
Deadline: 5/31/2015
No related posts found...
---
VIDEO
---
"Dr. Harry Delany is a renowned Harlem born and raised surgeon, the son of the great jurist and civil rights leader, Hubert Delany...." This monthly post is made in partnership with Harlem Cultural Archives.