---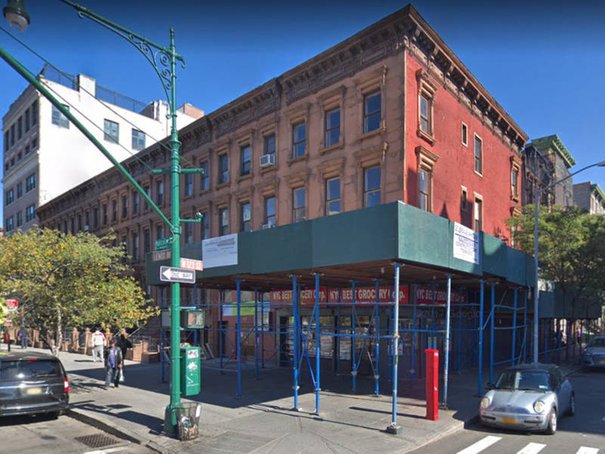 Patch reports that after 14 long years, a Harlem street corner is finally seeing the light.
A scaffold that blighted the corner of West 123rd and Lenox Avenue for 14 years was finally dismantled in early October, Crain's New York Business first reported. The scaffold — also called a sidewalk shed — was supposed to be temporary when it went up in 2004 while building owners conducted facade repairs, according to the report.
But the years went by and the scaffolding stayed. The eyesore blocked light from the corner, became a magnet for trash and provided cover for its fair share of shady behavior, Crain's reported. One block resident told the publication: "Residents have witnessed Sodom and Gomorrah underneath the scaffold."
A building manager sympathized with residents and ultimately blamed the scaffold's long tenure on the lengthy process to obtain work approvals. The facade work itself cost just $60,000, but the building's landlord paid nearly $700,000 in fines and even faced a criminal building-code violations, Crain's reported.
"We hope for a clean restart," manager Ashraf Muhammad told Crain's.
Read the full Crain's report here.
Photo by Google Maps street view 
---