---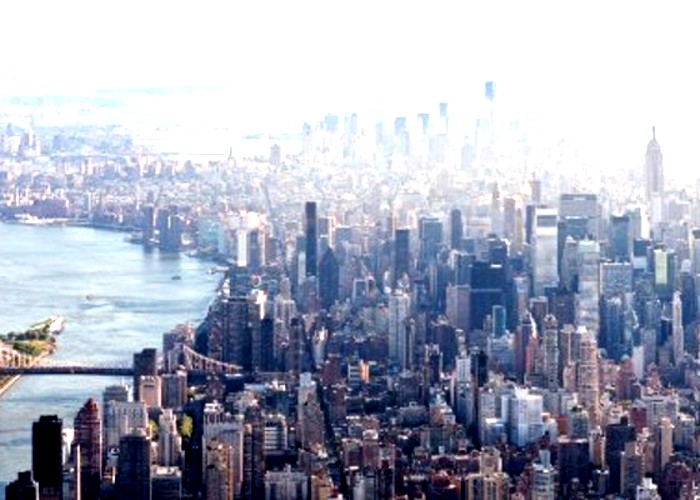 The Department of Small Business Services (SBS) today announced the launch of the first-ever grant program to facilitate the formation of new Business Improvement Districts (BIDs) across the city.
The groundbreaking BID development program fulfills Mayor Eric Adams's commitment to invest in underserved commercial corridors and foster robust networks of small businesses, as outlined in Rebuild, Renew, Reinvent: A Blueprint for New York City's Economic Recovery, released earlier this year.
Two separate grants will be available for community-based organizations:  
BID Exploration Grant: Supports early-stage organizing and planning activities in preparation for a formal BID formation effort.
BID Formation Grant: Supports established steering committees with continuing the BID formation process.
 More information about the BID Development Grants and applications can be found here.
The priority deadline for grant applications is August 8, 2022.
Applications may still be reviewed on a rolling basis after this deadline depending on available funding.
It is recommended that organizations apply by the priority deadline to guarantee consideration. 
"Our vision for prosperous commercial corridors includes strong, committed BIDs that empower communities and businesses," said Maria Torres-Springer, Deputy Mayor for Economic and Workforce Development. "This grant will help facilitate the creation of new BIDs where they are most needed in order to help our city grow and thrive."
"Business Improvement Districts strengthen and invigorate our commercial corridors – and every new BID is an opportunity to bring renewed momentum to our City's economic recovery," said Kevin D. Kim, Commissioner of the NYC Department of Small Business Services. "With this new, first-ever BID development grant initiative, the Adams Administration is excited to accelerate the launch of new BIDs and work hand-in-hand with community-based organizations to push our recovery forward."  
"For New York City to achieve a strong equitable recovery and help small businesses, we need to continue investing in business improvement districts. Aiding our commercial corridors is of paramount importance and I am proud of Commissioner Kevin D. Kim and Department of Small Business Services for making it a priority to establish this grant program that will improve underserved commercial corridors by creating new, vibrant Business Improvement Districts," said Council Member Julie Menin, Chair of the City Council Small Business Committee."
"BIDs consistently make neighborhoods resilient, attractive, and successful. But creating a new BID is often too difficult and expensive for local groups. These new BID development grants will help more areas of our city establish local governance and management of their respective districts. The 76 members of the New York City BID Association stand ready to help newly formed BIDs with mentoring, advocacy, and shared resources," said David Estrada and Robert J. Benfatto, Co-Chairs of the NYC BID Association. 
A BID is a geographical area where local stakeholders oversee and fund the maintenance, improvement, and promotion of their commercial district. BID programs and services are funded by a special assessment billed to property owners within a district. Additional information on BID Formation is available here and in our Comprehensive Guide to BID Formation and Expansion released in May. 
Community-based organizations interested in starting a BID should reach out to SBS at neighborhoods@sbs.nyc.gov.   
BID Exploration Grants BID Exploration Grants are available to either citywide or place-based nonprofits that are currently working with local stakeholders interested in BID formation who have not yet completed a needs assessment survey.
A formal steering committee may or may not exist, and stakeholders may need more information before agreeing to formally begin the BID formation process.
Up to $20,000 per year per neighborhood will be awarded to grantees for initial funding of BID exploration.
BID Exploration grantees will work in a cohort-based model with technical assistance provided by SBS to undertake and complete a variety of BID formation pre- and early-stage planning tasks in preparation for a formal Formation effort.  
BID Formation Grants BID Formation Grants are available to place-based nonprofits that are currently working with a formal steering committee that has completed and analyzed needs assessment survey data.
Applicants may be in the planning or outreach phases of the BID formation process. Up to $100,000 per year per neighborhood will be awarded to grantees for the staffing, planning, and implementation of a BID formation proposal.  
About the Department of Small Business Services (SBS) SBS helps unlock economic potential and create economic security for all New Yorkers by connecting New Yorkers to good jobs, creating stronger businesses, and building a fairer economy in neighborhoods across the five boroughs.
For more information on all SBS services, go to nyc.gov/sbs, call 311, and follow us on Facebook, Twitter, and Instagram. 
Related Articles
---