---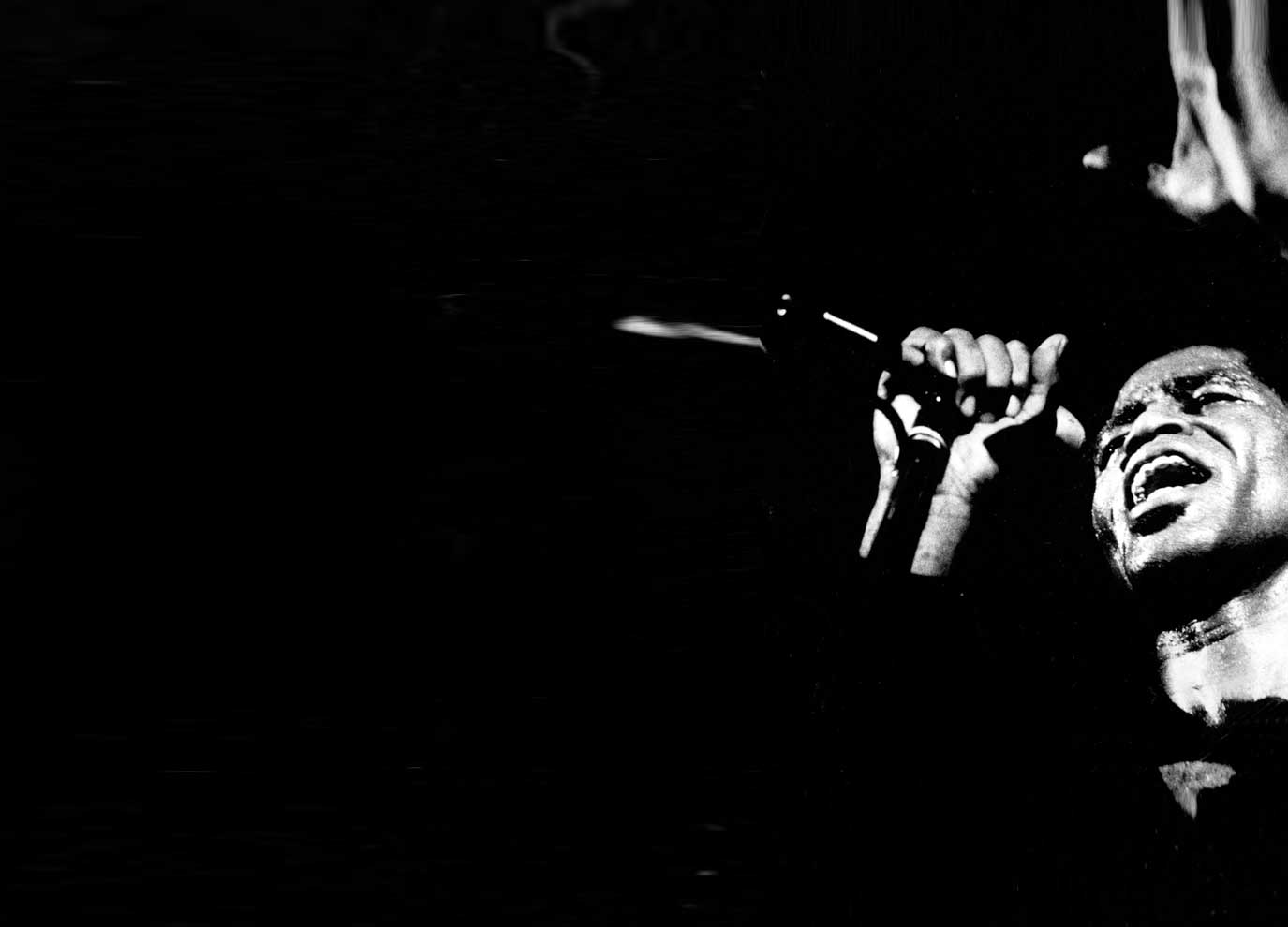 The Apollo Theater today announced that it will bring to its iconic stage two new performances that continue its commitment to articulating and projecting the African American narrative through arts and culture. In October 2018, The Apollo will celebrate the 50th anniversary of "Say It Loud – I'm Black and I'm Proud," the Godfather of Soul James Brown's seminal Black Power anthem, with the premiere of Say It Loud – I'm Black and I'm Proud at 50 under the musical direction of six-time GRAMMY®- Award-winner Christian McBride. In May of 2019, in a co-production between The Apollo, Baltimore Center Stage, and Mosaic Theater, Kelvin Roston Jr. will pay homage to Donny Hathaway in the New York premiere of the one man play Twisted Melodies. Tickets for both productions will go on sale July 1st.
As a non-profit theater, The Apollo holds artists' voices at its core, and these two new collaborations continue to expand The Apollo's programming and its commitment to celebrating African American arts and culture, supporting emerging and established artists, and serving as a cultural and civic resource for students, families, and the larger Harlem community.
On October 20th at 8 p.m., Say It Loud – I'm Black and I'm Proud at 50 will celebrate the 50th Anniversary of James Brown's 1968 hit "Say It Loud – I'm Black and I'm Proud!", which became the theme song for the entire Black Power Movement. This powerful concert, under the musical direction of six-time GRAMMY®-winner and world-renowned bassist and composer Christian McBride, will feature an All-Star band and will be hosted by Rev. Al Sharpton. In addition to James Brown's hits, this concert will celebrate the music he inspired among other African-American artists starting in the summer of 1968, including The Temptations, Sly and the Family Stone, and more.
For one week, May 19­–26, 2019, Kelvin Roston, Jr. will embody Donny Hathaway in Twisted Melodies, the intimate one-man show he wrote on the life and artistry of the 1970s soul singer and composer. The production is co-produced by Baltimore Center Stage and Congo Square Theatre Company in association with the Mosaic Theater Company. Twisted Melodies is an immersive play about Hathaway – the brilliant musician best known for his duets with Roberta Flack, "The Closer I Get to You" and "Where is the Love?" – compelling inner struggle. Torn between the muses that inspire him and the mental illness that torments him, Hathaway evaluates the choices in his life in a gripping performance by Chicago-based writer and actor Kelvin Roston, Jr. The play will run for a special limited time at The Apollo Theater.
"As we bring the Apollo into its 85th year, we are presenting an engaging series of new works that honor our past legacies and look towards the future in which we showcase artists' voices at our core," said Apollo Executive Producer Kamilah Forbes. "These two new performances shine a powerful light on exciting but also challenging moments in black history, in hopes of creating an engaging dialogue with the Apollo community. Mental illness is an issue often kept quiet and unaddressed, but with a production like Twisted Melodies, we aim to challenge that stigma and open up the conversation."
The two new programs will be complemented by the Apollo's 2018-19 season to be announced at a later date, which will include an expanded roster of co-productions including, Africa Now, WOW – Women of the World Festival, the signature series: Amateur Night at the Apollo, the Theater's original talent competition, Apollo Music Café, which showcases new musical artists and Apollo Comedy Club, which features up-and-coming comedic artists. The Apollo will also present public conversations, education programs for students and families, and other community events throughout the season.
Tickets for Say It Loud – I'm Black and I'm Proud at 50 and Twisted Melodies are available July 1st at the Apollo Theater Box Office: (212) 531-5305, 253 West 125th Street, and Ticketmaster at 1-800-745-3000 or www.ticketmaster.com. Tickets are on sale now.
For more information visit https://www.apollotheater.org/
For more on Congo Square Theatre Company – visit www.congosquaretheatre.org
For more information, visit http://www.mosaictheater.org/
Related Articles
---