---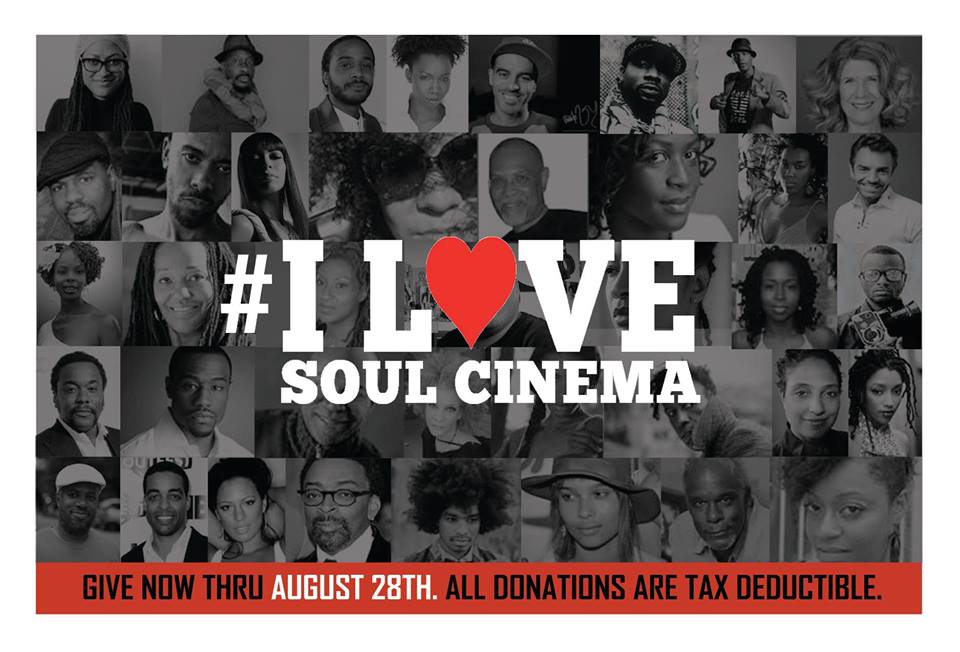 Join the #I LOVE SOUL CINEMA movement. Become a card-carrying member of ImageNation, when you support the crowdfunder to open the ImageNation Soul Cinema.
Become a member, and get discounts, cool perks, and the VIP treatment at the Soul Cinema. Please give ASAP! Sign up here http://bit.ly/1NtVaT7!
After you give, please tell your friends via FaceBook and Twitter to give too! And, SHOW YOUR LOVE, use the hashtag #ILoveSoulCinema and post/tweet an image of you with a sign declaring #ILoveSoulCinema, @ImageNationUs!
The ImageNation Soul Cinema will be a lively social hub that serves as a beacon for people who seek progressive cinema and music depicting the global Black experience.  Located, just steps away from Harlem's famous 125th Street, at 2031 Adam Clayton Powell, Jr. Blvd. This is a wonderful space, in an ideal location. Once renovated, the Soul Cinema will be the stomping ground for independent film giants and fans of black world culture. This unique venue will house a 60-seat theater, which can be used for live performances, streaming and recording.  There will also be a cafe operated in partnership with Soul Fixins Restaurant.
o watch the #ILoveSoulCinema promotional video and donate, please visit: http://www.rockethub.com/projects/50446-imagenation-s-soul-cinema-cafe.
For more information  visit www.imagenation.us.
Related Articles
---