---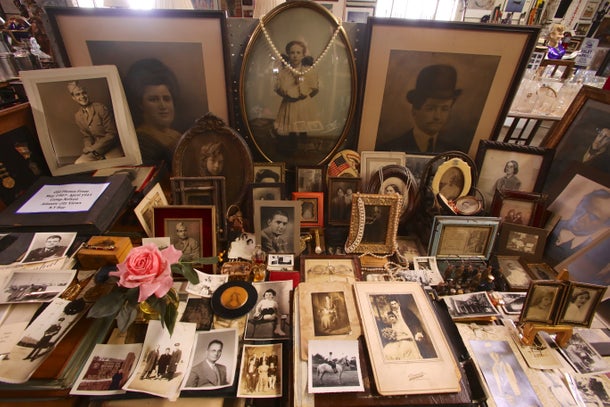 If one man's trash is another man's treasure, than retired sanitation worker Nelson Molina is making an art out of being rich.
Molina spent over 30 years collecting discarded items as a member of New York Sanitation Department, working routes in Harlem that stretched from 96th Street to 110th Street between First and Fifth Avenue.
And when a piece of discarded garbage caught his eye, he kept it. As the years went by, Molina's collection grew in size and stature, eventually numbering some 40,000 mended or collected items that he kept inside a Department of Sanitation garage.
Now, Molina's work is making its way out of that garage and into the Hunter East Harlem Gallery on Third Avenue at 119th St, where it will be on display to the public from June 26 to September 14.
The Foundation For New York's Strongest, which is the official nonprofit of the Department of Sanitation, is joining forces with Hi-ARTS and the Hunter East Harlem Gallery to present the art exhibition, What is Here is Open: Selections from the Treasures in the Trash Collection — by Nelson Molina.
"With our focus on sustainability, Molina's Collection exemplifies the creative spirit of reuse and a 'waste not, want not' mentality that is ultimately good for the planet," said Julie Raskin, Executive Director of the Foundation For New York's Strongest.
Molina's collection will be featured alongside the works of seven other New York City-based contemporary artists.
"Most of the discarded items in Molina's collection were found in and around his local neighborhood of East Harlem, and 'What is Here is Open' seeks to engage in a dialogue on the past, present and future identity of this community," reads the exhibitions description on the Hi-ARTS website.
"This is a first of its kind collaboration for the Foundation for New York's Strongest, presenting a unique opportunity to not only showcase the work of one of its former employees but also celebrate the practice of salvage and reuse—which is critical to the agency's mission of zero waste to landfills," said a press release on the event.
Molina never expected that his growing collection of discarded items would one day be made into an art show.
"No, not at all! I never realized that the collection would become what it was, I only was interested in keeping things from being wasted. And I was lucky to have the space to put all this," Molina told Patch.
Attendance of the event is free of charge. The Hunter East Harlem Art Gallery is located on 2180 Third Avenue, NY.
Photo credit: Molina's items within the DSNY garage/Courtesy of DSNY.
---