---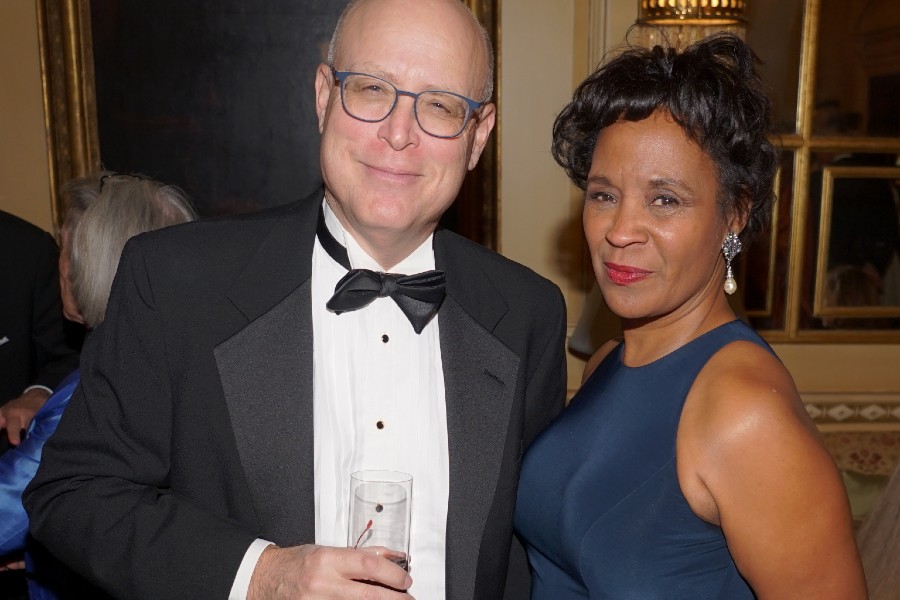 "Since its founding more than 100 years ago, the great American tradition of supporting the arts through private philanthropy…"
"has enabled the Salzburg Festival to implement artistic projects and other major initiatives which would have otherwise been impossible," said Dr. Kristina Hammer, the new president of the Salzburg Festival and keynote speaker at the New York Gala for their American supporters, the Salzburg Festival Society. Dr. Hammer continued, "I thank the board and members of the Salzburg Festival Society for their long-standing generosity and cooperation"
Over 200 guests packed the ballroom of a private club on New York's upper east side in support of the most important international performing arts festival.   
Carole Bailey French with her husband John French III, the evening's co-chairs, welcomed friends old and new.   Their guest of honor was Peter Gelb, the general manager of The Metropolitan Opera.
"The Met and Salzburg [Festival] have a healthy symbiotic relationship," opined Gelb, "in those months during fall, winter, and spring when the Salzburg Festival is not in session, The Met is there to help fill the gap.  My personal history with the Salzburg Festival goes back to the time when it was still being ruled imperiously by Herbert von Karajan. I would like to congratulate its new President Kristina Hammer for her successful inaugural season."
John French III presented both Kristina Hammer and Peter Gelb with a hand-blown engraved decanter by artisan Simon Pearce, a favorite artisan of Lawrence Rockefeller.
The centerpiece of the evening was a private recital by two Metropolitan Opera stars, soprano Rosa Feola, who made her Salzburg Festival debut in 2019, and tenor Stephen Costello. They regaled guests with excerpts from Rigoletto by Verdi and L'Elisir d'Amore by Donizetti. Pianist Katelan Tran Terrell accompanied on the piano.  
Guests included Salzburg Festival Society president Nabil Chartouni and his wife Samantha, as well as board members Isabelle Harnoncourt-Feigen, Marifé Hernandez with Joel Bell, Alexandra Kauka-Hamill, Isabella Ponta, and Sana H. Sabbagh, as well as Afsaneh Akhtari, CeCe Black, Richard, and Marian Bott, Noreen and Kenneth Buckfire, Judith-Anne Corrente, Barbaralee Diamonstein-Spielvogel, Werner Ebm, Judith and Warren Feder, Susan Gutfreund, Sterling Hamill, Rolf Heitmeyer, Bruce Horten, Martin, and Evelyn Hutter, Caroline and Max Jahn, Venelin and Veronica Khristov, Peter and Elbrun Kimmelman, Margo Langenberg, So-Chung Shinn Lee, Jay Nordlinger, Louis, and Julia Perlman, Leah Pisar, Michelle Rohe, Guillermo and Cecilia Schultz, Bonnie Simon, Elizabeth Stribling and Guy Robinson, Allyson Tang,  Nicola Tegoni, Elizabeth Trotta, Barbara Tober, Luz Miriam Toro, Richard, and Susan Tutino, Alden Warner and Peter Reed, and Ann Ziff.
The evening's generous sponsor was Bank of America Private Bank. Rolex was a Gala Benefactor and Global Sponsor of the Salzburg Festival. The Duckhorn Portfolio supplied superb wines.
Markus Hinterhäuser, Artistic Director of the Salzburg Festival since 2017, will announce the 2023 season with Dr. Hammer in Salzburg on December 9, 2022.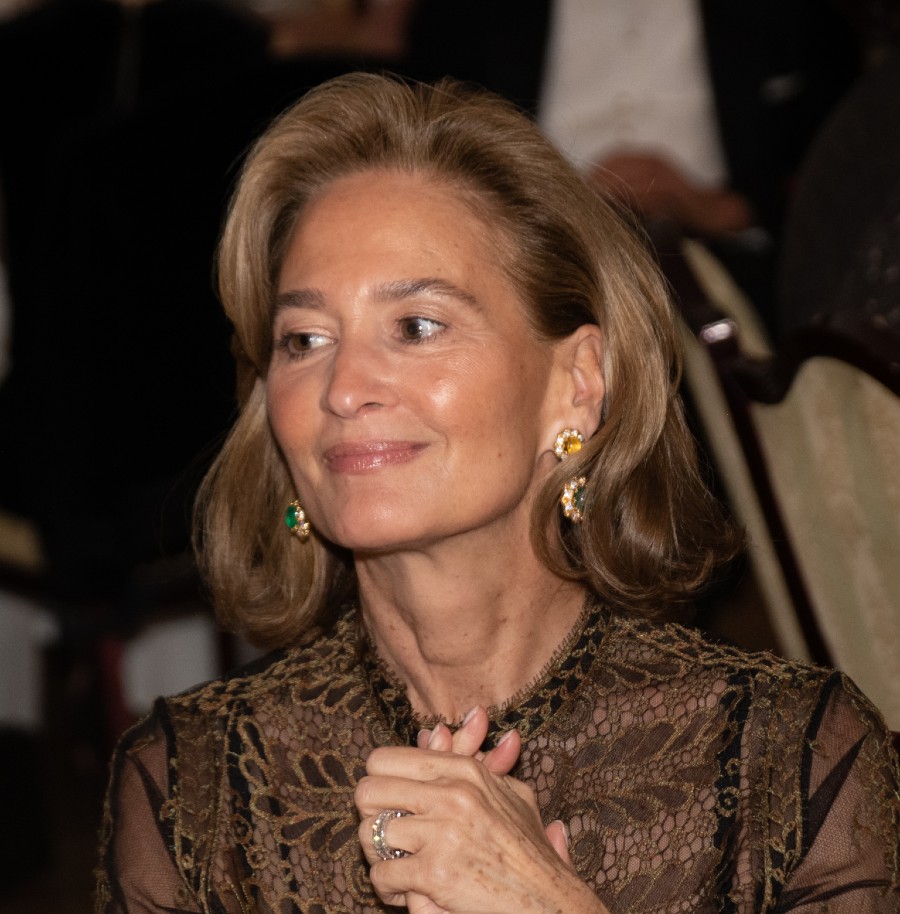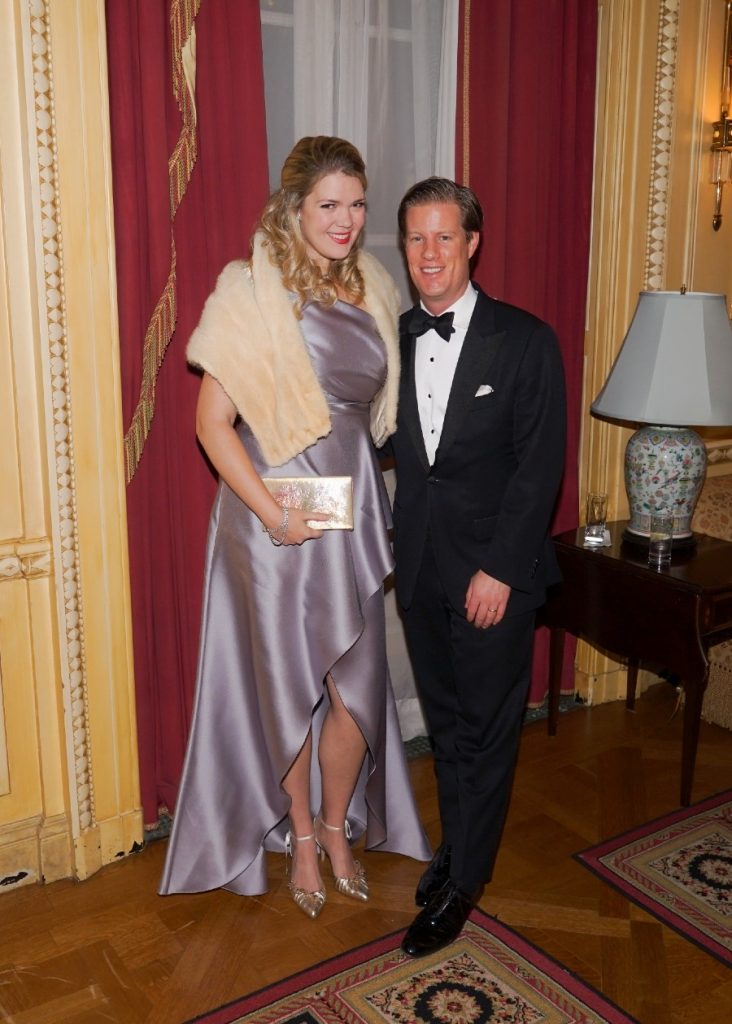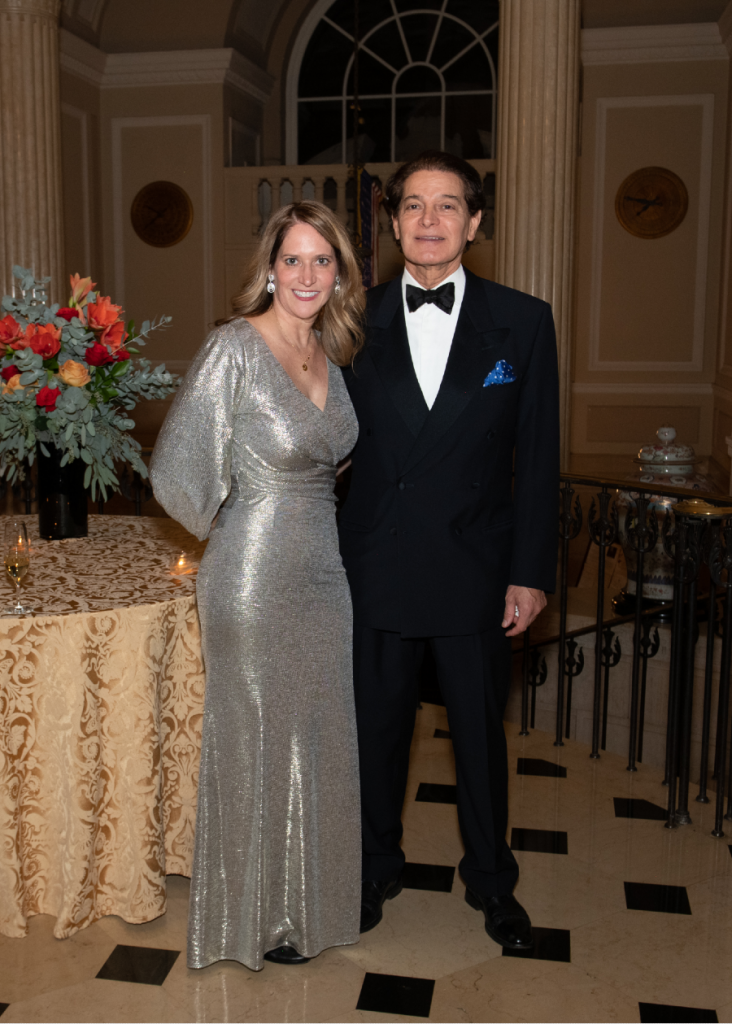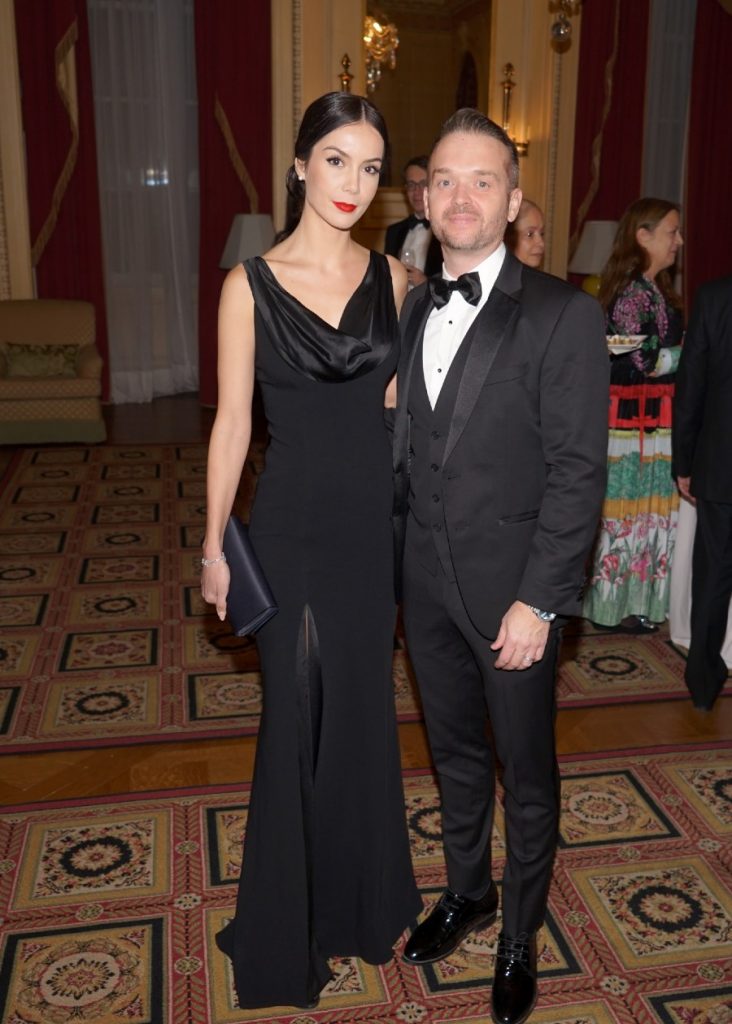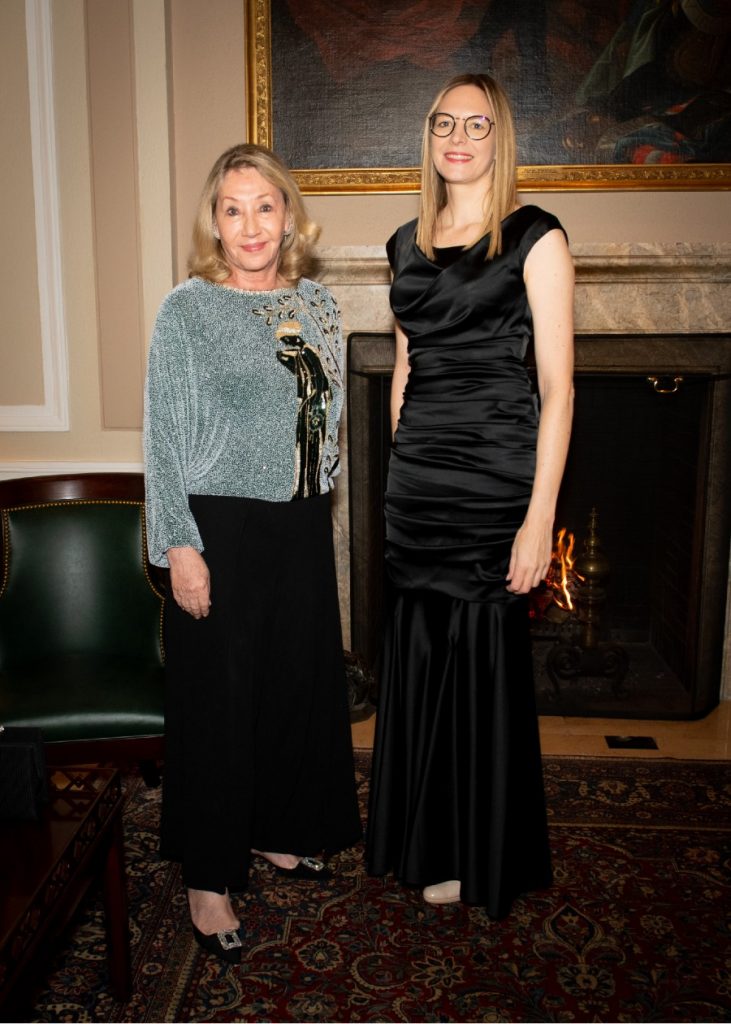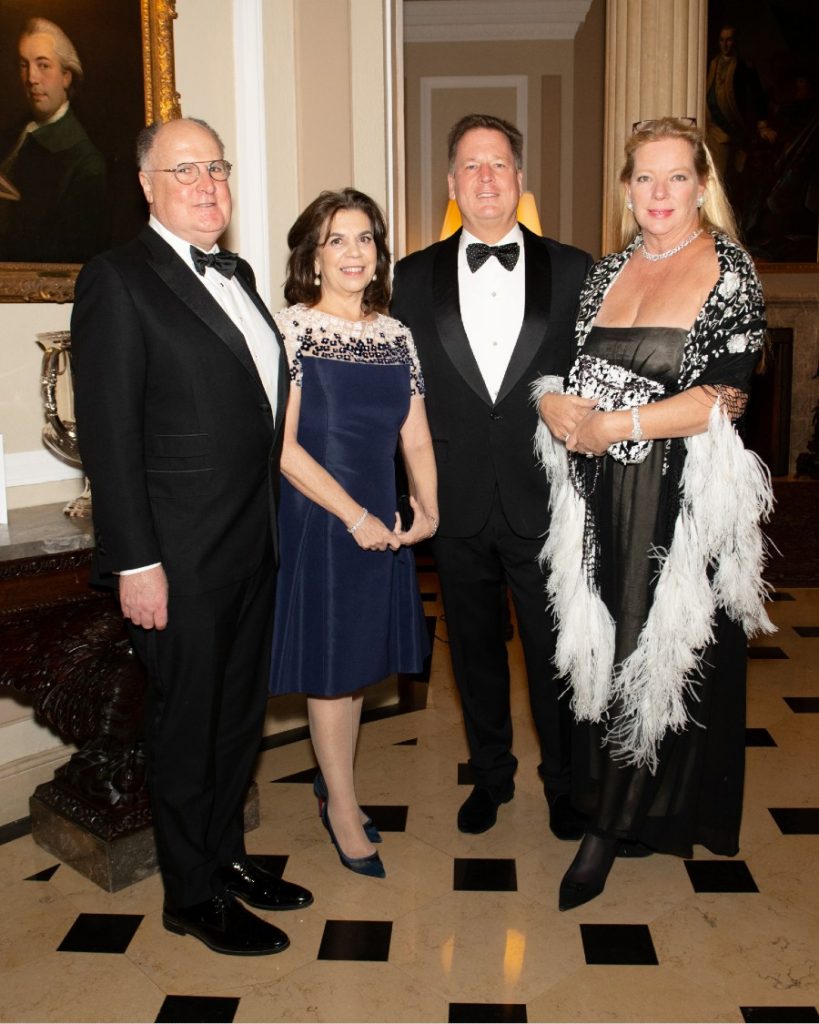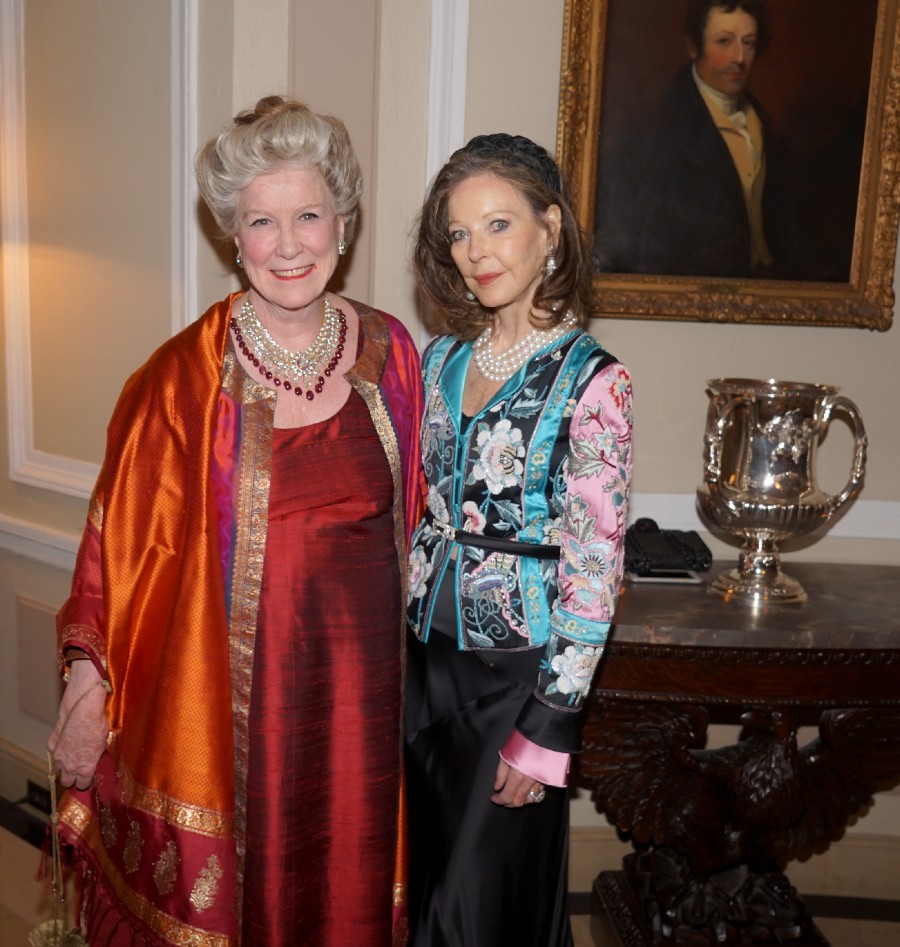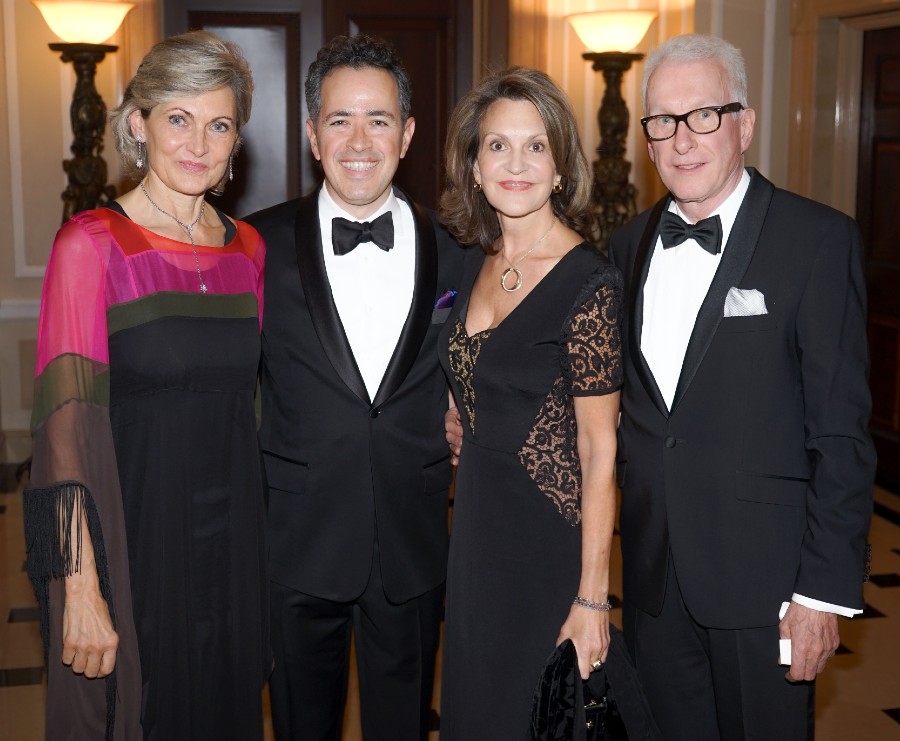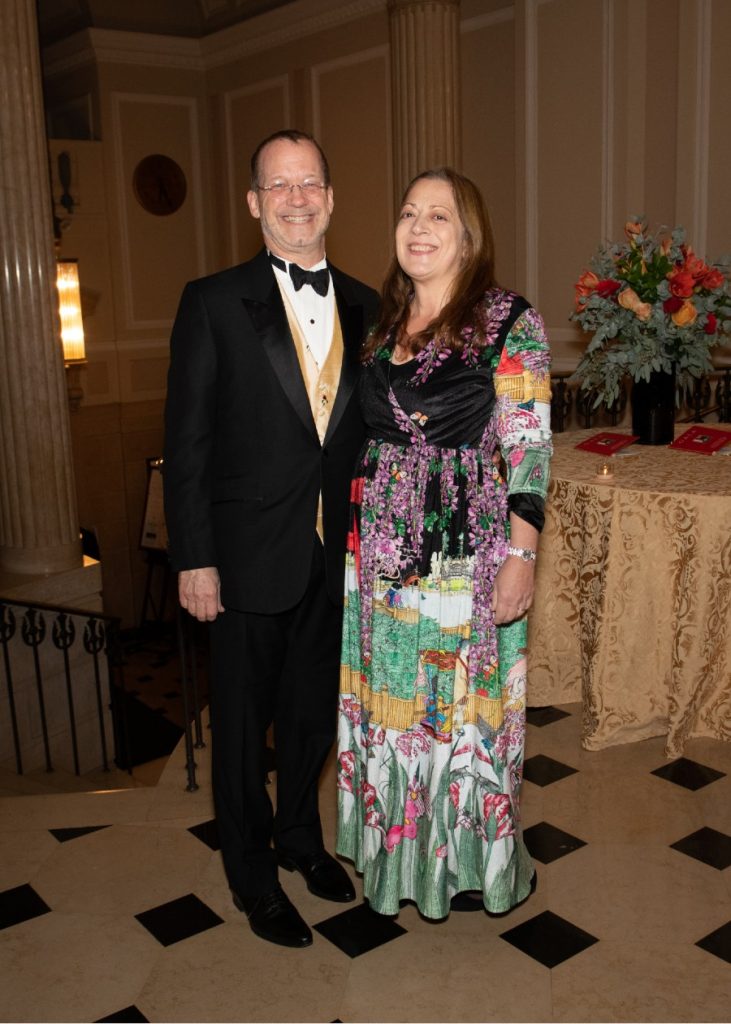 The Salzburg Festival Society
The Salzburg Festival Society's mission is to serve as the liaison between The Salzburg Festival and its American Friends and patrons, providing members with exclusive access to events and Services related to the Festival. The Society is proud to Support artistic excellence and innovation in partnership with The Salzburg Festival. The Salzburg Festival Society was Founded in 2005 by Gerhard Andlinger, John French III, and Isabelle Harnoncourt. Its Executive Director is Joseph Bartning. For more information see: https://www.sfsociety.org or email: office@sfsociety.org.
Salzburg Festival
The Salzburg Festival was founded in 1920 by composer Richard Strauss, poet and dramatist Hugo von Hofmannsthal, and director Max Reinhardt. Nestled in the princely Baroque town of Salzburg, the birthplace of Mozart, far from the everyday bustle of big cities, the Salzburg Festival was immediately recognized as a major destination by the world's foremost directors and artists.
For more information please visit: https://www.salzburgerfestspiele.at/en/
Photo credits: 1) Jay Nordlinger, Yvonna Russell. 2) Noreen Buckfire. 3) Christina Murphy, John Murphy. 4) Isabella Ponta, Edgar Battista. 5) Gabrielle Khristov, Vincent Khristov. 6) Susan Gutfreund, Julia Mueller. 7) Neil McElroy, Nina McElroy, Richard Tutino, Samantha Chartouni. 8) Elbrun Kimmelman, Margo Langenberg. 9) Isabelle Harnoncourt-Feigen, Joseph Bartning, Isabella Ebm, Werner Ebm. 10) Christopher Sharp, Katherine Sharp. 11) Christopher Sharp, Katherine Sharp. 12) 13) 14) 15) Photos by Annie Watt Agency.
---