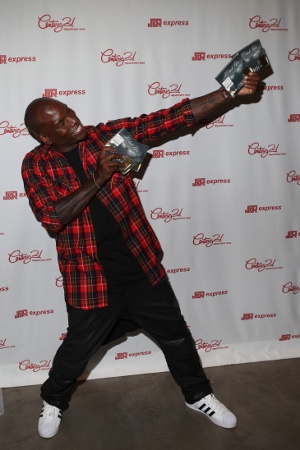 By Udo Salters
On Friday, July 10th, Actor, Recording Artist and  Harlem fave Tyrese stopped in J&R express within Century 21 downtown to promote his CD Release Black Rose.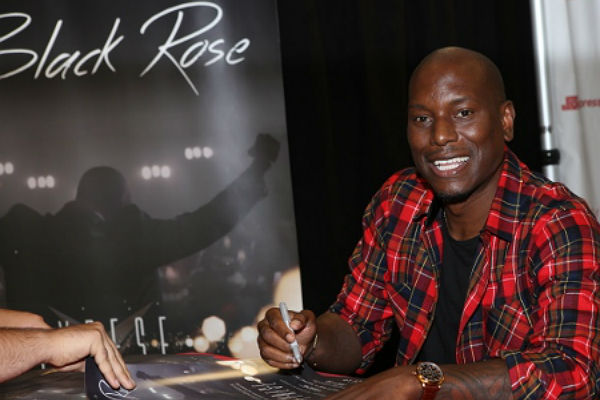 Before going down into J&R, Tryese shared a story in the green room about his NYC train ride. Tyrese was running late for an interview and decided to take public transportation. He filmed part of his train ride. On clip that was posted to twitter, Tyrese introduces himself to the I could care less New York City strap hangers. While many did not pay Tryese any mind, one gentleman in a white t-shirt can be seen making his way to Tyrese. The gentlemen enthusiastically greeted Tyrese with a number of hand slaps that were so powerful Tyreses could still feel the sting.
---
Become a Harlem insider - Sign-Up for our Newsletter!
---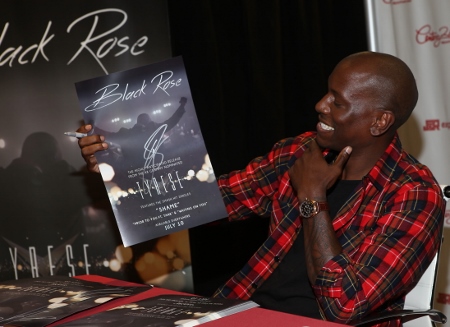 After telling the gathered photographers that Black Rose is a straight up R&B release minus the Hip_Hop collaborations, he went downstairs into J&R Express to be with his fans.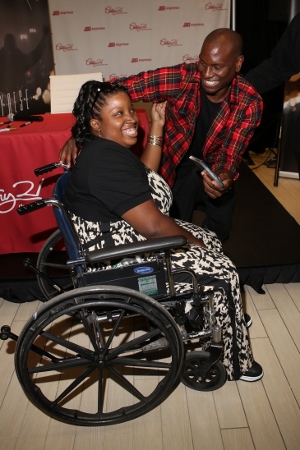 As if you would expect anything else, there was screaming as soon as Tyrese was visible to his fans.
Tyrese.
Related Articles
---
VIDEO
---
"Dr. Harry Delany is a renowned Harlem born and raised surgeon, the son of the great jurist and civil rights leader, Hubert Delany...." This monthly post is made in partnership with Harlem Cultural Archives.