---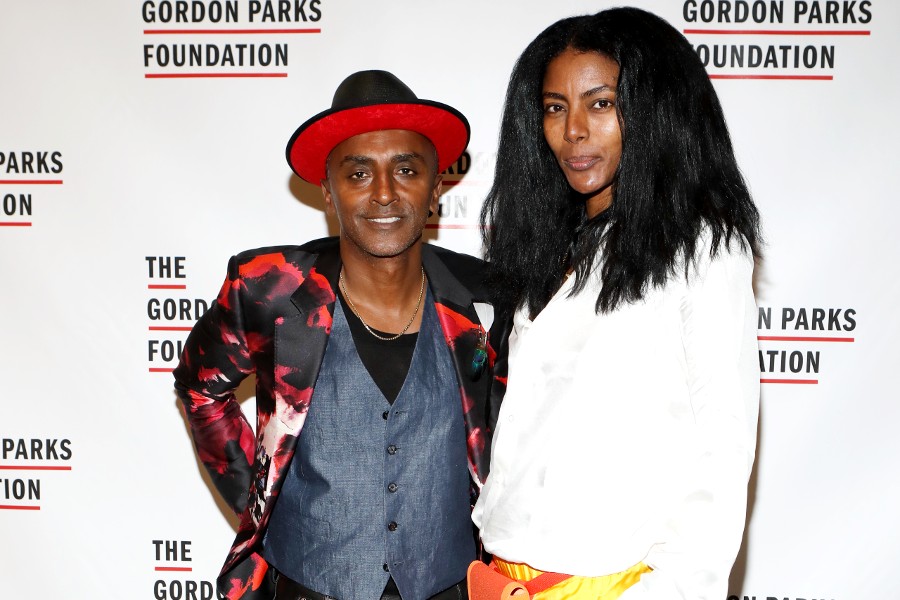 By Udo Salters
On May 23, 2023, The Gordon Parks Foundation, which permanently preserves the work of Gordon Parks and makes it available to the public through exhibitions, and publications.
Including media, and supporting artistic and educational activities that advance a better life and a better world, held its annual awards dinner celebrating the arts and social justice at Cipriani 42nd Street in Manhattan.
The honorees for the evening were scholar, activist, and author Angela Davis, the Michelle Obama portrait painter Amy Sherald, Governor of the WNBA's New York Liberty, an owner of the Brooklyn Nets and NLL's San Diego Seals, Vice Chair of BSE Global and the Founder of the Joe and Clara Tsai Foundation Clara Wu Tsai, and power couple Crystal McCrary the filmmaker, television producer and author and Raymond McGuire the President of Lazard.
The evening began with VIP red carpet arrivals. Honorees made an appearance on the red carpet as well as The Gordon Parks Foundation Executive Director, Peter W. Kunhardt, Jr., The Roots member Tariq "Black Thought" Trotter with Michelle Trotter, Harlem couple Marcus Samuelsson and Maya Samuelsson, Bevy Smith, Mara Brock Akil, Harlem's Dapper Dan, Nikole Hannah-Jones, Kasseem "Swizz Beatz" Dean and his son Nasir Dean, Spike Lee and his daughter Satchel Lee and other mover and shakers in the creative world.
The Anthony Morgan Inspirational Choir of Harlem brought everyone in the audience to their feet, with the program's opening performance the energy was still on high when Swizz Beats arrived at the podium to welcome everyone and introduce the Gordon Parks Foundation's Executive Director Peter W. Kunhardt, Jr.
The special guest of the evening, Kate Clark Harris, was introduced by Leslie Parks Bailey and Liz Moskowitz. Ms. Harris and her family Mamie and Kenneth Clark and brother Hilton were photographed by Gordon Parks in 1947 and it was published in Ebony Magazine. Ms. Harris' parents Mamie and Kenneth Clark were psychologists and authors of the "Doll Test". The Clarks' research and experiments were used as key evidence in the 1954 US Supreme Court decision, Brown v. Board of Education. Ms. Harris provided context to this research and the connection to Gordon Parks, for the audience during the program.
It was the Julius Rosenwald Fellowship that helped Gordon Parks' career as a Photographer, thus it's important that The Gordon Parks Foundation award art fellowships to artists for ongoing projects that explore themes of representation and social justice. Passing on the torch, prior Gordon Parks Fellow Devin Allen with Dana Tang and Tracy Tang announced the 2023 Fellowship award winners Jammie Holmes, Jose Parla and Melanee C. Harvey.
Honorees Crystal McCrary, Raymond McGuire, and Clara Wu Tsai accepted their awards before some works by Gordon Parks were auctioned off.
The night came to a close with a DJ set by the one-and-only D. Nice after honorees Amy Sherald and Angela Davis received their awards.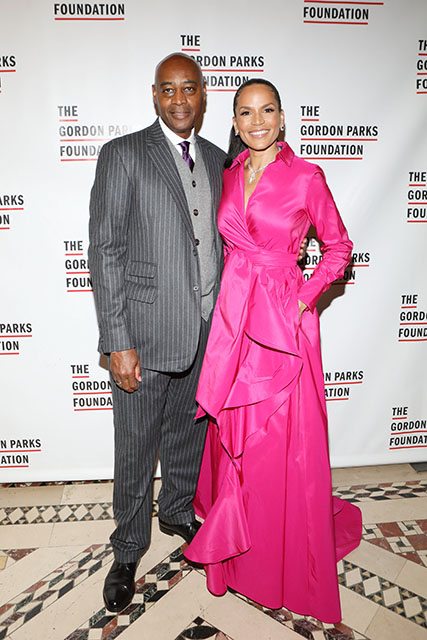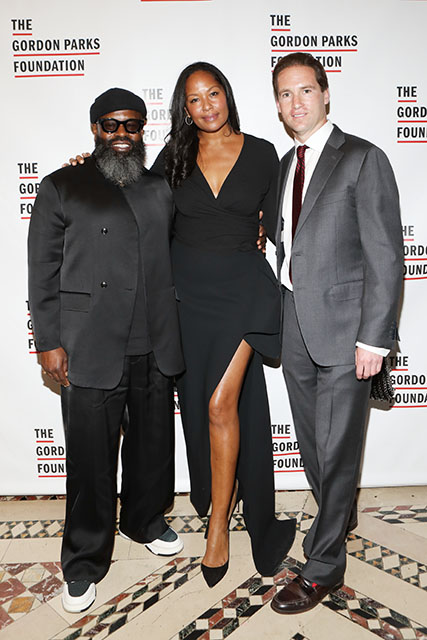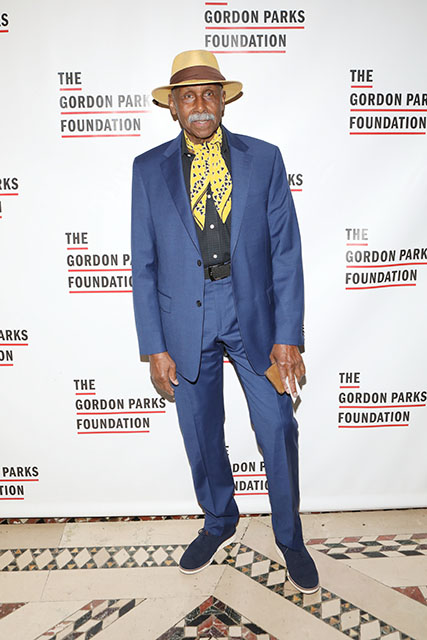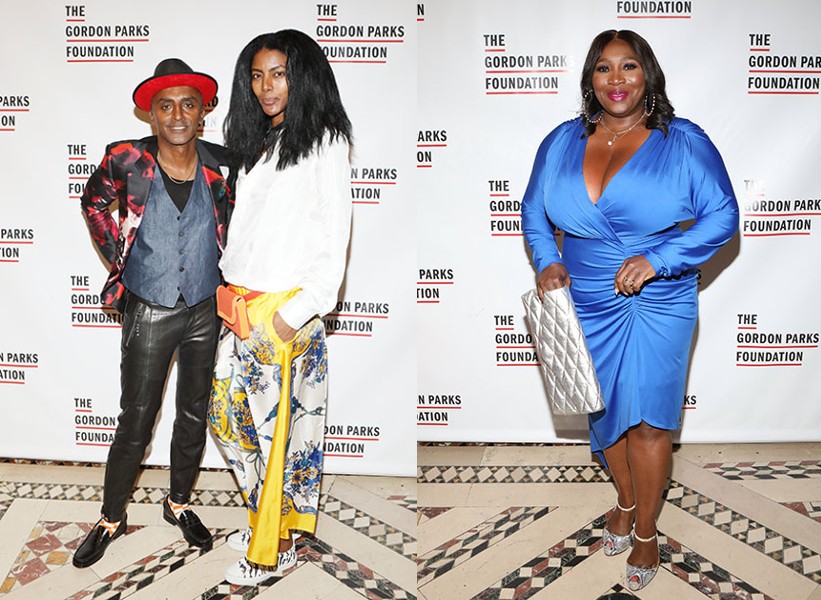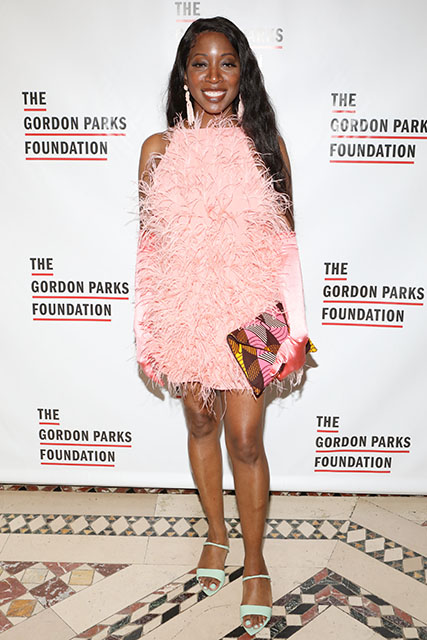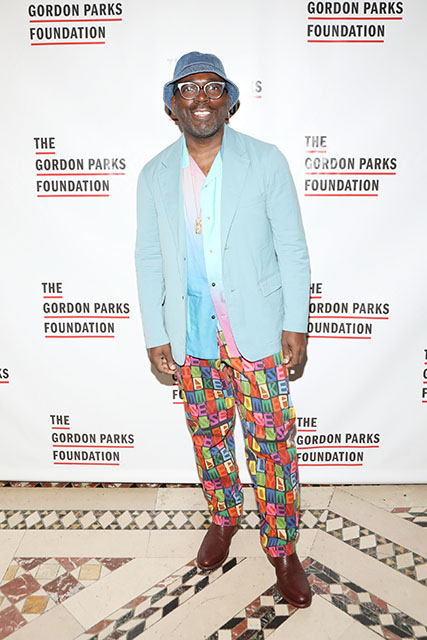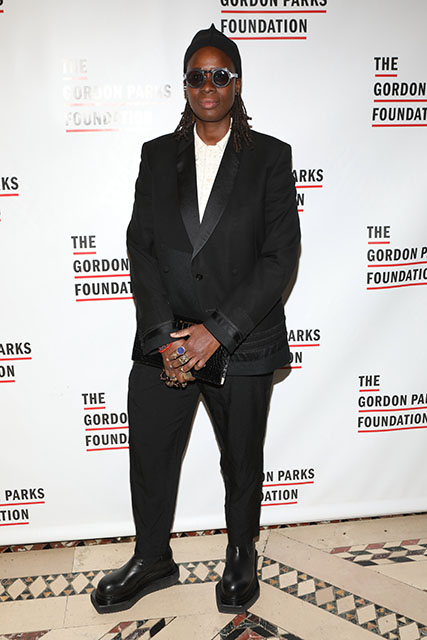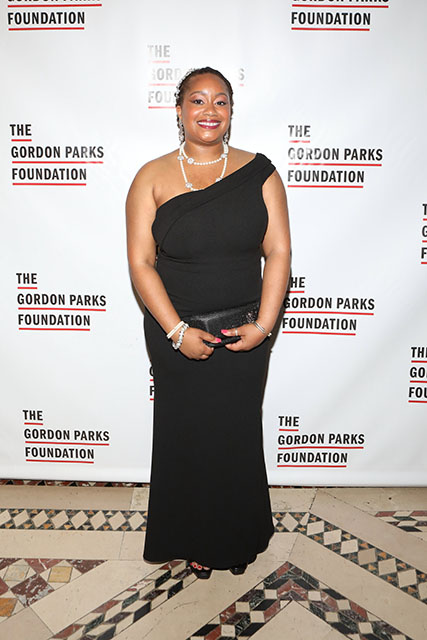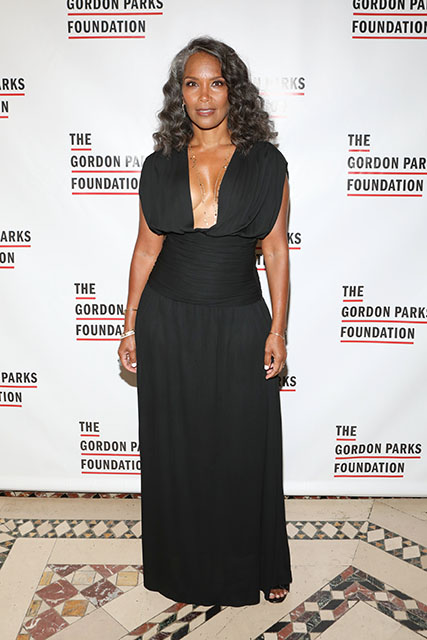 To learn more about the Gordon Parks Foundation check out the website at www.gordonparksfoundation.org.
Udo Salters
Udo Salters was born and raised in New York City. His love for photography began as a youth when he started taking photos of friends and family at various events. In a natural transition, his love turned from shooting images of fashion models and fashion shows to jetting around Harlem to Hollywood creating images of celebrities and socialites at some of the most exclusive hot spots. He has photographed events for Fortune 500 companies and works with various media outlets. He currently resides in NYC. udosaltersphotography.com/
Photo credit: All photographs By Udo Salters.
---