---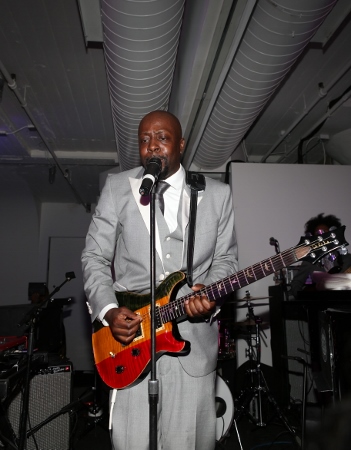 By Udo Salters
The 24th Annual Jazz Loft Party "To New Orleans With Love" was held by the Jazz Foundation of America on Saturday, May 16th at Hudson Studios in New York City.
The Loft Party is a Jazz Foundation of America event,which helps the lives of elder jazz and blues musicians in crisis. This year's theme was"To New Orleans With Love," where celebrating the survival, struggle and rebirth of New Orleans, 10 years after Hurricane Katrina. The support has assisted in rebuilding New Orleans by rehousing and creating work for the city's most beloved musicians, while helping hundreds of their children as well for the past decade.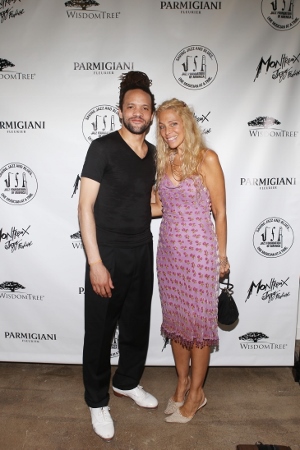 The Hudson Studio is a great place for the Loft Party. The huge space with various rooms was perfect for line-up of talented musicians. Justin Kauflin, The New Orleans the Grammy-nominated Hot 8 Brass Band, The Heath Brothers, Kenny Barron, Randy Weston, Sweet Georgia Brown, Bettye LaVette, Wyclef Jean and Grammy Award winner Macy Gray is a sample of the musical brilliance that made the night so much fun. Actor Danny Glover, helped to keep things moving along with MC duties for the event.
During the early part of the evening, there was a break in the music for a special performance from the one and only Savion Glover. Glover's captivating tap dancing helped propel the vibe to another level. By the time Wyclef Jean performed towards the later part of the evening, the party was in full swing. Incorporating Jazz, Hip Hop, Soca into his set and the crowd could not get enough.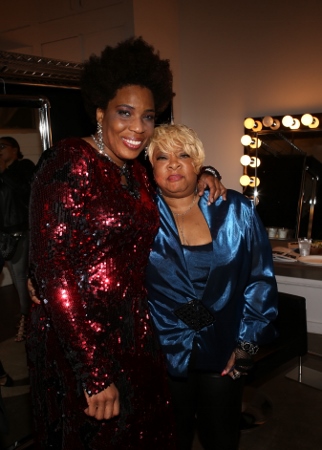 Jazz Foundation of America CEO Wendy Atlas Oxenhorn almost had to pull Wyclef off the stage, because he could have played all night.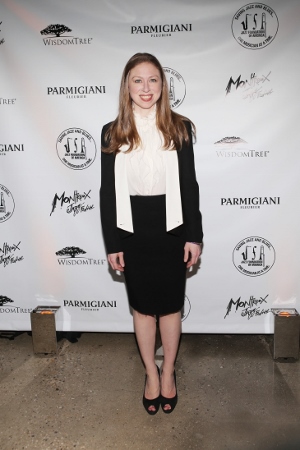 Among the tons of people who were seen in and out of the various rooms enjoying the event's activities were Former New York City Mayor David Dinkins, Dr. Cornel West, Montel Williams and Chelsea Clinton.
---