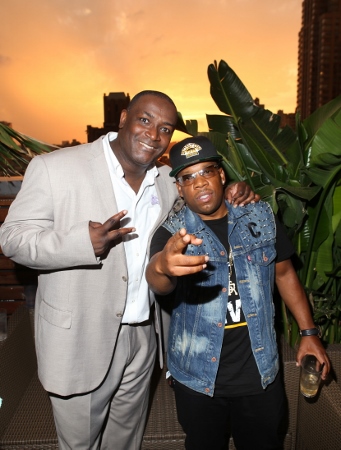 By Udo Salters
The Rhythm and Blues Foundation, in honor of Black Music Month, presented "Soul of the 90s: An R&B Tribute" honoring Intro, Allure and Michael Bivins of New Edition and Bell Biv Devoe at The Attic Rooftop Lounge.
Founded in 1988, the Rhythm & Blues Foundation, Inc. (the Foundation) is a non-profit organization dedicated to the historical and cultural preservation of Rhythm & Blues music.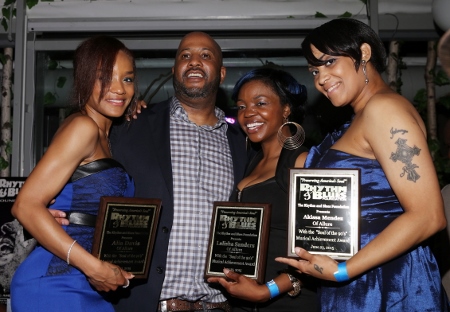 The Foundation provides financial and medical assistance, educational outreach, performance opportunities and archival activities to support its constituents and fulfill its mission. The Foundation also presents special events and other programs to recognize artistic contributions and excellence within the Rhythm & Blues musical genre.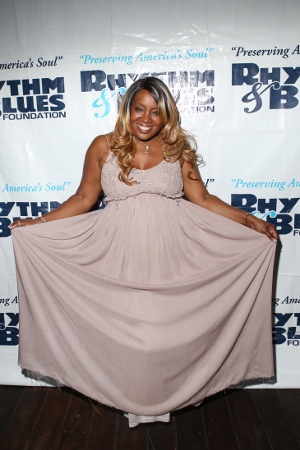 A gloomy evening was not the best start for this roof top party. But it was only a little drizzle that kept the rooftop doors closed short time. As guests arrived the rain stopped and a beautiful sunset took place. With guests both inside and outside the lounge, WBLS' DJ Quick rocked the 90s tunes making this an awesome night. R&B artists Jeff Redd and Meli'sa Morgan were both in the building to support the cause.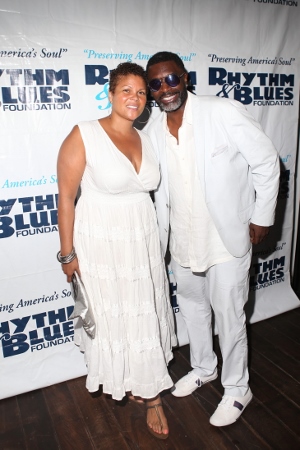 Before the party got into full swing, the music was lowered and presentations were made to honorees. Bivins upon receiving his Music Mogul and Icon award, talked about how important the work The Rhythm and Blues Foundation is doing. When when artists pas sway and there are kids, the Rhythm and Blues Foundation can step in and help due to fundraisers like Soul of the 90s.
Related Articles