---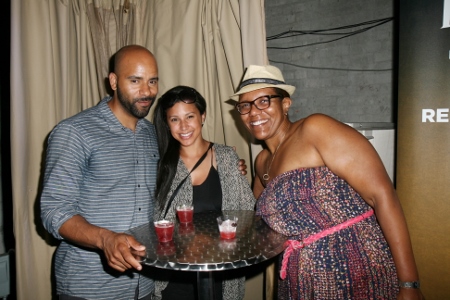 By Udo Salters
Closing out the month of August, Harlem Haberdashery held an exclusive Sip & Toast With Chef Max Hardy event in Harlem, New York.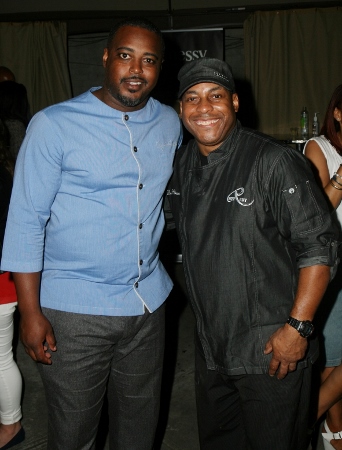 The ticketed event held at Harlem Haberdashery, located on 123rd street and Lenox, featured the culinary skills of Chef Max and Chef Rudy. There were two stations set up in Harlem Haberdashery's outside patio. Chef Max at one station serving his Low Country Fish Poe Boy consisting of Caribbean roasted pork, grilled pineapple, blood orange creme and pickled onions. At the other station Chef Rudy served his Southwestern Adobo Chicken Tacos. To go along with their food for the evening, guests sipped on drinks made with Hennessy or Sparkling Ice water for the non drinkers.
Related: See more Udo Salters Salters Scene photographs HERE.
Of course the Haberdashery fashions were on full display throughout the boutique where guests viewed and tried items on. Food, drink, fashion and art was the final piece of the puzzle for the night's master piece. Two artists, Cavier Coleman and Triple Rich, created paintings during the event. The world of the culinary arts and the visuals arts collided when Chef Max added his touch to Cavier's painting.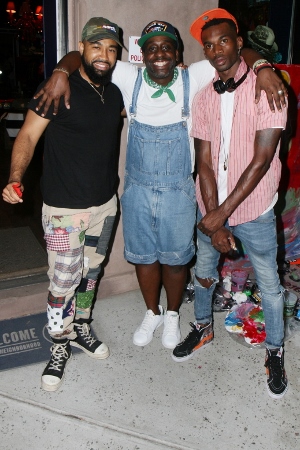 It was truly a fabulous night in Harlem. The brainchild of Harlem Haberdashery's Louis Johnson Jr. and Chef Max, Sip & Toast aims to share a food experience featuring Chefs that attendees may not have direct access to in a regular setting.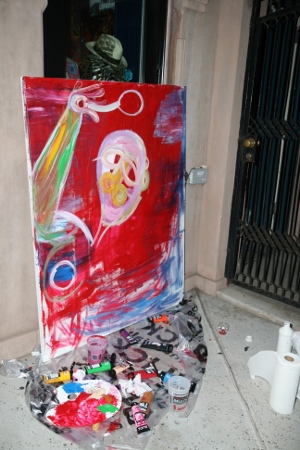 For more information about Sip & Toast With Chef Max check out www.harlemhaberdashery.com.
Photo credit: 1) Guests. 2) Triple Rich, Louis Johnson Jr. and Cavier Coleman. 3) Chef Max and Chef Rudy. 4) Cavier Coleman Painting.
Related Articles
---