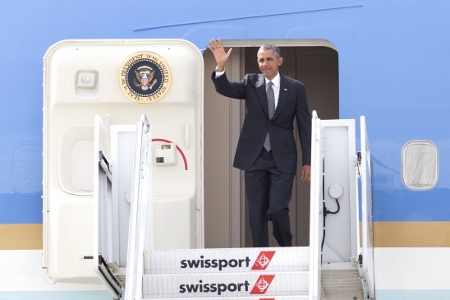 By Udo  Salters
It's President Obama arriving in Air Force One, the plane touched down in NYC early Sunday morning September 27th. After saying hello and shaking hands of a number of people gathered on the tarmac, he was off again in the Marine One helicopter bound for Manhattan.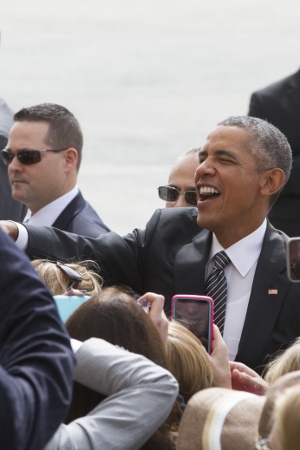 The President was in town for a number of meetings at the United Nations and around town.
Speaking at the UN on Sunday President Obama made remarks at the Closing Session of Sustainable Development Goals Summit before also speaking at the DNC LGBT Gala.
Among other meetings on Monday the President met with Russian President Vladimir Putin for a number of hours where the Ukraine and Syria situation was discussed.
Related Articles
---