---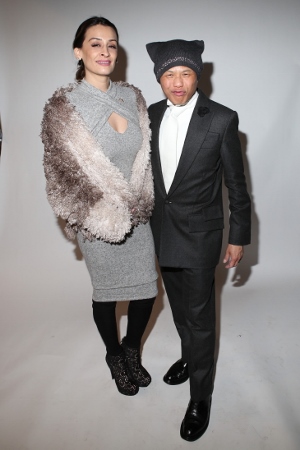 By Udo Salters
Designer Zang Toi showed his Fall 2016 collection during New Fashion Week at Chelsea Piers' Pier 59 Studios Stage A.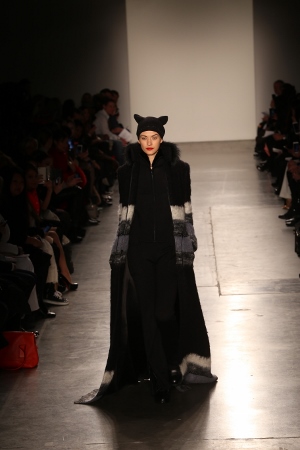 The Courchevel Chic collection was inspired by Zang's time at a ski resort in the French Alps. It has sexiness and attitude with various textures and fabrics. This collection as well as Zang's prior collections are about luxury and sophistication. When a woman wears Zang Toi you don't need to look at the label, you know it's Zang Toi.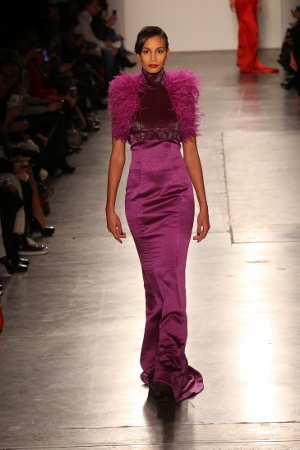 The Courchevel Chic collection consisted 31 looks including a couple of looks for men.
Related: Check out more Salters Scene from Udo Salters HERE.
With all of those looks to get ready for the runway, you could image the organized confusion backstage before the music starts and the first model walks out. The production team was focused with starting the show on time. So per-show interviews were kept to a minimum and most VIP guests would have to wait until after the show to see Toi. However Blood Sweat and Heels' Arzo Anwar came in at the right time to say hello to Toi before the show started.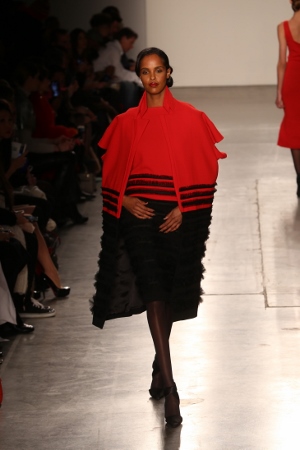 The show opened with the Courchevel Chic floor length coat with a saga royal fox collar handloomed noir cashmere and a silk track suit with saga royal mink collar.  The grand finale look was an etain silk brocade grand opera coat with a noir silk satin strapless mini dress. As noted by Toi, when a woman wears Zang Toi to a gala, she doesn't go to the gala she arrives at the gala.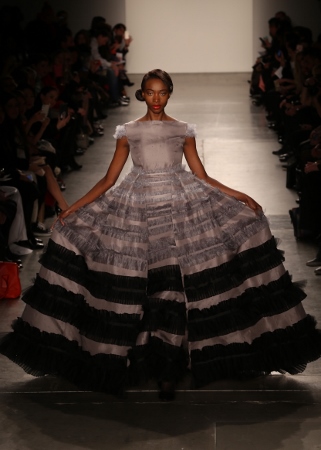 After the applause for Zang Toi's Fall 2016 collection, the rush began for guests trying to get out of the venue to the next show or party and guests trying to get backstage.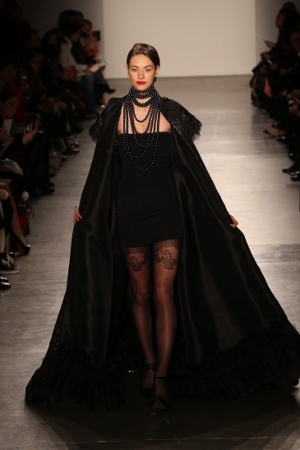 In the mix backstage, among the tons of people, The Real Housewives of Atlanta's Phaedra Parks came through to catch designer Zang Toi for a moment .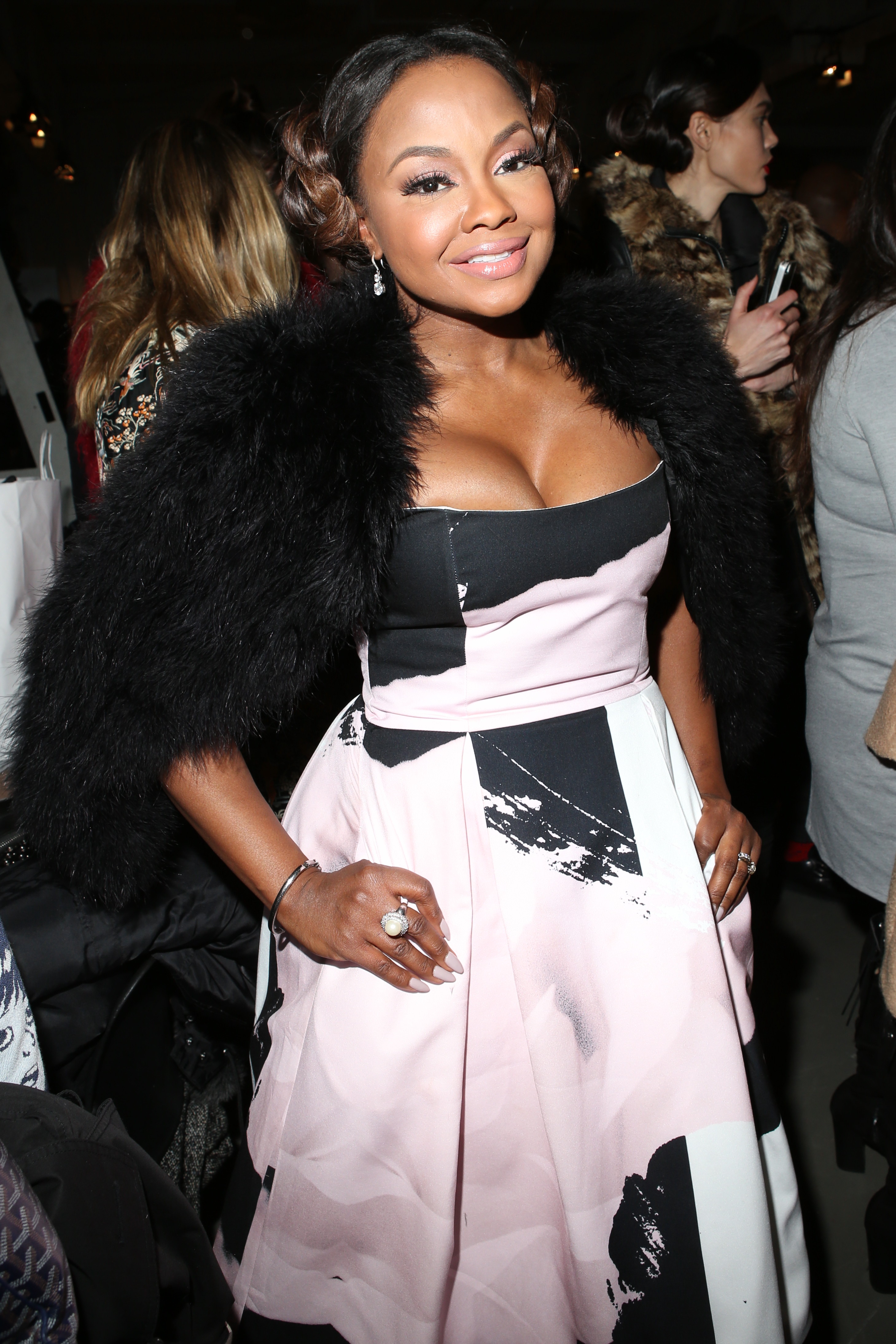 To learn more about Zang Toi go to www.zangtoi.com
Check out more Salters Scene from Udo Salters HERE.
Photo credits: 1) Arzo Anwar and Designer Zang Toi. 2) Model in Zang Toi Fall 2016 Fashion Show. 3) Model in Zang Toi Fall 2016 Fashion Show. 4) Model in Zang Toi Fall 2016 Fashion Show. 5) Model in Zang Toi Fall 2016 Fashion Show. 6) Model in Zang Toi Fall 2016 Fashion Show. 7) Phaedra Parks.By Udo Salters,
---